As Canadians celebrate the holiday season, we took a slightly different approach for billboards for our Holiday Campaign this year. We wanted to embrace values like connection and belonging and let the ten-foot-tall transparent billboard frames at Holiday markets in Vancouver and Montréal give visitors a window into #HolidayLife this season. In addition, large window decals in Toronto and Montréal frame life through small business windows, which viewers can witness re-emerging. A small peek at life from both sides of the same story.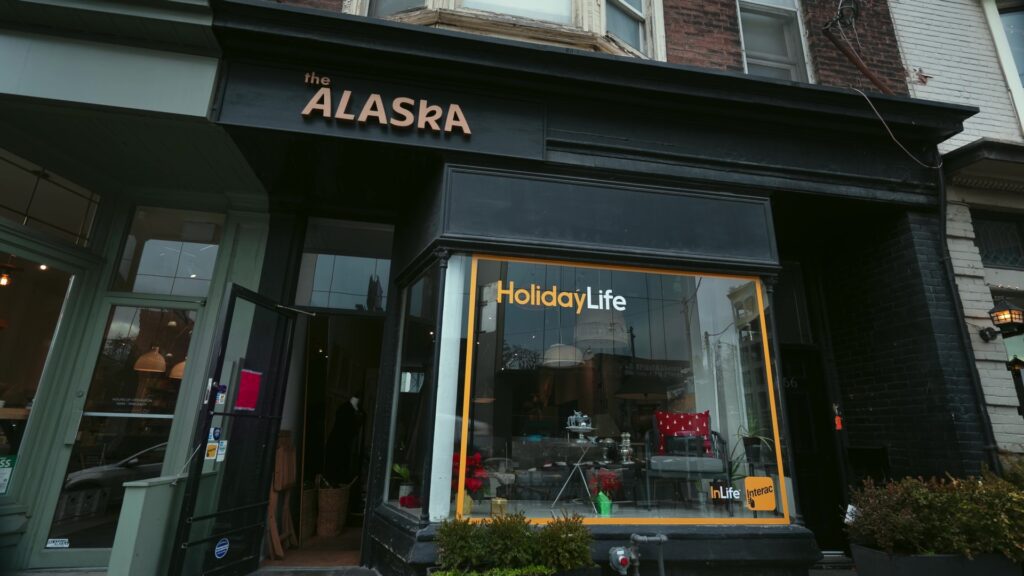 In Vancouver, at the Vancouver Christmas Market, the transparent billboard frame looks through to the HolidayLife Carousel, where Interac is covering the cost of carousel rides while raising funds for the Make-a-Wish Foundation, just one small thing we can do to improve our corporate social contribution. 
In Montréal, the frame sits next to the HolidayLife Fire Pit at Noël Montréal, where Interac is providing guests with a cozy place to connect with loved ones and warm up over a treat, with proceeds going to Make-a-Wish and Project 10.
Check out the video below and don't forget to tag @interac in your #HolidayLife selfies!
About Interac
We are proud to be one of Canada's leading and most trusted financial brands. Canadians choose Interac products over 18 million times a day. It gives us the valuable insights to be an impactful and thoughtful employer that places corporate social responsibility, workplace culture, and diversity and inclusion, first. We're proud to be there for the people that make what we do worth doing. For more information, visit In the Know.
Click here for more tips to enjoy the holiday season!
This article was initially published on December 17, 2021.