Innovating for Canada's digital economy.
The story of payments in Canada is the story of Interac.
Since 1984 Interac Corp. has played an important role in developing Canada's digital payment infrastructure. We've helped make it possible to withdraw cash anywhere in the country, send money in an instant, and pay with your bank account through the tap of a phone.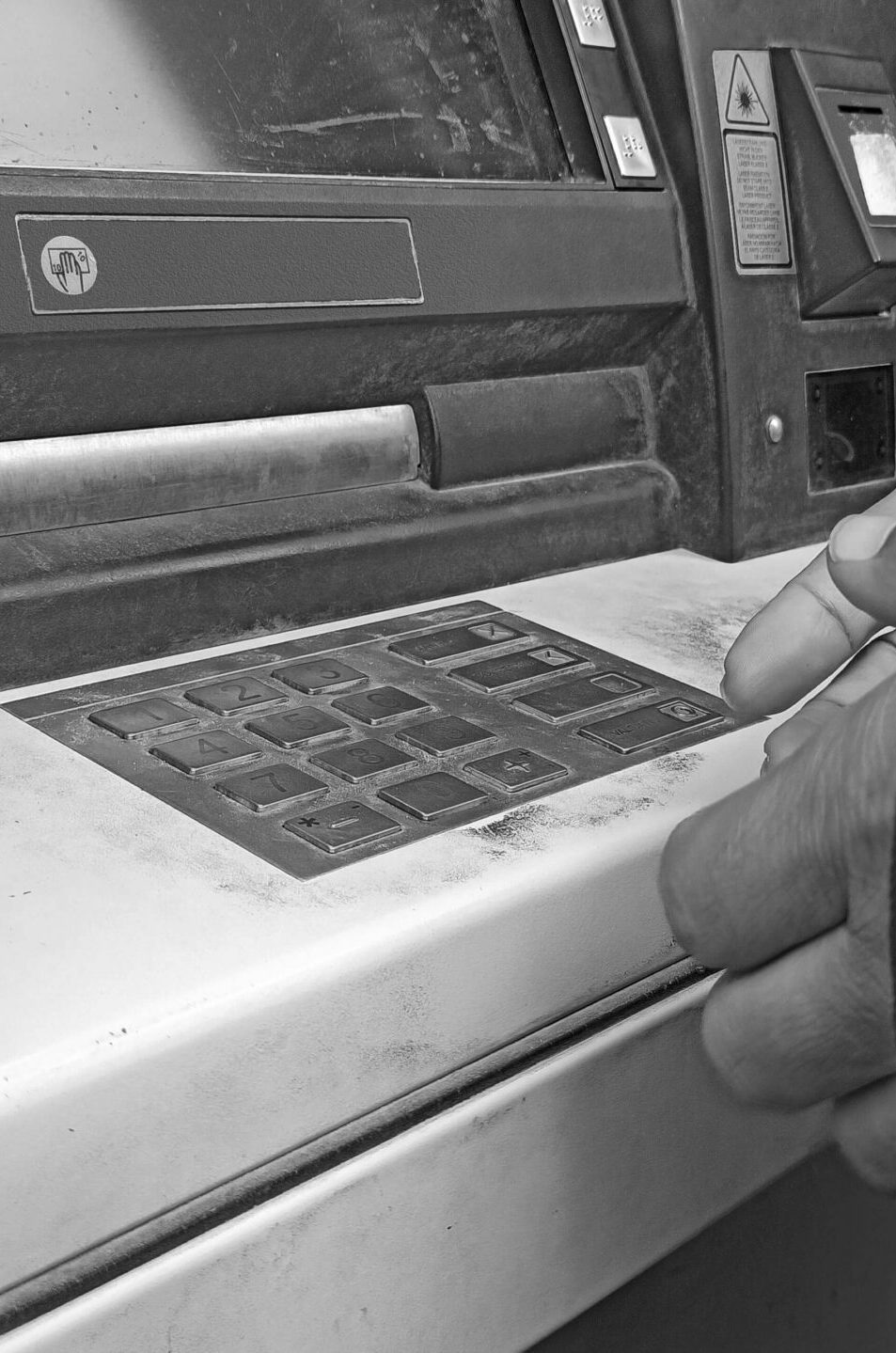 1969
The birth of automation
For most of banking history, if you wanted to deposit a paycheque or withdraw money, you had to line up at bank between 10-3pm and speak to a teller. Automated banking machines (ABMs) were a gamechanger in convenience. The first ABMs were lockboxes users accessed with a key but were soon replaced by digital systems with keypads and access codes.
1984
A revolution in banking
Today it seems obvious that you should be able to withdraw money out of any ABM in Canada, regardless of where you bank. But that started with Interac. In 1984 Canada's major financial institutions came together to figure out how they could provide shared cash dispensing to their customers. The result was Interac and Canada's first electronic payment network.
1994
Direct payments with Interac Debit
Debit cards were originally issued by banks so that their customers could withdraw money from their ABMs. In 1990 Interac launched a new pilot called Interac Direct Payments. Using the Interac network, this allowed Canadians to make purchases using the money in their bank account at point-of-sale. Few could have predicted that by the end of the 1990s Canadians would be highest users of debit cards in the world.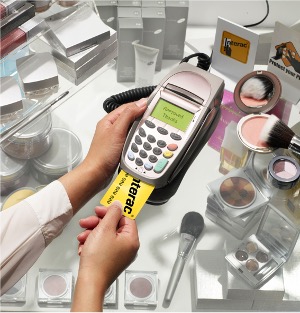 2003
Moving into electronic payments
One of the first products developed offered by Acxsys Corporation was a solution for peer-to-peer money movement. Based on the same principles of access and convenience as Interac® Debit, we introduced Interac e-Transfer®. Interac e-Transfer helped make Canada an important player in electronic money transfers well before the widespread adoption of other peer-to-peer methods.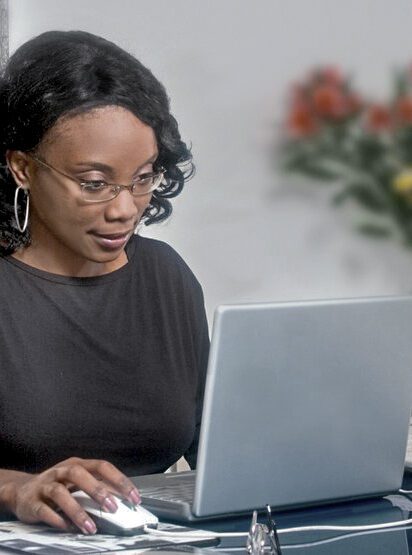 2004
Interac Debit Cross-Border
Canadians traveling to the U.S. could finally enjoy cross-border spending with the convenience of Interac Debit. Thanks to our collaboration with NYCE terminals, approximately 2 million U.S. retailers now accept Interac Debit at checkout.
2007
Stepping into online commerce
As e-Commerce adoption grew, we wanted to give Canadians the same ability to pay with their own money online as in-store. This led to the launch of Interac Online, a way to pay online using your debit card.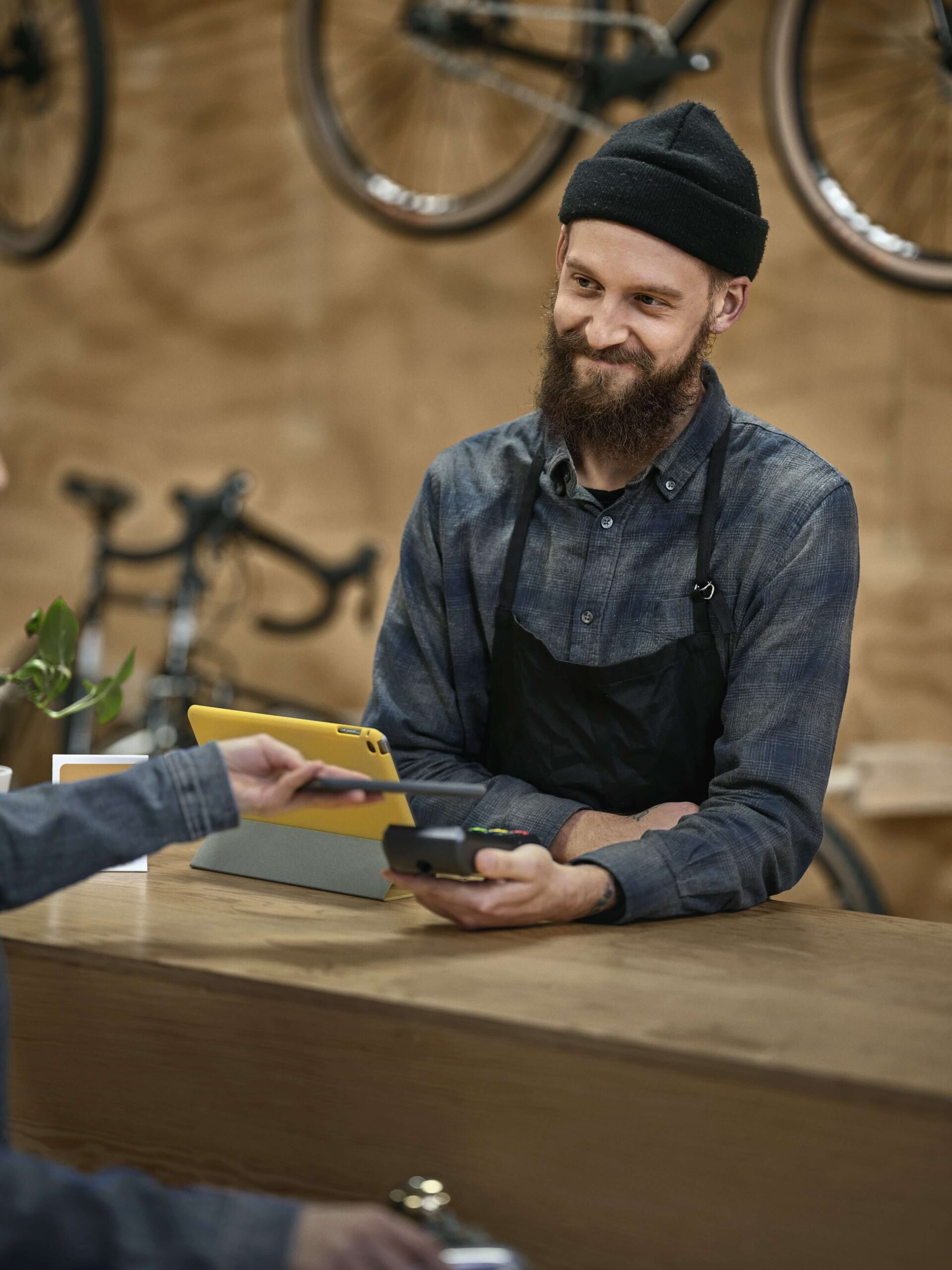 2008
The power of the chip
Ushering in the move from swiping your debit card, the EMVCo, LLC Chip was a big leap in Interac Debit technology, making it even safer to pay with your own money.
2010
Payments in a flash
To make payments quicker and more convenient we introduced Interac Flash, a way to pay with just a tap. By the next year we would roll out Interac Flash to thousands of retail, QSR and other storefronts across Canada.
Our new corporate structure will allow us to better invest in our innovation pipeline and potential, while continuing to provide the essential payment services that millions of Canadians, thousands of businesses and hundreds of financial institutions rely on every day.

Mark O'Connell, Former President and CEO of Interac Corp. (2007-2023)
2014
2018
Payments on your phone
Following on the heels of Interac Flash we were quick to move to mobile by making Interac available on smartphones. Using near-field-communication, Canadians could load their debit card into their favourite mobile wallet (and leave their physical wallets at home).
2018
The power of one Interac.
Over 20 years after Interac was divided into two organizations, it was reunited again as Interac Corp. (Interac). A new governance structure was created to give Interac the ability to quickly anticipate changes in how Canadians want to access their critical information, whether money, identity, or data.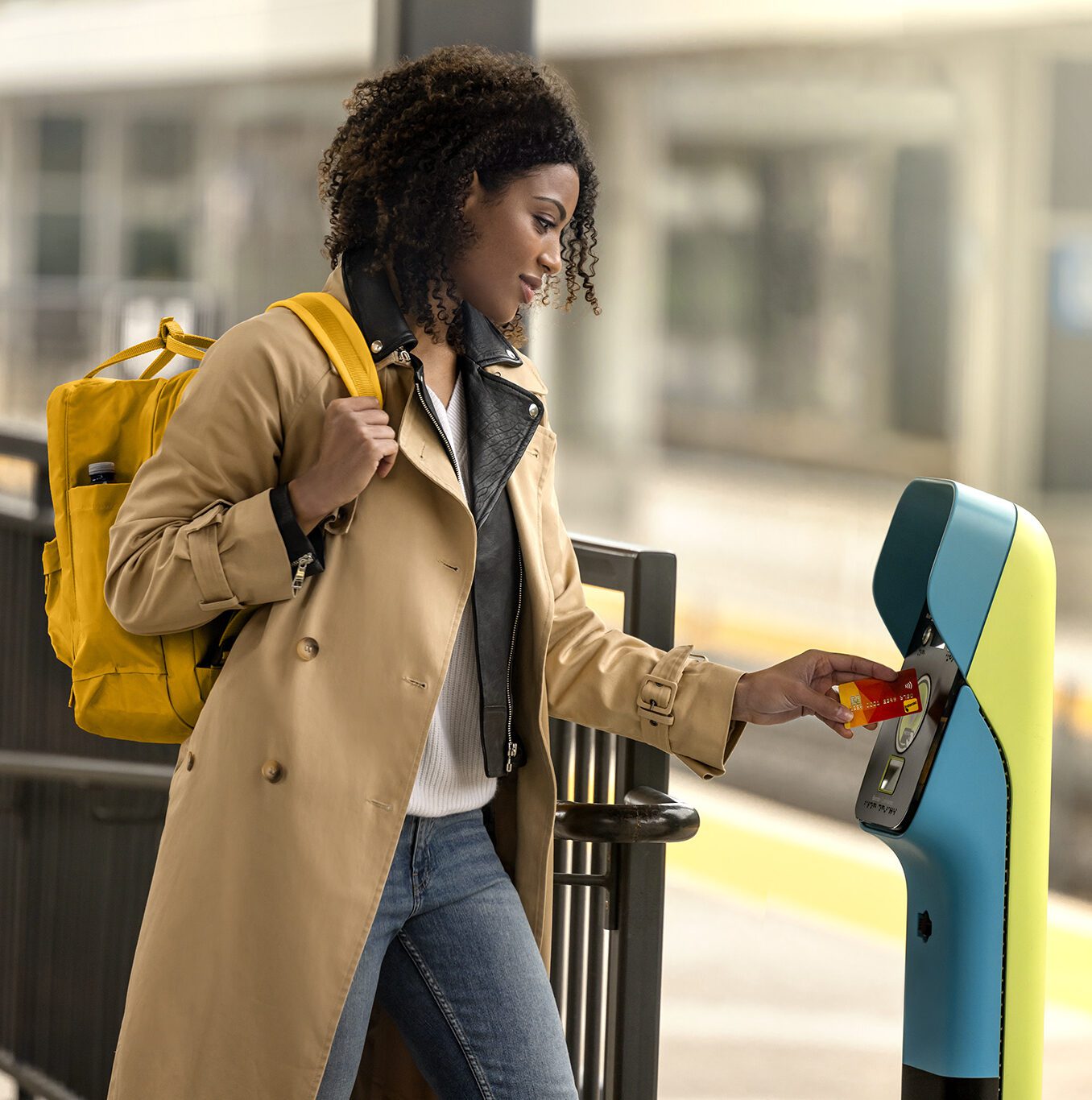 2019
Building digital access and verification capabilities
In the first Digital ID acquisition, Interac acquired 2Keys, a leader in creating secure experiences for Canadian governments, financial institutions, and businesses. This will help us launch new services to help Canadians simply and securely verify their identity.
2021
Adding new digital access and verification services.
Complementing the capabilities provided by 2Keys, in 2021 we acquired the exclusive rights to SecureKey Technologies' digital ID services in Canada. In addition to payment products this now added the Verified.Me suite of digital identity solutions, to the Interac product portfolio.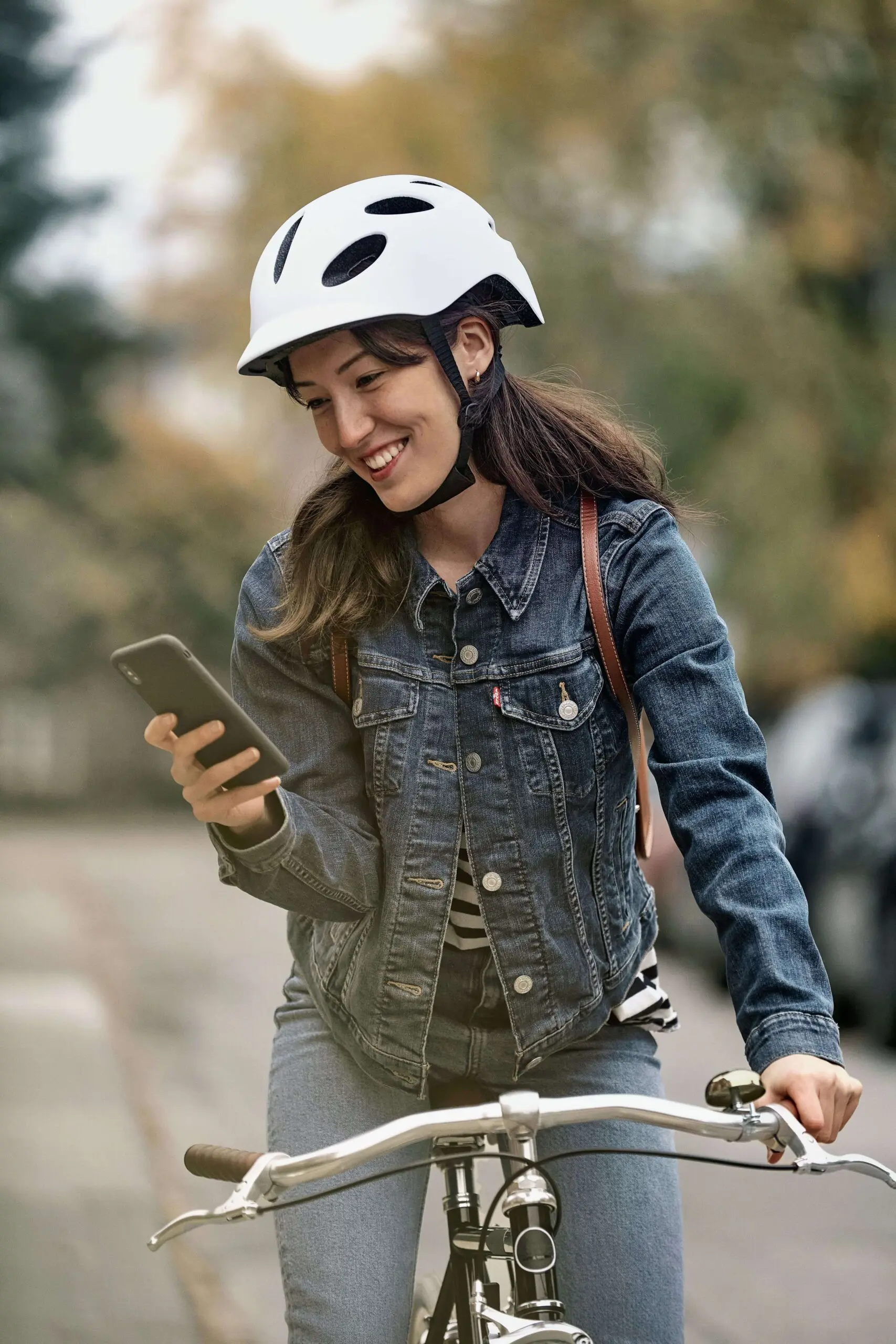 2021
Building the new payment rails
Payments Canada selected Interac as the exchange solution provider for Canada's real-time-rails. A big step in modernizing our payment system, this new network will have fast, data-rich payments. This next step will allow Canadian payments to move beyond the cash and plastic world (where Interac began) and into a digital economy that is secure, fair, and innovative.
2021
Interac e-Transfer for Business
Interac empowered businesses with an easy-to-use payment solution that streamlines the business' payment processes including paying multiple employees or vendors at once, offering higher transaction limits, and ultimately helps businesses cut down on paperwork with rich remittance data.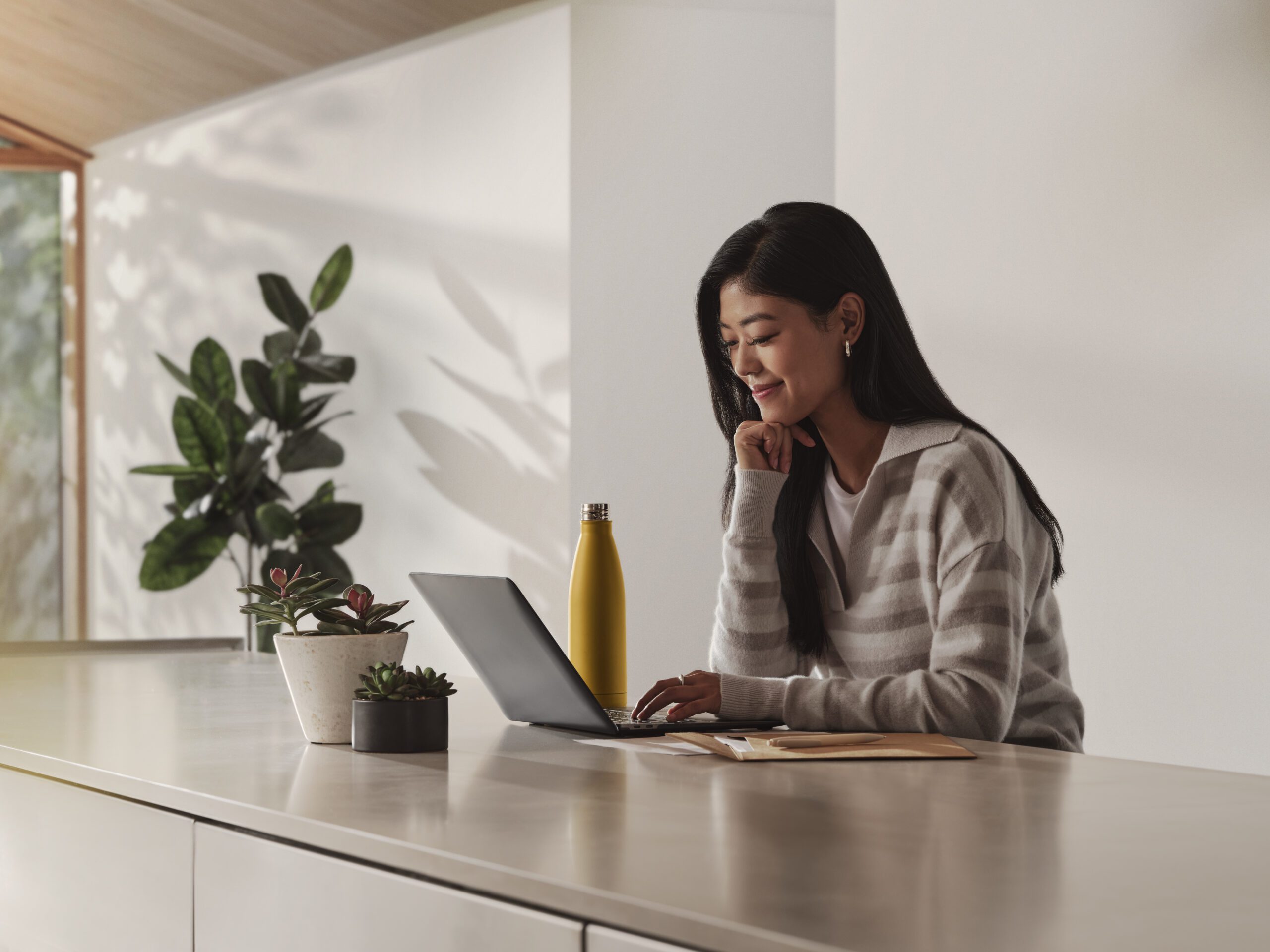 2023
Interac Verified
Interac introduced the official name for its verification business arm, marking the organization's foray beyond payments and its evolution in helping Canadians to securely engage digitally. This suite of solutions included Interac verification service, Interac document verification service, and Interac sign-in service.
Interac connects the fintech ecosystem and I'm delighted to join a company that is collaborative, innovative and progressive at its core

Jeremy Wilmot, President and CEO of Interac Corp.
2023
Interac announces Jeremy Wilmot as CEO
Jeremy Wilmot was announced as the company's new President and Chief Executive Officer and Director of the Board, joining August 1, 2023.