Our governance structure is grounded in the law and policy applicable to all corporations as embodied in the Ontario Business Corporations Act and common law. That legislative and judiciary framework is supplemented by regulatory and contractual guidelines in the form of an Amended Consent Order issued by the Competition Tribunal in 2013, and the Unanimous Shareholder Agreement (the "USA"), executed by Interac and its 41 shareholders in 2018.
The Interac Corp. Board of Directors is a 13-member hybrid body comprised of 4 Independent Directors; 8 Nominee Directors; and the President & CEO. The Board's primary functions are (i) decision-making, through the formulation of policies and the establishment of strategic goals; and (ii) oversight, through the review of management decisions, the review of systems and controls and the implementation of policies. Our Board members bring their industry insights, business experience and individual perspectives to bear while acting together in the best interests of our Shareholders and as a compass for our organization.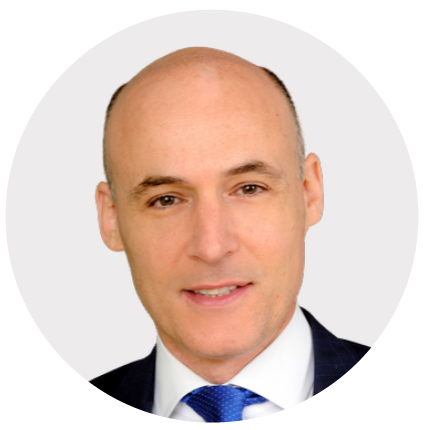 Sean Amato-Gauci
Royal Bank of Canada
As Executive Vice President, Cards, Payments & Banking, Sean Amato-Gauci is responsible for the strategic direction and operational performance for cards (credit, debit, prepaid, commercial) retail payments, personal banking, rewards and loyalty programs, merchant payment partnerships, and payments innovation.
Prior to assuming his current position, Sean led the Home Equity Financing business. He led a team responsible for managing all aspects of residential lending, including developing the strategic plan to drive profitable market leading growth, acquisition and distribution strategy, product and performance management, pricing, policy andregulatory management, client segmentation and innovation.
Sean joined RBC in 1995 and has held increasingly senior positions in Finance, Personal Lending, Commercial Account Management, Credit Cards, Group Risk Management, and Home Equity Financing.
Sean has a Bachelor of Commerce degree and is a CPA, is active in several leadership, diversity and mentorship programs and is a board member of the Prince's Charity Responsible Business Network. Sean lives in Toronto with his wife and son.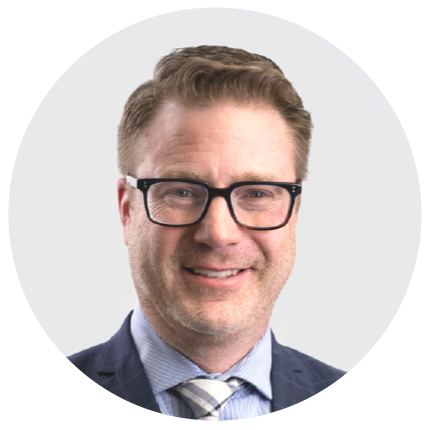 Ian Burns
189286 Canada Inc. o/a CUCC
As President and CEO of Alberta Central, Ian leads the organization in establishing current and long-range objectives under the direction of the Board of Directors. This includes ensuring that strategic goals and operational objectives are attained and that the organization's vision is realized. He represents the company with major customers, shareholders, the financial community and the public, and represents the provincial credit union system within Alberta and nationally.
A critical part of his role is about ensuring excellence in member service, effective member engagement and an ongoing commitment to evolve and improve the value Alberta Central offers its member credit unions. To be effective in this includes collaborating with the executive management team, employees and the Board of Directors as well as with other credit union Centrals and affiliates. In his most recent role, Ian served as CEO of the Alberta Real Estate Association (AREA), where he focused on revitalizing the mandate and strategic direction of the association. In the role, he worked closely with the Board of Directors, employees, members and related industry groups. With the majority of his career spent in regulated industries (telecommunications, banking and retail finance) and as the leader for two insurance companies, Ian has a strong portfolio of governance and regulatory work to go along with his corporate operational experience.
Ian also holds an MBA from the University of Regina and a Bachelor of Arts in Political Science from the University of Calgary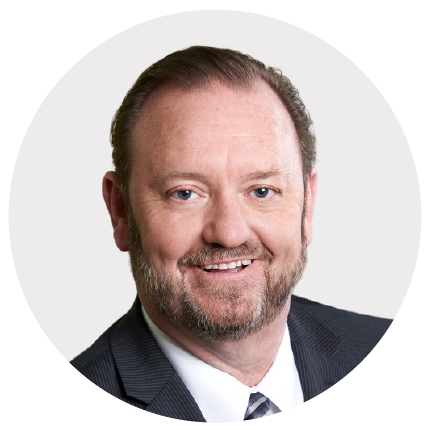 David Clanachan
Independent Director
David F. Clanachan was just 14 years of age when began his three decade career with Tim Hortons. Initially joining the company at Restaurant level, his enthusiasm for the business, and commitment to a great Guest experience, didn't go unnoticed. He quickly advanced to a management position, running several Restaurants while he attended the University of Windsor and earned a Bachelor of Commerce.
After graduation, David continued his journey with the brand, joining the corporate team in 1992, where he held a variety of positions including Vice President of Operations for Western Ontario, Vice President, Training, Operations Standards and Research and Development and Chief Operating Officer, United States and International.
With his expansive expertise, brand passion and in-Restaurant experience, David became President and Chief Operating Officer for Tim Hortons Canada in 2014. Two years later, he was appointed to his present advisory position – Chairman of Restaurant Brands International Canada.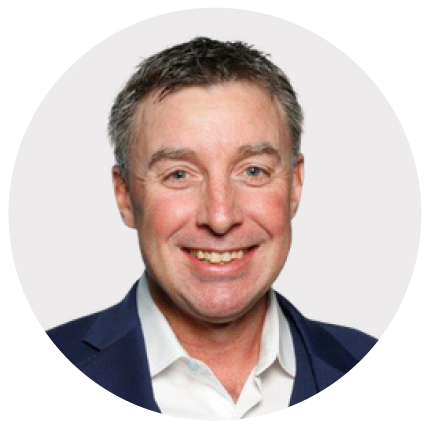 John Cowan
Canadian Imperial Bank of Commerce
As a member of CIBC Technology and Operations – Enterprise Payments group – John oversees payments solutions for retail, business and corporate and institutional customers. He also leads the specialized teams that supports the payment modernization initiatives in Canada.
John joined Enterprise Payments from the technology group at CIBC where he held responsibility as CIO for Business Banking, Payments and Wealth Management Technology. John also acted as CIBC representative for technology to CIBC First Caribbean Bank.
Prior to joining CIBC, John worked as a consultant with CGI, as General Manager for the Commercial and Professional Division of the Commonwealth Bank of Australia. He also worked in Retail, Business Banking, Corporate and Investment Banking at Australia and New Zealand Banking group.
Throughout his career in both consulting and banking John has focused on creating and executing successful strategies to drive business transformation and growth.
John holds a Bachelor of Business from Charles Sturt university, is a graduate with a Master Certificate in Risk Management and Business Performance from Schulich School of Business at York University, a Certificate Business Sustainability Management – University of Cambridge and Certificate Fintech innovation Future Commerce Massachusetts Institute of Technology (MIT).
John is the Chairman of CMI Mortgages Inc, Member of Board of Directors of Intria, a Senior Member of Advisory council of Payments Canada and Executive Council member of Canadian Bankers Association.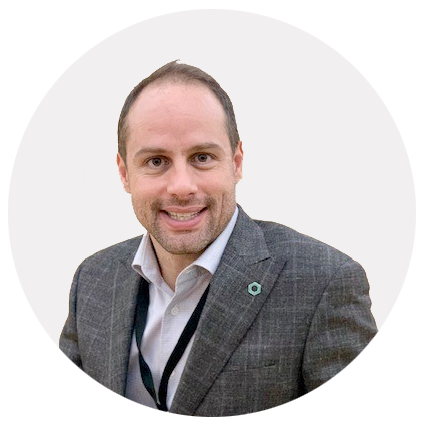 Yann Jodoin
Fédération des caisses Desjardins du Québec
Having joined Desjardins in 2018 as the Head of Payment, Retail Lending, Everyday Banking & Fraud, Yann is responsible for developing and managing innovative everyday banking and payment solutions to address the evolving needs of Dejardins' members and clients. He is also accountable for commercial, international and merchant payment solutions and everyday banking for the Dejardins group.
Before joining the group, Yann was the Chief Marketing Officer for a large Canadian bank where he worked on understanding, anticipating and influencing the behaviour and needs of clients by developing quantitative prediction models, strategies and marketing campaigns based on the channel's clients use to interact with the Bank. He also oversaw traditional and digital marketing, brand management, community relations and charitable activities, as well as all activities associated with payment products, including credit cards.
Within his 14 year tenure in the bank, he has held various executive positions within the organization, including in Product Management, Credit Risk and Operations. He was on the board of Ficanex LLP.
Previously, Yann has worked as a senior consultant for a firm based in the USA, that specialized in risk management and business intelligence. Moreover, he has over 10 years of experience at a major Canadian telecommunications company.
Yann has an MBA from the University of Maryland and a bachelor's degree in Business Administration from HEC Montréal.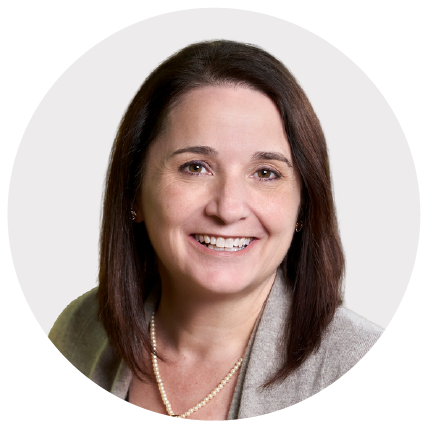 Sharon Haward-Laird
Vice Chair of the Interac Corp. Board of Directors | Bank of Montreal
Sharon was appointed Senior Vice President and Head, North American Treasury and Payment Solutions at BMO Financial Group in June 2016. Sharon is accountable for defining and executing the strategy for BMO Financial Group's North American Treasury & Payment Solutions business, including Treasury Management and Corporate Cards.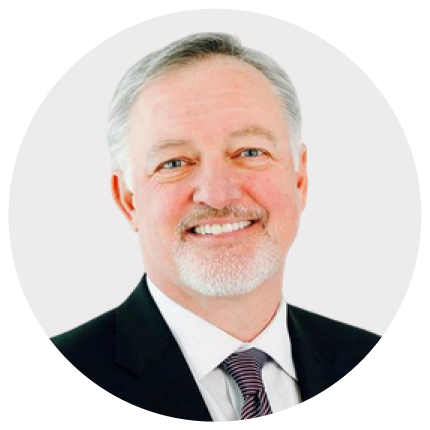 William G. McEwan
Independent Director
An accomplished long-term CEO, Bill was President & Chief Executive Officer and Director of Sobeys Inc., a leading Canadian grocery retailer and food distributor, until he made the personal decision to step down in June, 2012. He also served on the Board of Directors of Sobeys Inc. and that of its parent company, Empire Company Limited (TSX:EMP.A) At Sobeys, Bill was responsible for the leadership and oversight of all aspects of growing the company from a $9 billion to a $17 billion organization by leading the development and execution of the company's long-term strategic plan, building an executive leadership team and executing Sobeys' food-focused growth initiatives.
Bill began his career at Ferraro's Ltd., Super Valu Stores, serving 13 years with the company in both B.C. and Alberta in a variety of store, operations, merchandising, procurement and general management roles. He has held a variety of progressively senior marketing and merchandising roles in the consumer packaged goods industry and has played an active leadership role in a number of industry and charitable organizations. He is the recipient of the Golden Pencil Award, the Canadian grocery industry's highest honour; the Canadian Council of Grocery Distributors Robert Beaudry Award of Retail Leadership Excellence; the Retail Council of Canada's Lifetime Achievement Award; and the Queen Elizabeth II Diamond Jubilee Medal for his commitment and service to Kids Help Phone.
Bill and his wife Donna reside in Meaford, Ontario.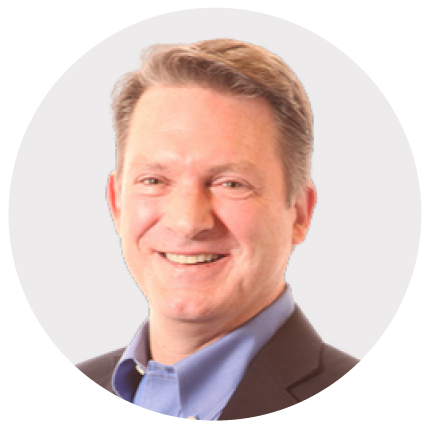 Mark O'Connell
Interac Corp.
Mark O'Connell is the President and CEO of Interac Corporation. Since 2007, he has managed the organization's evolution to become one of Canada's leading electronic payment and financial services networks, providing Canadian Financial Institution customers with trusted world leading services in all forms of debit payments, real time money movement, authentication and credential management.
Mark recently led the multi-year initiative to combine Interac Association and Acxsys Corporation into a single share capital corporation, with a new governance and funding model to enable greater flexibility and innovation on behalf of its stakeholders and all Canadians.
Mark has extensive experience in the payment and banking technology industries. Prior to joining Interac, Mark was Executive Vice President, Finance Market at Emergis Inc., where he served on the Interac Association Board of Directors for two years. He has also held senior positions at NCR Corporation in the U.S., as well as Fintech companies OnX Solutions and Footprint Software.
An honours graduate of McGill University and the University of Windsor's Commerce and MBA program, Mark has also studied executive finance at the Harvard Business School. He currently serves on the Chancellor's Board of McGill University.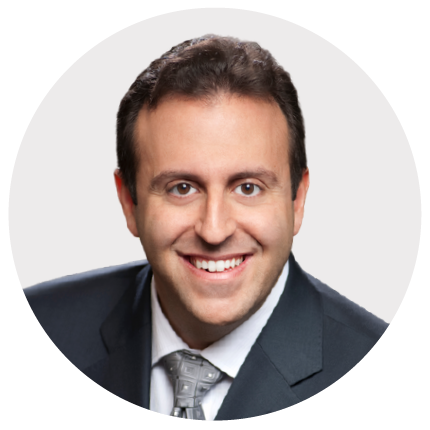 Frank Psoras
The Toronto-Dominion Bank
As Senior Vice President Every Day Banking, Frank's role is to lead the Every Day Banking organization with the responsibility for creating and supporting unique day to day banking products that meet the needs of TD clients. As part of his mandate, he has oversight and end to end management of the Day to Day Banking Journey, Cross Border Banking, Debit Payments, as well as the Bank's Core Chequing Products.
Frank's career in banking has spanned over 20 years. Having joined TD in 2010, he has held numerous senior leadership roles in both TD Merchant Solutions and TD Credit Cards, including most recently leading TD's Canadian Credit Card Business. Prior to joining TD, Frank worked in various capacities for a number of leading payment organizations, including Moneris Solutions and American Express. Frank has a strong payments industry background that he has brought to TD.
Frank represents TD on the Canadian Bankers' Association Operations Committee and on the VISA Canada Advisory Board.
Frank is a graduate of Queen's University where he completed a Bachelor of Commerce. In 2008, Frank obtained his Executive MBA from the Kellogg School of Management at Northwestern University and the Schulich School of Business at York University.
Frank lives in Markham, Ontario with his wife, Tina.
Anya Schnoor
The Bank of Nova Scotia
Anya Schnoor was appointed Executive Vice President, Retail Payments, Deposits and Unsecured Lending for Canadian Banking in November 2017. In this role, Anya and her team are responsible for designing and delivering financial solutions that drive growth through Scotiabank's Canadian branch network, call centres and digital channels.
A native of Jamaica, Anya's experience in the financial services sector in the Caribbean spans more than 25 years in the areas of wealth management, insurance and banking. She is widelyrecognized as a strong business leader in the Caribbean Region.
Anya first joined Scotiabank Jamaica in 2006 as Senior Vice President, Investments & Wealth, International Banking based in Jamaica. Since that time, she has taken on increased levels of responsibility for Scotiabank business across the region including, Senior Vice President and Managing Director, Trinidad & Tobago, International Banking from 2012-2016, and most recently Senior Vice President and Head, Caribbean South & East, International Banking from 2016-2017 with responsibility for the Bank's business across 12 countries in the Caribbean.
Anya has served on a variety of Scotiabank subsidiary and other external boards, and is an active member of the community. Most recently she served on the Board of Directors of the United Way of Trinidad and Tobago and she is currently a member of the International Women's Forum (IWF) which is an organization dedicated to supporting the next generation of women leaders.
Anya holds a Master of Business Administration from Barry University and a Bachelor of Arts in Financeand International Business from Florida International University.
Angela Strange
Independent Director
Angela is a FinTech & Enterprise focused Investment Partner at Andreessen Horowitz (A16Z) and is proud to partner with companies like EarnIn, Branch, HealthIQ, Mayvenn, PeerStreet, Point, Propel, Quantopian.
She is former co-chair, now board member of C100, a non-profit that bridges Canadian entrepreneurs with Silicon Valley's most influential expat technology entrepreneurs, executives, and investors to help Canadian companies win on the global stage. She also serves on Canadian Finance Minister Morneau's Economic Growth Council.
Angela came to A16Z from Google, where as a Product Manager she launched and grew Chrome for Android and Chrome for iOS into one of Google's most successful mobile products.
Prior to Google, Angela was Director of Product Management and Business Development at Ruba.com (acquired by Google) and a Senior Associate Partner at Bay Partners where she focused on the Consumer Internet sector.
Angela has also worked as a Consultant at Mercer Management Consulting in the technology practice in Toronto. While at Mercer, Angela won several marathons and achieved a seventh place national ranking in Canada. She spent two years training as a professional athlete.
While pursuing her MBA at Stanford, Angela helped to develop curriculum for a new course on Women in Entrepreneurship, and served on the Board of StartUP, a non-profit organization supporting entrepreneurs in East Palo Alto.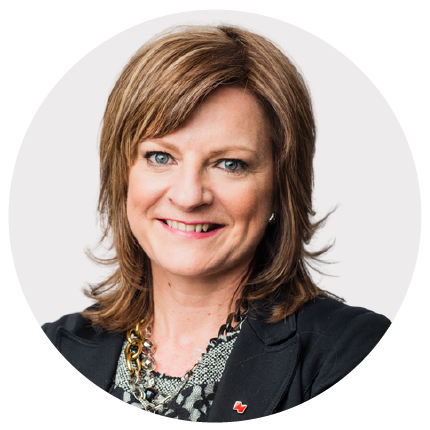 Lisa Swiderski
National Bank of Canada
As Senior Vice President, Distribution Strategy and Personal Banking Solutions, Lisa Swiderski is responsible for establishing and implementing business strategies for the Personal Banking sector for all distribution channels. Her responsibilities also include product and pricing management. She is currently a member of the Board of Directors of National Bank Financial, the Bank's securities brokerage subsidiary. She has also been a member of the Boards of Directors of Natcan Trust Company and National Bank Correspondent Networks for several years.
In addition to her professional activities, Ms. Swiderski has been involved throughout her career in various organizations. She was director and treasurer of Théâtre Denise-Pelletier as well as Co-President of the theatrical benefit evenings from 2014 to 2016. She is currently director of the Food Banks of Quebec and since September 2017 of the Francois- Michelle Foundation.
She has more than 25 years of experience in the financial services industry and has held various positions that have allowed her to develop a proven experience in different sectors.
Lisa Swiderski holds a Bachelor's degree in Business Administration and a Master's degree in Business Administration from École des Hautes Études Commerciales. She also holds the Chartered Professional Accountant (CPA, CA) designation.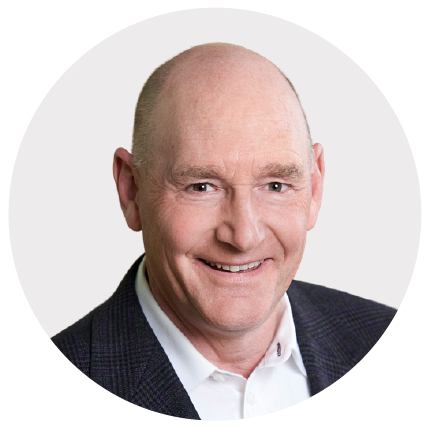 Paul Vessey
Chair of the Interac Corp. Board of Directors | Independent Director
Paul retired from managing financial services business's in 2012 after a 40-year career with stops at TD Bank, Continental Bank, American Express, Canadian Imperial Bank of Commerce and Visa Inc. Paul is proud of his reputation as an innovative business builder who loves working with people. Several business units he managed became and remain category leaders in their segments. While his experience spanned a wide range of leadership roles in personal and commercial financial product categories his true love and passion has always been payments. He is proud of having a direct role introducing and commercializing ATM's, Credit Cards, Debit Cards, Co Branded Cards, Corporate Cards, Chip Cards, Gift Cards and several new online payment authentication services.
Paul is married to Kathleen Flynn and has two sons and one daughter. The oldest son, a Professor at Guelph University, the middle son trying to survive in retail and his daughter finishing up High School.
Paul has always had an interest in education and the arts. He is presently serving or has served as a Director of Durham College Foundation, Ontario University's Foundation, Director and Board Chair of Kingsway College School and a Director of the Toronto Film Festival. He is also a past Director of Women's College Hospital.
Paul's leisure interests include biking, golfing and skiing and summers reading books at their cottage on Lake Couchiching. Paul used to play tennis until a knee replacement three years ago made him hang up his racket. Paul's friends suggest his tennis retirement has more to do with his wife Kathleen being a much better athlete and Paul just got tired of losing.