Interac
e-Transfer Security
All about the tools, tips and global-leading technology that go into sending money safely
How Interac e-Transfer security works
When you send money using Interac e-Transfer®, your money doesn't actually travel by email or text message – just the notifications and deposit instructions. The receiving and sending bank or credit union transfer the funds to each other using established and secure banking procedures:
Authentication and transaction encryption
Financial institution authentication
Proprietary risk management
Interac e-Transfer users are protected by multiple layers of security, making the service one of the most secure money transfer services globally.
Your bank or credit union's security measures include:
Encryption technology
Confidential user IDs and passwords
Secure login process
Security question and answer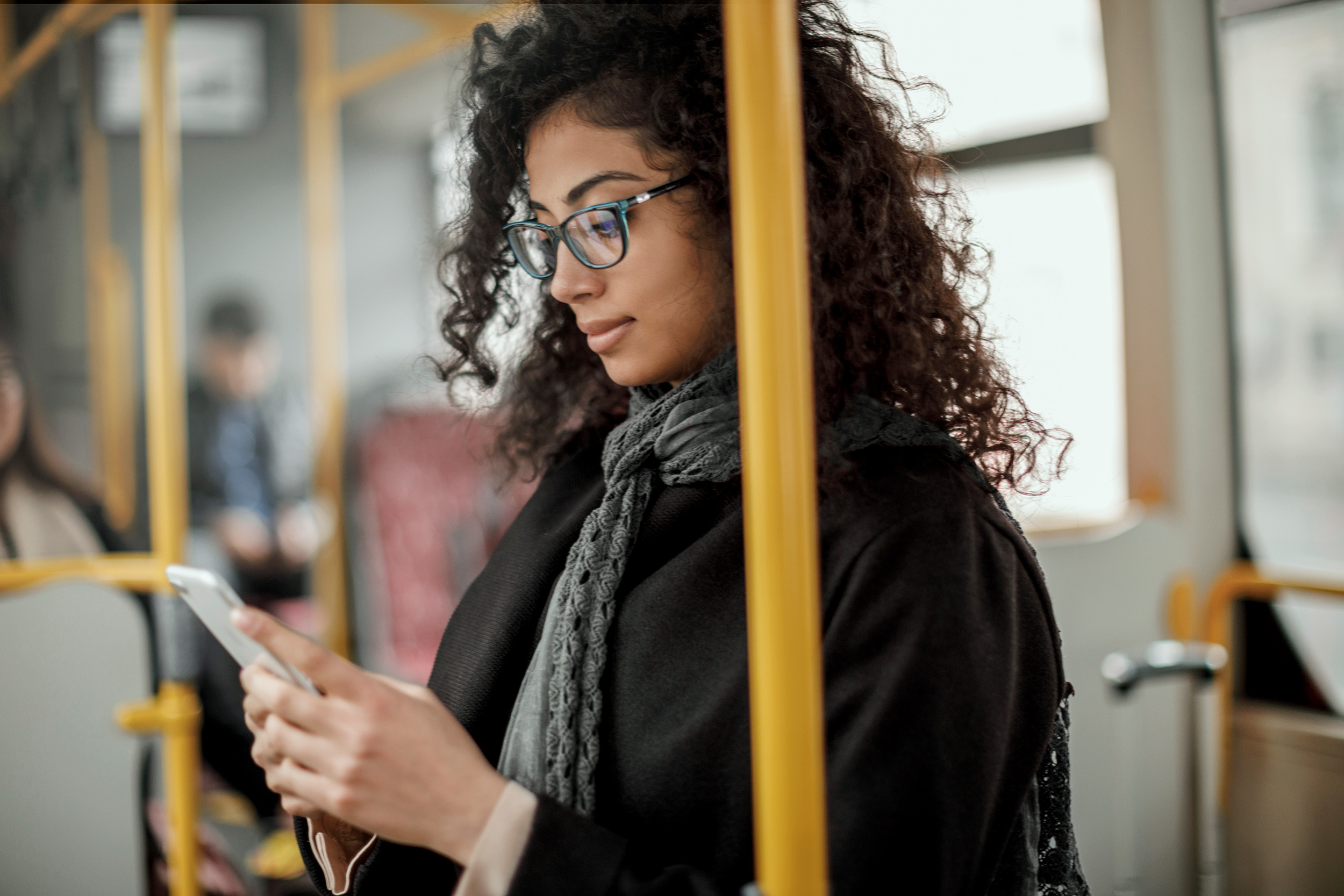 Tips for usage: How to send money safely
We all have a role to play in keeping our financial activity secure:
Exercise caution when it comes to sending or receiving money.
Only send money to people you know and trust, just as you would cash. An Interac

e-Transfer transaction cannot be reversed once a recipient has deposited the funds.

Always use a strong password that can't easily be guessed or found – and make sure you share it via a safe channel.
Better yet: Suggest that your recipient set up Interac

e-Transfer Autodeposit for ease and added security.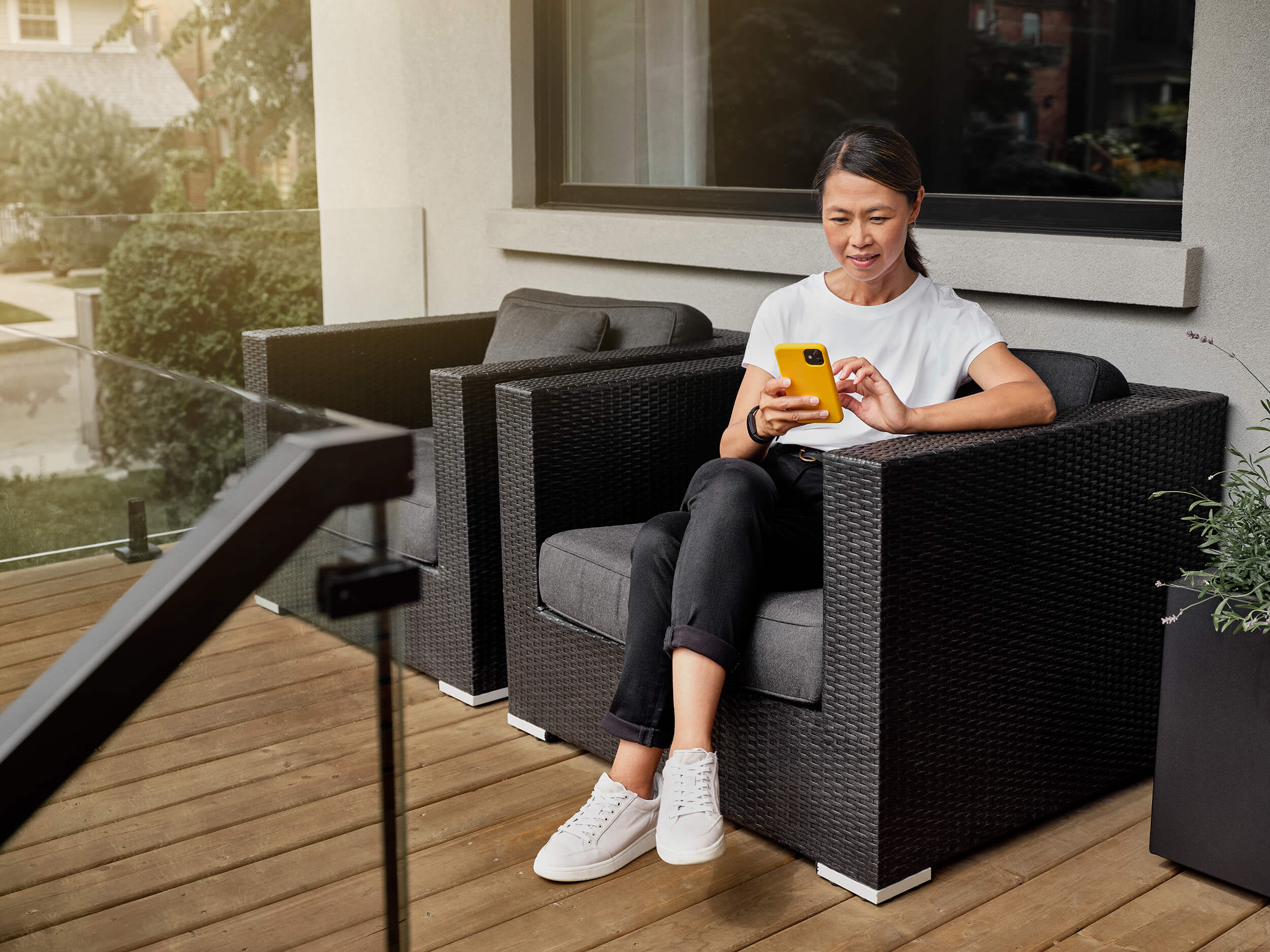 Authentication & Transaction Encryption
Protecting payment card transaction data
Our money transfer service uses multiple layers of security, including authentication and transaction encryption. That involves:
Encryption technology
Confidential user IDs and passwords issued by your bank or credit union
Secure login process
Tips on buying from an online ad
Take the same precautions you would with cash purchases. Be sure to read any guidelines or policies for protecting yourself as outlined by the site. Tips include but are not limited to:
Meet the seller face-to-face
Don't include the answer to the security question in the question itself
If looking at leasing a rental unit, visit the unit before sending money
Don't disclose the Interac e-Transfer reference number (starts with CA) to anyone, even if they ask
Use vigilance at all times – remember, once an Interac e-Transfer transaction is accepted by the recipient it can't be reversed
Keep your email passwords safe and difficult to guess
Unexpected Interac e-Transfer notification?
If you receive an Interac e-Transfer text or email you weren't expecting, confirm with the sender via another channel. If the email or text comes from someone you don't know, or you suspect it to be fraudulent, don't respond or click any links. Forward the email right away to phishing@interac.ca.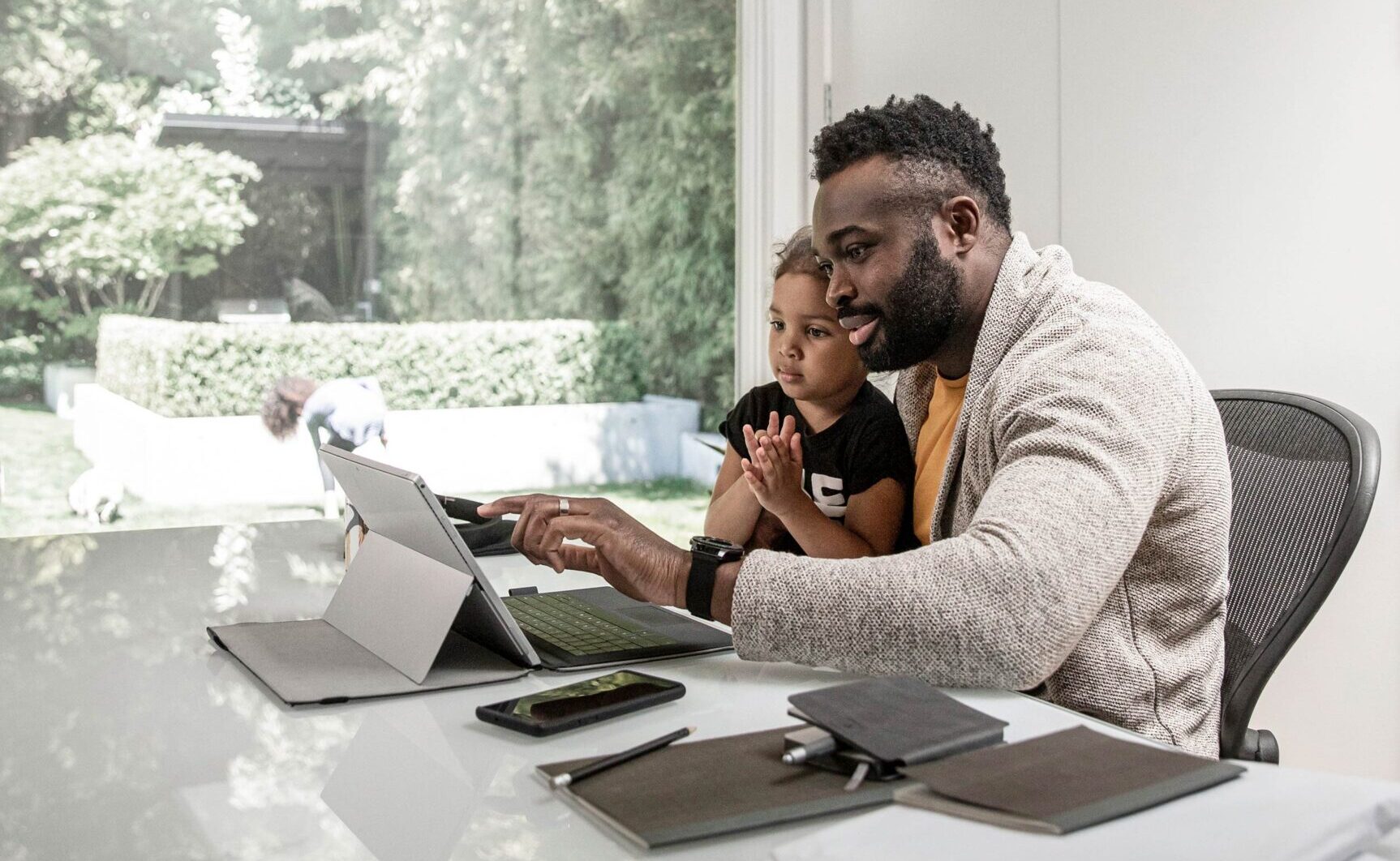 Fraud Prevention: Tips to protect yourself from payment scams
It's important to arm yourself with confidence, awareness, and the right information to help protect yourself and others from digital fraud. Here are some tips to protect yourself from falling victim to online scams:
STOP: Take a moment to stop, think and follow your instincts
Whether it's a money transfer you weren't expecting, or an email asking for your personal information, or a charity you haven't heard of pressuring you to make a donation, you should be on the alert.
SCRUTINIZE: Assess the situation and look for the telltale signs of a scam
Becoming aware of the techniques fraudsters frequently use could be your best defence. Make use of online resources including the Canadian Anti-Fraud Centre to stay up to date on scams and how to spot them.
SPEAK UP: Confirm the validity and report any concerns
If you suspect fraud, contact the sender of the communication through a different channel. If you've already provided sensitive information to a fraudster, you should immediately contact your bank or financial service provider through the number listed on their website or on the back of your payment card and report it to the Canadian Anti-Fraud Centre.
Government-Relief Funding Scam
Canadians out of work due to COVID-19 can apply for the Canadian Emergency Response Benefit (CERB). Criminals will try to take advantage of the time that you are waiting to receive your funds to get your personal information.
How to protect yourself:Beware of fraudulent text messages and emails related to government benefits. Do not click on any links if you receive a suspicious email. The only place to confirm receipt of funds is by visiting the Government of Canada website where you submitted your application. The Canadian Emergency Response Benefit (CERB) disbursements will only be made through cheque or direct deposit.
When a fraudster poses as a romantic interest — either in real life or online — it's called a "romance scam." You may begin to suspect one is afoot when your new(ish) love interest asks for money for travel or to deal with an emergency. Eventually they disappear, and never repay any money owed.
How to protect yourself: Be very careful about lending money to anyone you haven't known very long, even if you've become close.
In a gift card scam, fraudsters steal a gift card, put an old one in its packaging, and then wait until it's sold. Once the card packaging is scanned, the genuine card becomes active – the buyer is holding a decoy while the thief already has the one that actually works.
How to protect yourself: Look very closely at any gift cards you might buy, and avoid any that may have been tampered with. If you buy a gift card and it doesn't work, report it to the merchant who sold it to you.
In a rental scam, someone poses as a landlord and says they're not available at the moment. (Or the scammer poses as an intermediary for an absent landlord.) Either way, they demand an apartment-seeker pay a deposit on an attractive-looking rental, often through a money transfer. The would-be tenant discovers there isn't actually a rental – and the deposit is gone.
How to protect yourself: Avoid "landlords" who don't want to meet in person. Never give money for a security deposit.
A seller may request a deposit for a car that's listed for online sale. When a would-be buyer gets in touch, the seller requests a deposit to hold the vehicle. Once the money has been sent, it turns out there's no car and the seller vanishes — along with the deposit.
How to protect yourself: Be wary of sellers who won't meet in person, and sellers who request deposits or sensitive personal information before a transaction.
The target is informed of a "lottery win" that can only be claimed after paying an advance fee and/or handing over sensitive information.
How to protect yourself: Bear in mind that a real lottery will never ask for money up front, nor personal information over the phone. Always be at your most cautious when being asked for an up-front fee for anything.
Fraudsters gain access to email accounts, and then wait to intercept sensitive information and transactions.
How to protect yourself: Use hard-to-guess passwords for your money transfers, or sign up for INTERAC e-Transfer Autodeposit, which bypasses the need for passwords altogether. Never give out your email passwords to anyone, and change them regularly.
This involves an attempt to trick a target into giving up sensitive information or money, scammers phone and pretend to be from a financial institution or government agency — for example, the Canada Revenue Agency.
How to protect yourself: Always remember that if you didn't place the call, you don't know for sure who you're talking to. Under these circumstances, never give out sensitive information, including your name, birthdate or SIN.
Often just a front, after responding to a job-posting ad scam, a target will typically be asked to send money in advance for training and work supplies — which will never be reimbursed, because the "job" is fake.
How to protect yourself: Beware of jobs that seem too easy to get, especially when involving "interviews" by phone, email or messaging apps. And as always, be wary of up-front fees.
An online marketplace scam is when a fraudster lists something for sale on popular online marketplaces. This could be everyday goods or rare or hard-to-find items. The fraudulent seller will ask for payment in advance of the item and then never send it.
How to protect yourself: Sending money via Interac e-Transfer is like sending cash. Don't send money to anyone you don't know. Look at seller reviews and ask to meet in person before sending money to the seller.
Stay aware by checking the following sources of information about fraud: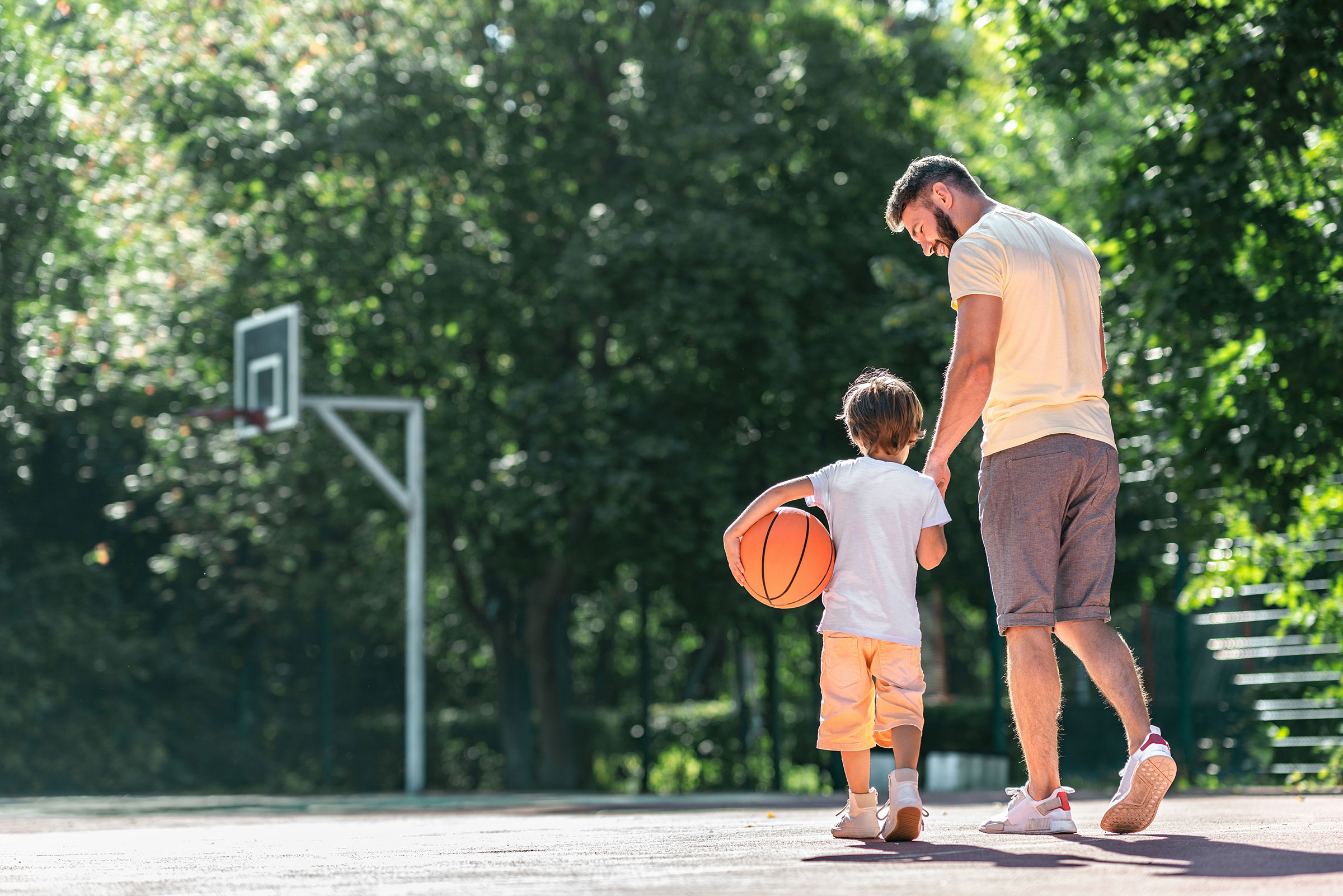 The Origin of Interac
Interac was founded by Canada's leading financial institutions and they continue to play a key role in our governance.
Learn More