Document Verification by Verified.Me is now Interac® document verification service. For you, nothing changes. You can continue to rely on the same secure verification service that you've used for many years. Learn more
Interac® document verification service
Verify your identity using your government-issued ID and your phone.
Interac document verification service enables you to access digital services that require proof of identity without the need to make an in-person visit. The service uses secure technology which allows participating online service providers to verify you have a valid government-issued ID and that you are who you say you are.
Look for the Interac document verification service option when verifying your identity online.

Follow the prompts to take a photo of your government-issued ID and a selfie to verify your identity with secure technology that uses one-time facial biometric analysis.

You will be also asked to review and accept the terms of use.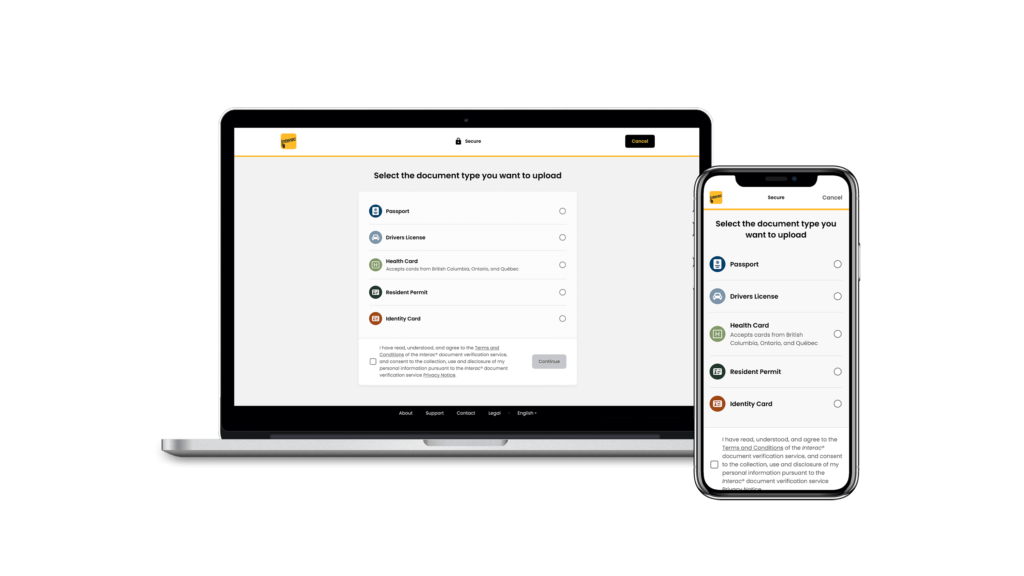 Advanced technology
Our secure technology allows us to verify individuals with accuracy.
Commitment to your privacy
Interac document verification service was built with strong security and privacy protocols at its core, helping protect you from fraud.