Verified.Me is now Interac® verification service. For you, nothing changes. You can continue to rely on the same secure verification service that you've used for many years. Learn more
Interac®
verification service
Verify your identity easily and securely to access services online or in person
The Interac verification service is a solution designed to help you verify your identity online or in-person. Interac verification service allows you to access digital services conveniently and securely by establishing a connection with your financial institution using your existing bank login information.
Look for the Interac verification service option when verifying your identity online OR download the Interac verification service app and follow the registration steps.

Select your financial institution when prompted and log in using your banking credentials.

You will be asked to review and accept the terms before choosing what information you'd like to share.

Each request will always ask for your consent and will disclose what personal details are being asked for.

The information is shared with the service provider privately and securely.
Strong privacy protocols
Interac verification service has no access to the credentials you use to log in to your financial institution. Your information is encrypted to protect this data from misuse.
Encrypted data
Your encrypted data is shared through the network and is not stored in the Interac verification service app.
You're in control
We will ask for your permission before sharing any personal information and you will have control over who can access your information and when.
Trusted security
We leverage our trusted fraud prevention protocols for a high degree of security.
Network participants
Use your existing banking credentials with one of the participating financial institutions below to log in to the Interac verification service.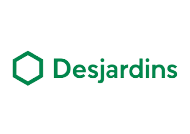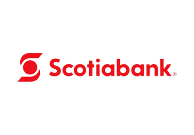 Securely verify your identity with the following organizations
Costco
Dynacare
Equifax
First Canadian Title Company
Government of Canada
iA Financial Group
Niagara Health System
Notarius
RBC Direct Investing
Southlake Regional Health Centre
Sun Life Financial
TD Precious Metals
Telus
WeTraQ
Report a problem with Interac verification service
If you still need assistance, contact us 24/7 at: 1-844-778-5409
TTY Service: 1-855-224-1714