From establishing the first Gender-Sexuality Alliance club (formerly Gay-Straight Alliance) at her high school in Nackawic, New Brunswick, to repeated local fundraising initiatives, Alicia Nicholson is a proactive member in her community. She's also a queer mother of two, and was inspired to dive into the world of entrepreneurship when she couldn't find skincare products for her son with clean formulations. With this passion, Alicia founded Upfront Cosmetics, a waterless, plastic-free, cruelty-free shampoo bar company that seeks to disrupt greenwashing in the beauty industry by prioritizing the environment and upholding transparency along the supply chain.  
Breaking down business barriers with Interac solutions
Like many companies choosing to challenge the status quo in a competitive industry, Alicia has experienced an uphill battle. Operating in a remote community outside of Fredericton has led to increased physical barriers and challenging supply considerations. Alicia credits Interac solutions for helping to remedy some of the logistical challenges experienced early on, allowing her the comfortability to grow her business and prioritize what she does best as a small business owner.
"Early on, we used Interac for everything. That's how we paid for supply orders and it's how we paid for payroll. It's been a huge part of our business and I don't know that we would have been able to grow how we did because we were limited in how we could pay suppliers in the beginning," said Alicia Nicholson (she/her), Founder of Upfront Cosmetics.
Although rural companies experience certain physical barriers, Alicia recognizes the unique support she receives from having a caring community to rally behind her, she shared "beyond the logistical challenges around running a business out of a rural community in New Brunswick, I don't think that if we were in a bigger city that we would be able to carve our own path with such community support."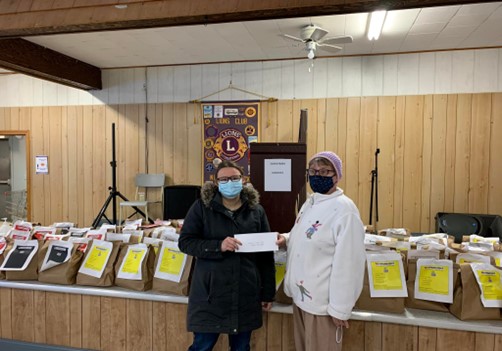 Embedding social impact in business
Alicia carries her ambition of disruption through prioritizing people and the planet, including amplifying the voices of BIPOC and minority groups over the company's social media pages. She has also made an active effort to social impact causes in her operations, for example, sourcing shea butter from a supplier on Vancouver Island who employs women in Ghana, encouraging a better livelihood and quality than what would be offered from a convenient, cost-effective supplier. In addition, Alicia continues to ensure her products align with her values and third-party certifications, to encourage change across the industry, which manifests in the ethical sourcing of materials, sustainable packaging and natural relationship building with her customers.
When discussing Pride, Alicia points to the empowerment she feels as a business owner not afraid of being held back. Alicia is a member of Canada's 2SLGBTQ+ Chamber of Commerce (CGLCC), proudly sponsored by Interac, that aims to connect 2SLGBTQ+ owned and operated businesses to one another to interact based on their professional merits without fear of prejudice. With this unique position, she uses her company to give back to the community. Upfront has supported the Rainbow Railroad, a global non-profit that has helped over 10,000 at-risk 2SLGTBQ+ people find safety through assistance including emergency relocation and crisis response. Year-round, Upfront offers its Love is Love shampoo bars which donate $2 to Rainbow Railroad with every purchase.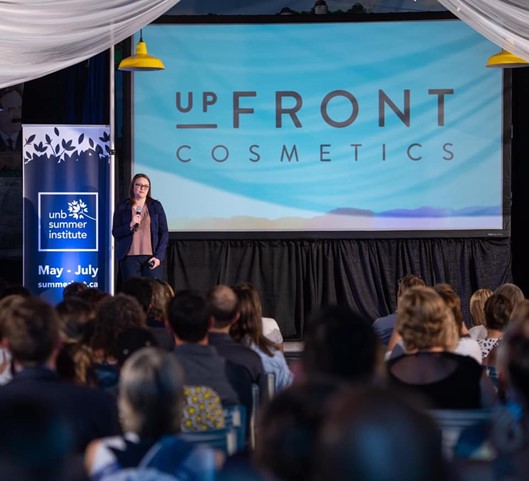 Although advocacy and education are some of the best ways to inspire change, when discussing the 2SLGBTQ+ community, Alicia believes companies can go a step further. Similar to Jacq Brasseur, Alicia hopes to see these companies implementing equitable solutions within their own doors, including diverse-hiring practices and support programs for queer employees. When asked about what people can do to navigate greenwashing, Alicia recommends sticking with the facts: look for third-party certifications and keywords of organic, fair-trade or cruelty-free, as these claims must be supported by evidence. Whether discussing sustainability or pride, allyship stems from individuals making small changes in the right direction. As summarized by Alicia, "a whole lot of people trying their best is better than avoiding it entirely because they are scared of not being perfect."
Learn more about how Interac solutions can benefit your business.