Our Role in The Future of Mobility in Canada
As one of the most trusted financial service brands in Canada with a deep history of innovation, Interac is committed to delivering a seamless payment experience to Canada's growing municipalities as transit ridership and commuter trends evolve.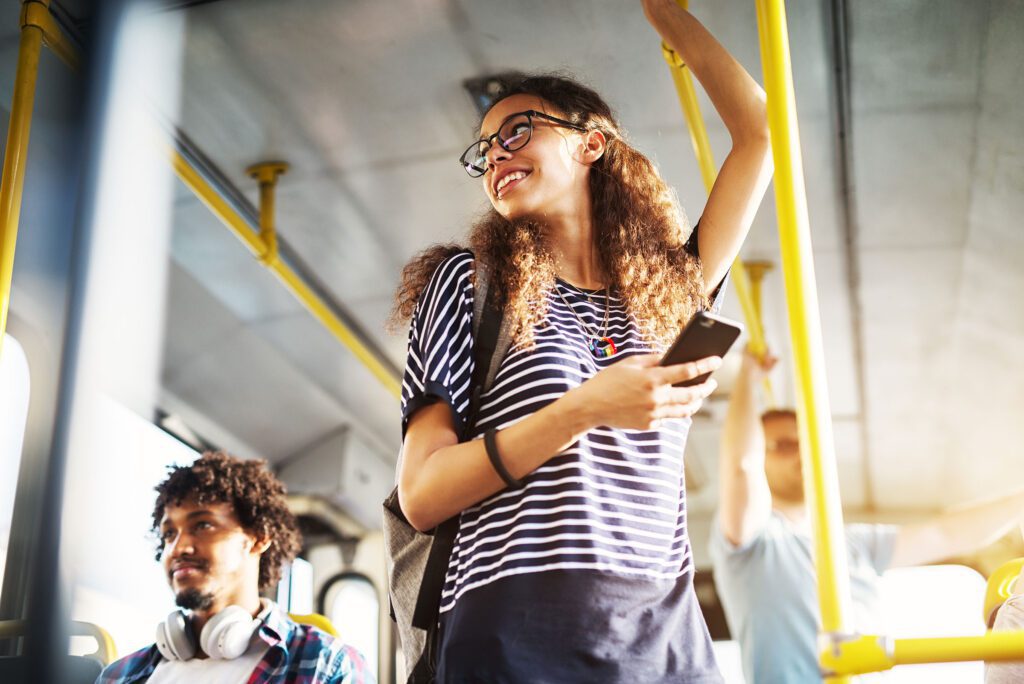 As a first step in the future of mobility in Canada, Interac is currently working with transit authorities in cities across Canada to modernize transit payments for riders. In addition to faster journeys and new routes and vehicles, riders are increasingly seeking alternative modes of transport, and modernized ways to pay.
Interac is working to provide enhanced payment capabilities for Canadians. These enhancements include:
Open Payment Fare Systems (Supported by Interac Flash)
Purchase transit fares by tapping a debit card or mobile wallet at fare reader without the need of using a transit fare card
Use open payments solutions to compliment or replace existing fare solutions
App-Based Mobile Fares (Supported by Interac In-App & In-Browser Payments)
Pay fares within a transit or mobility-specific mobile application

Examples include loading smartcards, purchasing e-tickets or parking payments
Proprietary Fare Systems (Supported by Interac Debit)
Integrate debit payments into transit authority specific fare collection systems

Examples include loading on web platforms, proprietary NFC/QR wallets, or online ticket purchases