Interac Debit on Mobile for Business
Take your business to the next level.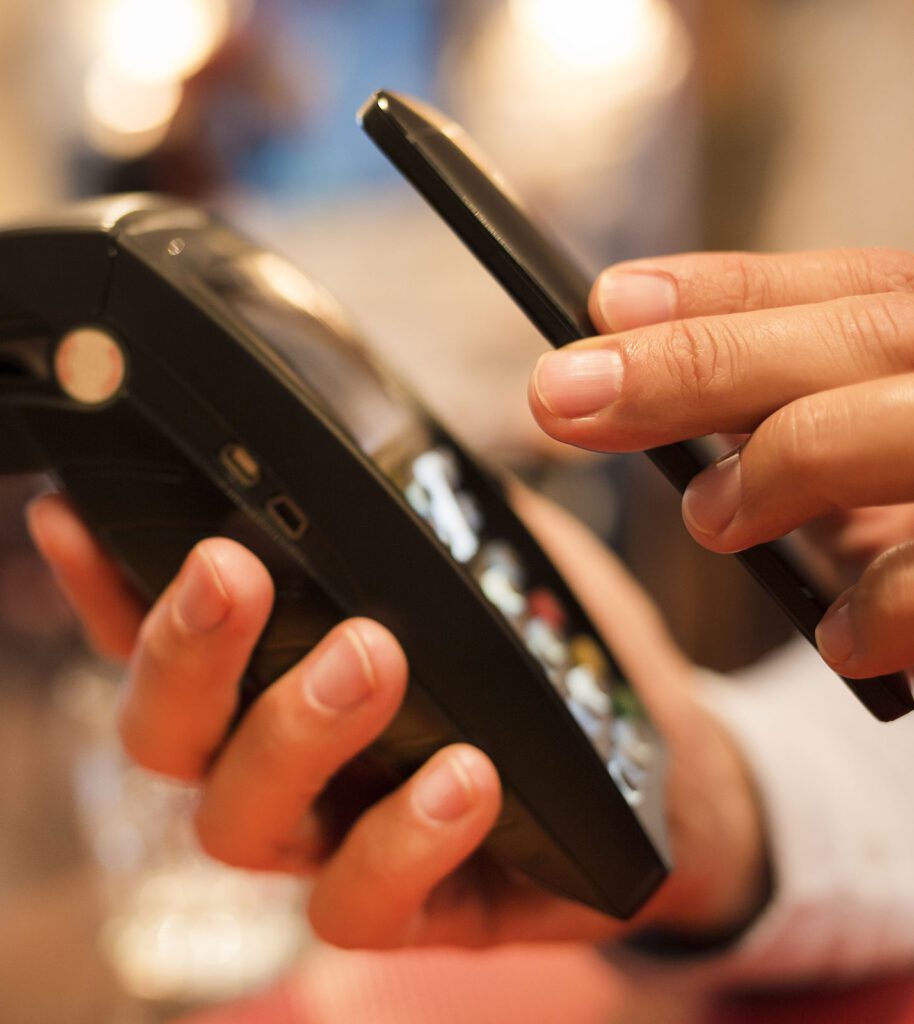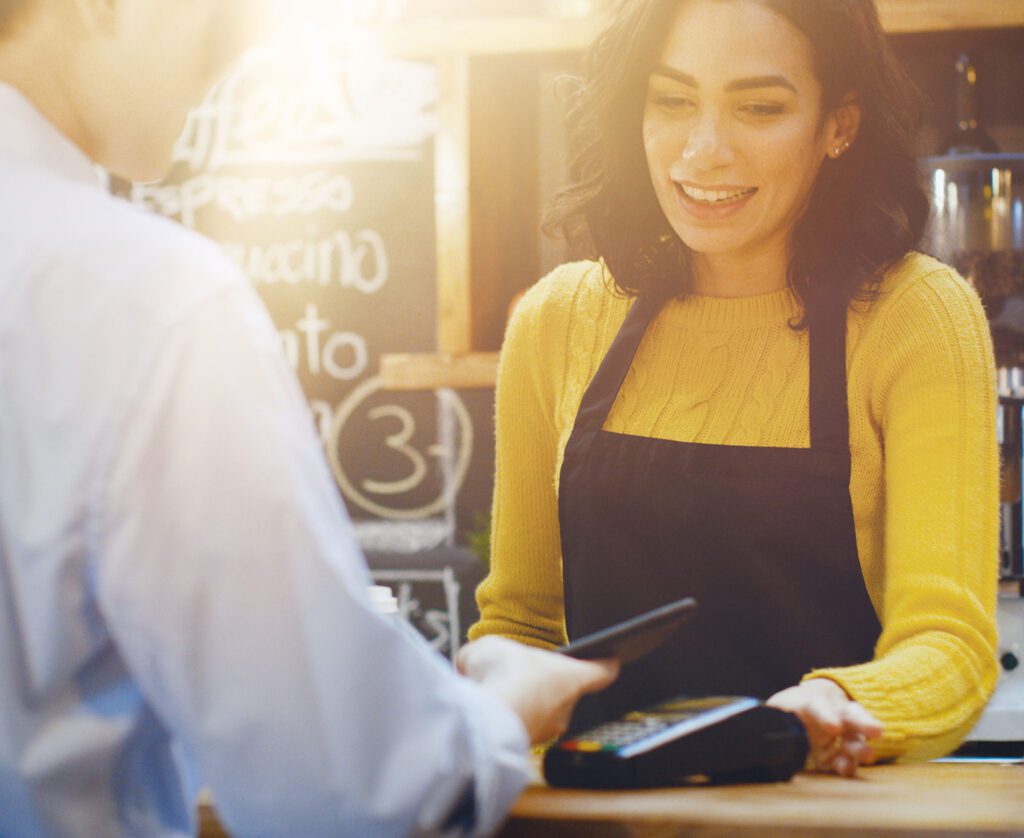 Mobile usage has increased and we're here to help you keep pace with your customers at checkout via Interac® Debit on mobile. Customers can leave their wallets behind and still pay for everyday purchases using their smartphones.
It's the same process as Interac Flash® using an Interac® Debit card, only a simple tap of a mobile wallet-enabled smartphone on the debit terminal can check them out.
Serve more people thanks to the increased convenience and speed.
Increase sales from customers who carry no cash.
Enjoy all the benefits of Interac Debit.
It's as safe and secure as the rest of our Interac Payment Solutions. Plus, you enjoy the security of transaction limits: each contactless transaction must stay below $100 and customers must follow the spend limits set by their banks or credit unions.
Simplify online payments with In-App Solutions
If your business sells goods or services online, you can make it easy for customers to pay by integrating Interac Debit into your online experience. Simply enable Interac Debit as an in-app or in-browser payment method. Contact us directly if you want to know more about this solution. Contact an Acquirer to get started.
Get started with Interac Debit on Mobile
Discover Interac
We continue to help move Canada's digital economy forward.
Learn More
Need Support?
Visit our Support for Business section for FAQs and other helpful resources.
Learn More
Apple Pay*, Google Pay** and Samsung Pay*** are all eligible for use with Interac Flash on Mobile.