Customers bring big expectations, as every business owner knows. They want convenience and choice in how they pay — and may abandon a purchase if they're not able to check out using their method of choice.
Digital wallets? In-app payments? Contactless payments when buying in person? Canadian shoppers want it all.
As customers are continuing to embrace a shift to e-commerce and a more digital economy, businesses must meet customers' needs and preferences by adopting an "omnichannel approach" to payments.
Interac can help you give customers the payment options they want
Click through to discover how Interac sets you up for success:
1. Interac Debit
Bring efficiency to your point-of-sale payments with contactless payments via card and digital wallets.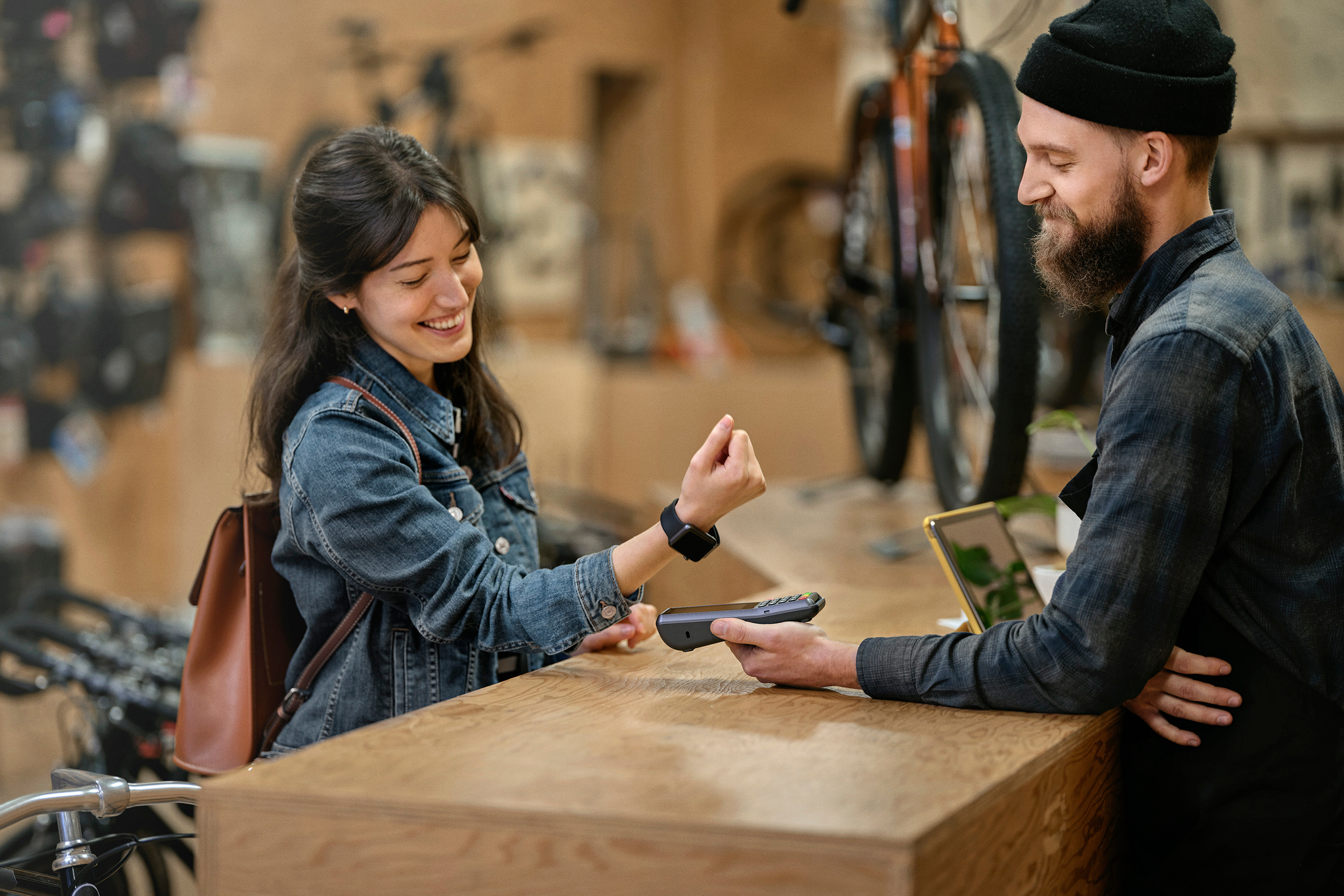 2. Interac Debit e-Commerce Payments
Providing debit as a payment option for digital wallets and online payments improves your customer experience.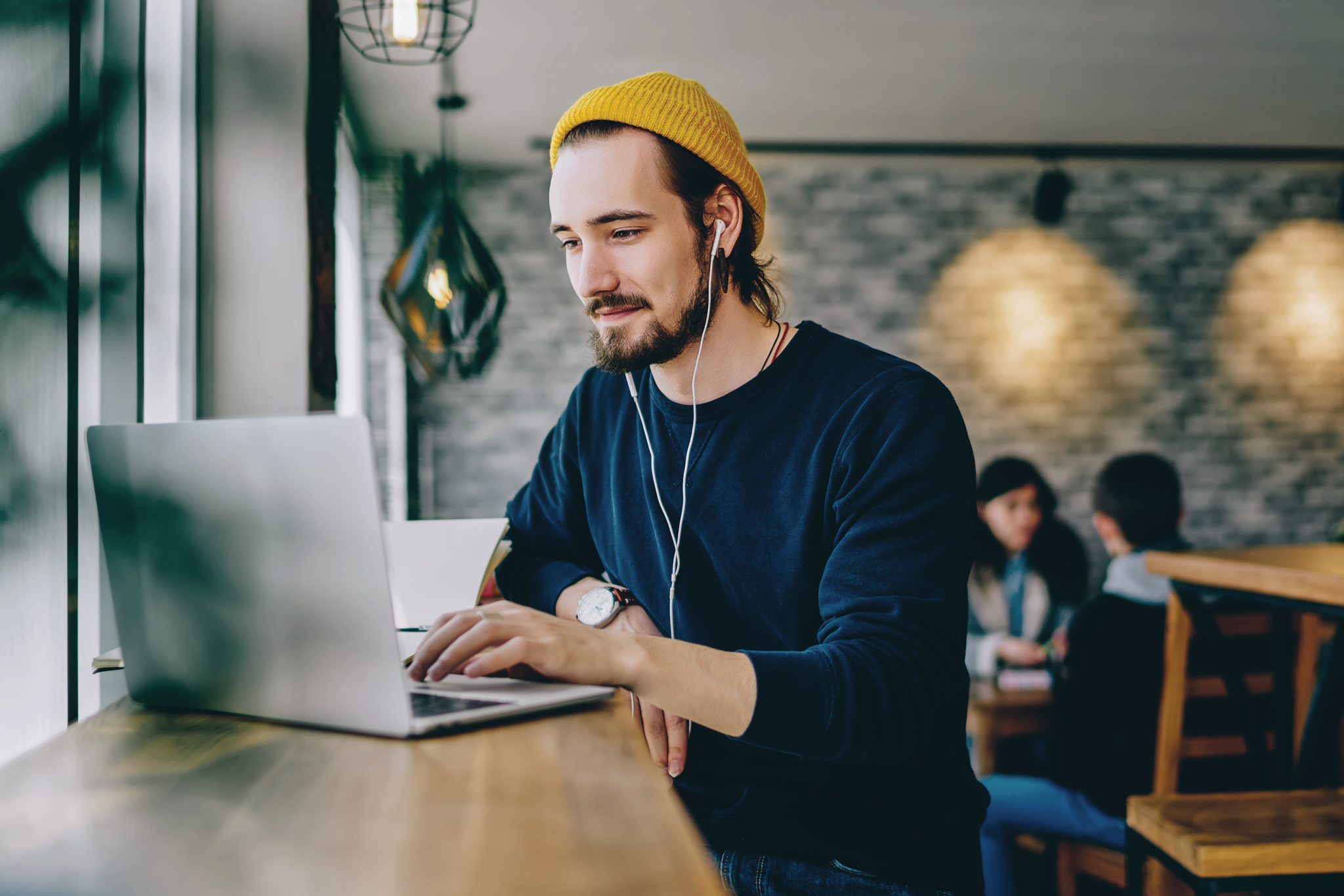 3. Interac Debit with SPoC
On the go? Customers can securely pay with Interac Debit anywhere.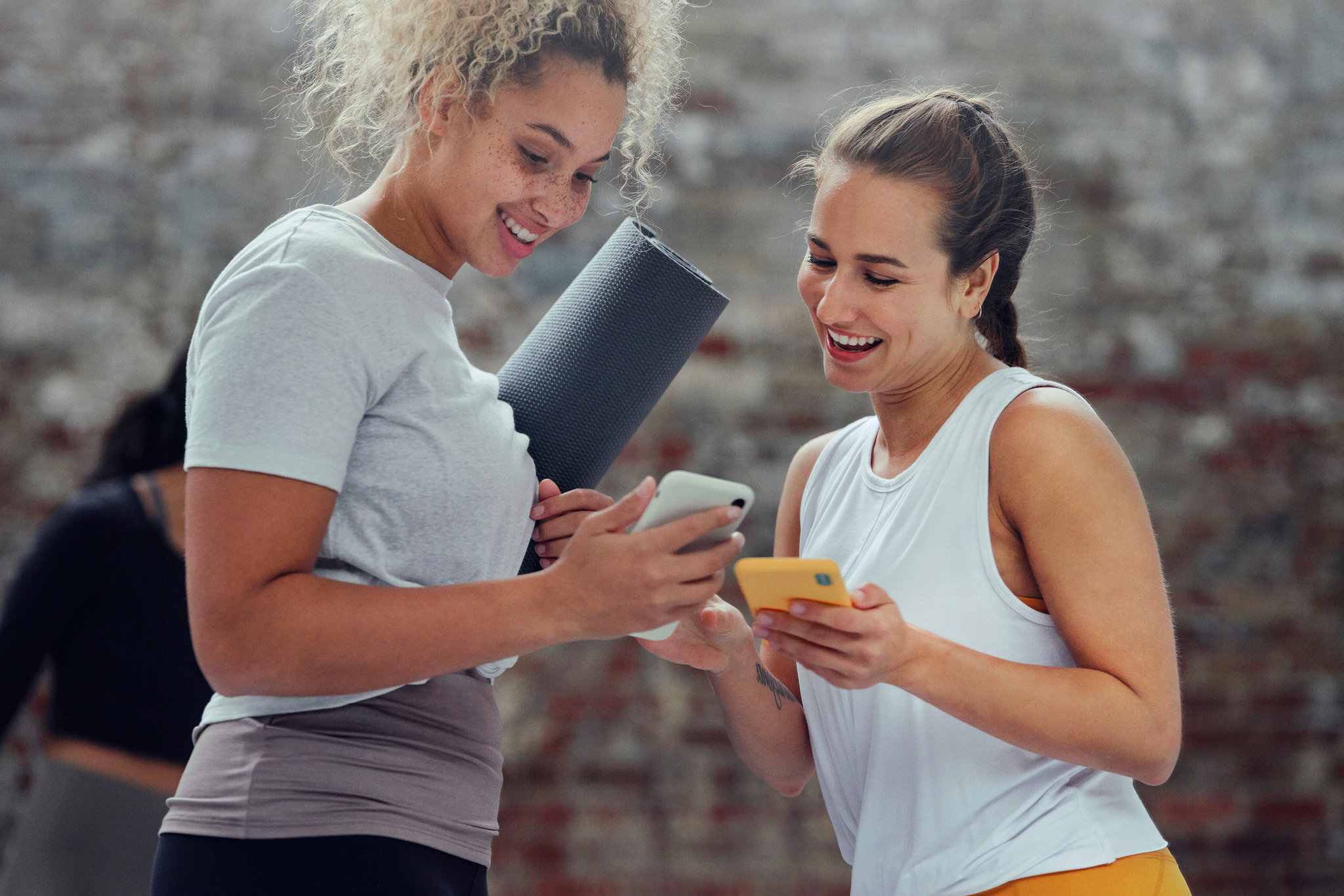 4. Interac e-Transfer for Business
Business payments available anywhere, anytime.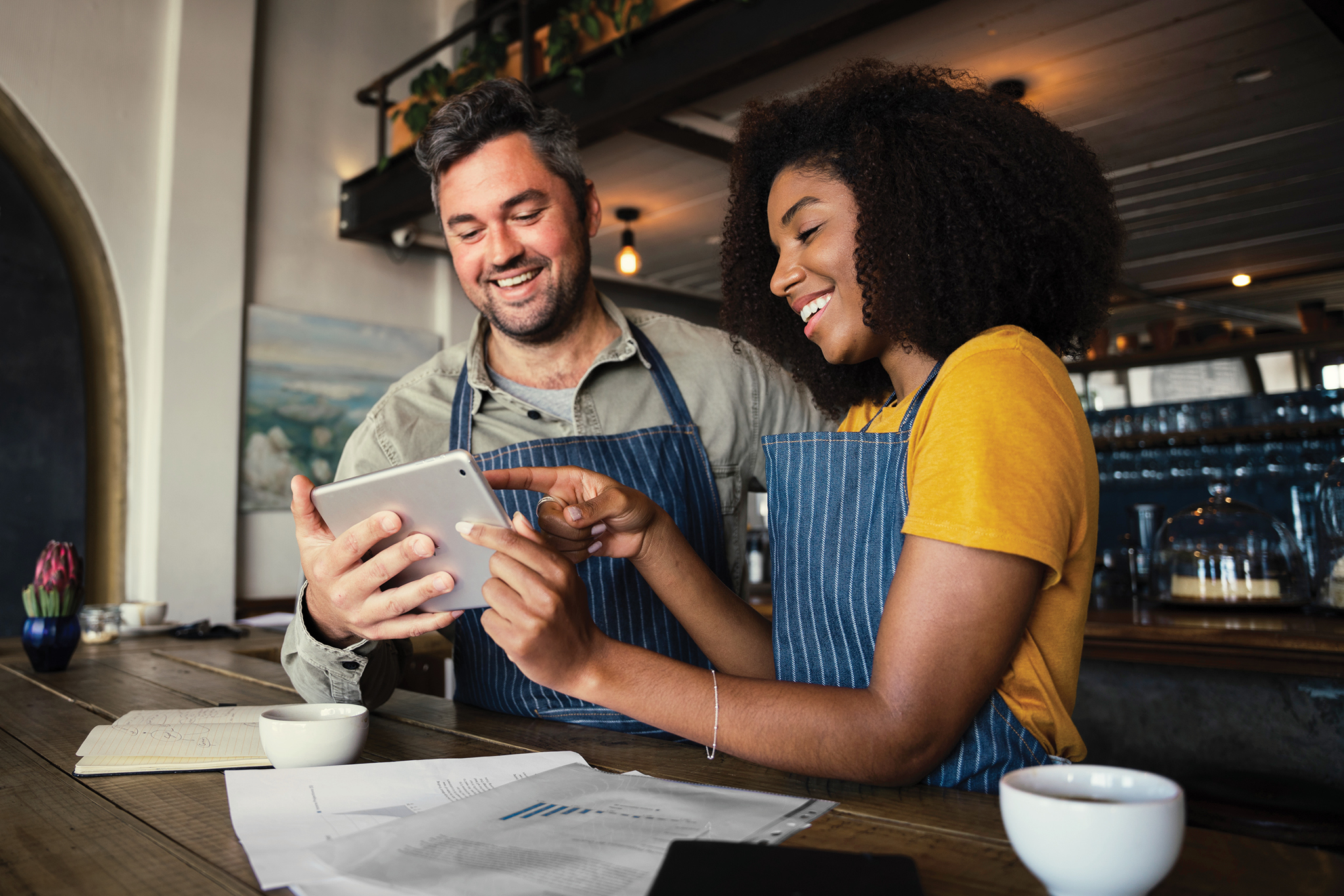 Here are some key developments in payments that businesses need to be aware of to meet the evolving needs of shoppers and the fast pace of business in the age of e-commerce.
Shift 1: The pandemic accelerated the move to e-commerce

More than eight out of 10 Canadian consumers made an online purchase in the first half of 2021 as e-commerce grew at an annual pace of 25 per cent, according to the NPD Group. And the move to e-commerce is still in a state of constant evolution. Businesses need to adapt to keep up.
The opportunity? Allow customers to pay with debit when shopping on your site by offering Interac Debit e-Commerce Payments.
Shift 2: Shoppers expect digital payment options

As the payments data shows us, the pandemic accelerated changes in consumer behaviour that had already been in progress.
Our survey data shows how consumers' expectations have heightened: Most Canadians (72 per cent) believe they should have the option to pay with debit across multiple channels, not just in store. To meet that demand, businesses should be prepared to offer debit whether the customer is paying in app, online, or in store. And if you don't meet the demand? According to Shopify, 7 per cent of people abandon shopping carts because the retailer doesn't offer enough payment methods.
The opportunity? One way to look at omnichannel checkout experiences is to think of the customer as the channel. Offering all forms of payment ensures you're meeting all customers where they are and serving them in the way they prefer.
Offer digital payment options like Interac Debit to avoid missing sales from customers who don't use cash.
Shift 3: Businesses are accepting Interac e-Transfer payments from customers — and for B2B payments, too

Canadians have been using Interac e-Transfer more often over the past couple of years. And they're not just using it to send money to friends and family: A significant number reported using the service to pay local businesses for goods and services.
The opportunity? Remind clients and customers that you accept Interac e-Transfer as a payment method. Set up the Autodeposit feature so the money lands in your account once you're paid — no further action is required on your part. As well, you can use Interac e-Transfer Request Money to remind clients when it's time to pay an invoice.
That includes business customers and suppliers. Read up on how you can level up your B2B payments with Interac e-Transfer for business.
Shift 4: More consumers are going cashless

Canadians have been transitioning from cash to contactless and digital payments for a while. Since the advent of COVID-19, our data shows that this tendency has sped up.
The opportunity? Digital services like contactless debit payments and mobile wallets are now a must.
Want to know more? Access the benefits of Interac payments and key trend analytics toolkit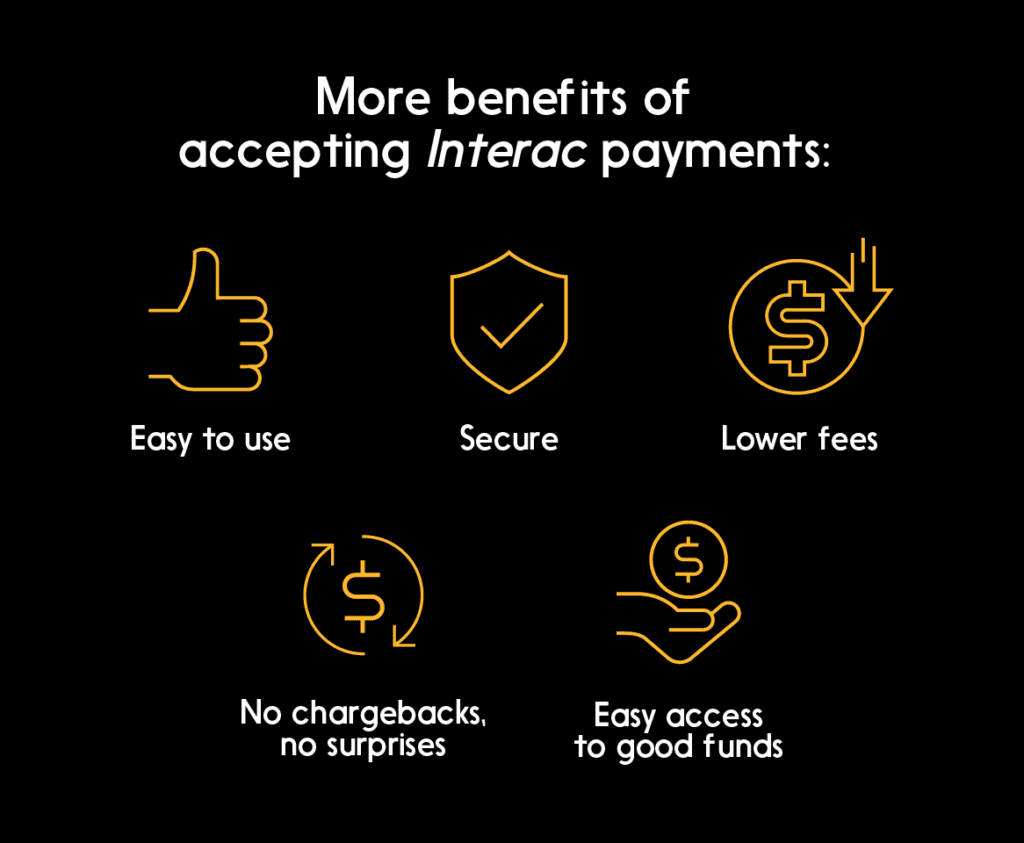 Ready to embrace omnichannel?