More people than ever are coming to Canada to pursue education opportunities. If you're an international student, you may be one of the 900,000 that Canada is expected to accept in 2023.
Unfortunately, students aren't the only people pursuing opportunities — so are fraudsters, who are preying on international students, taking advantage of their needs and their relative unfamiliarity with how things work in Canada. According to a recent survey of newcomers by Interac, almost three-quarters (73 per cent) of newcomers surveyed would like to know more about how to protect themselves.
While there are organizations that can help you in the fight against fraud (your postsecondary institution, the federal government's Canadian Anti-Fraud Centre, police forces, and financial entities like Interac), you are your own first line of defence — against digital fraud, hacking, attempts to steal personal and financial credentials, and other forms of fraud.
That means it's important to empower yourself by being alert to potential scams and aware of how to safeguard against them. At Interac we're here to help. Not only do we build security features into our products and services to help people stay secure when transacting in-store and online, we also work to educate Canadians on how to spot, avoid, and report fraud so they can make digital transactions with confidence.
Fraud prevention resources to get you started
And finally, there are also scams that specifically target international students. Keep reading to see some common and recent scams so you can be prepared and empowered to avoid the risks.
Scams that target international students
Here are some scams that you'll want to watch out for as an international student in Canada, according to law-enforcement agencies, colleges and universities, and news reports:
How to be ready for fraud prevention when studying abroad
Part of fraud prevention is being prepared to stop and scrutinize a situation when it doesn't feel right. Be ready to withhold your trust until and unless you can verify for yourself what's actually happening.
Scammers will often try to pose as legitimate organizations — your college or university, bank, or IRCC. For example, in a phishing attack, a fraudster might pose as one of these.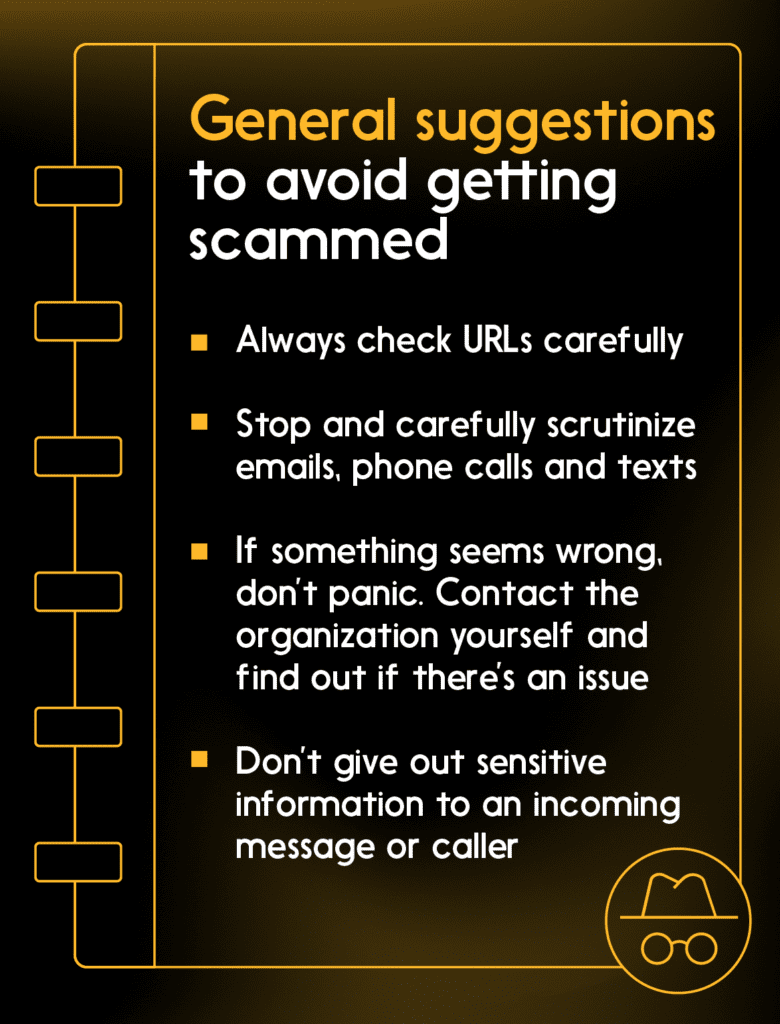 When someone tries to commit fraud against you, they sometimes use harsh or threatening language. Financial therapist Aseel El-Baba, with the Canadian not-for-profit economic education organization Conscious Economics, says that can be a big hint that the caller is not legitimate. "Thinking about how an encounter makes you feel is a good guide. Genuine Canadian companies and organizations don't try to make you feel fearful. They don't pressure you to act quickly, nor do they threaten people," she says.
And if you have questions, many postsecondary institutions provide free advice to international students.
How building financial literacy boosts your confidence — and security
Aseel says confidence starts with financial literacy, which can give newcomers the knowledge they need to navigate daily life and money management in Canada.
She notes that Interac products and services can help newcomers stay on track with their budgets and payments. "Building healthy money habits like creating a monthly budget and paying for purchases with your own money with Interac Debit can help you take charge and build financial confidence," she says.
As for critical payments like rent, learn how to use Interac e-Transfer to pay your landlord in near real time (and on time) if that is an accepted payment method. "That way you know when the money is sent, so you don't have to worry about it later," she says.
It's OK if it takes a while to figure out the cultural differences around money, Aseel says, as attitudes can vary quite a bit around the world. "For example, Canadians are encouraged to start saving for their retirements as soon as they start working, whereas in other places, home and family needs take precedence. Not only that, but Canadians trust their employers, governments, financial institutions and pension plans with their retirement savings and contributions. That can be something to get used to if you're from a part of the world where people don't have that trust in institutions."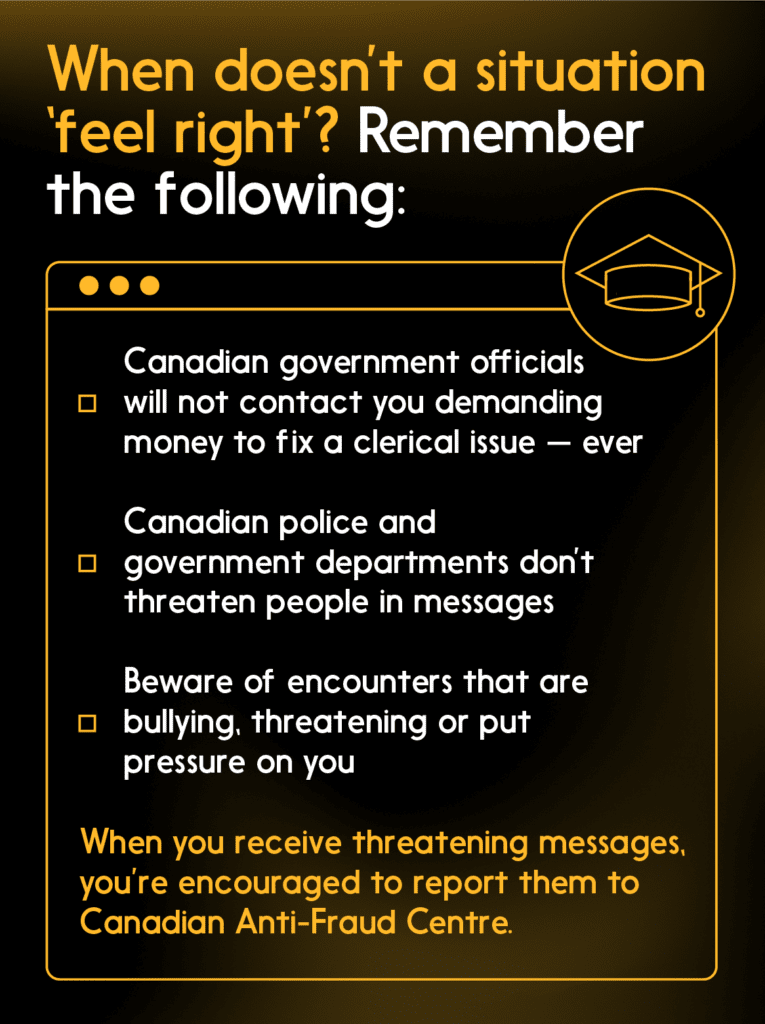 However — and this is where knowledge of fraud comes in — there are also situations where Canadians have learned not to be trusting. For example, "Offers that seem too good to be true often aren't," Aseel says.
Finally, if you do encounter fraud, or lose money because of a scam, Aseel says it's essential not to beat yourself up over it. You're not alone, for one thing: The Interac survey found that 53 per cent of newcomers to Canada surveyed had encountered fraud, or an immediate family member had.
If you didn't spot a scam the first time around, be proactive and contact the authorities — and then go easy on yourself for what happened. "Self-forgiveness and 'letting go' exercises can help you find compassion towards yourself," Aseel says. "A lot of self-criticism is unhelpful, and moving forward means accepting that you're vulnerable — just like everyone else."
More resources for financial literacy in Canada
Interac and Conscious Economics have partnered to offer a free digital learning program tailored to newcomers to help them develop financial literacy in Canada, including how to spot scams and avoid the pitfalls of fraud. The three-part course is available free and online to all newcomers who wish to participate, and it has subtitles available in French, Mandarin, Farsi, Arabic and Punjabi as well as English.
The program will be a part of the international student's orientation package at Toronto Metropolitan University (TMU).
Boost your Canadian financial literacy — and your confidence.