Canadians have grown exhausted by fraud, and many believe the problem is getting worse: Nearly half of adults say their information is more at risk now than it was before the pandemic.
That's according to a new Interac Corp. (Interac) survey. Based on a national online survey of 1,700 adult residents of Canada, conducted in February, the results make two things clear: First, Canadians are feeling worn down by the burden of fraud — perhaps more now than ever before. And second, they're still not sure what to do about the problem. This uncertainty brings the risk of identity theft and other serious consequences.
The survey also uncovered that even though Canadians seem to be taking steps to protect themselves from fraud, many are also engaging in risky digital behaviours which can expose personal data to identity fraud such as providing personal information through social media posts, gaming or entertainment apps, online marketplaces or through email that can be collected and used by fraudsters in scams.
Here are some of the highlights of what we learned.
Canadians are tired of fighting fraud attempts
With more than half (53 per cent) of respondents reporting they experience at least one fraud attempt per week, it's not surprising Canadians are reporting a sense of frustration with the problem.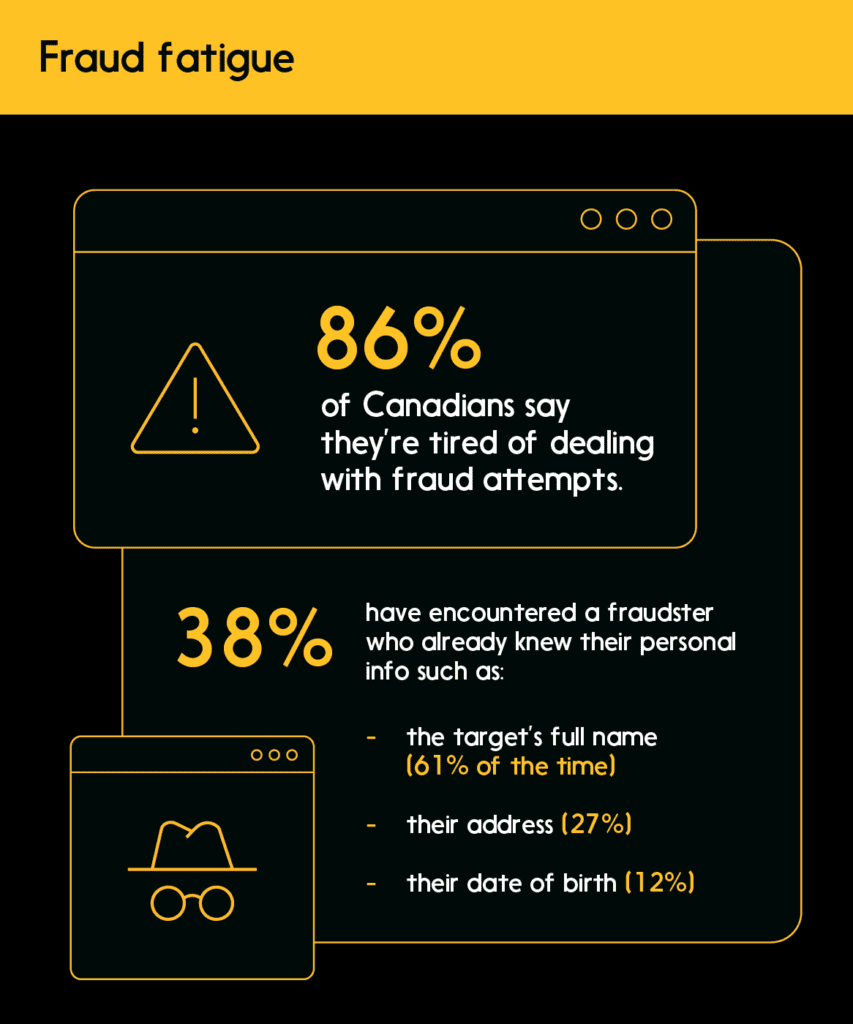 Canadians' data security habits don't protect against identity theft
Education can play a critical part in fraud prevention. But as Interac has reported in the past, Canadians aren't practising the safe data security habits that would thwart fraud attempts and keep them safe from identity theft. Most respondents acknowledge they don't really know how to protect their identity data.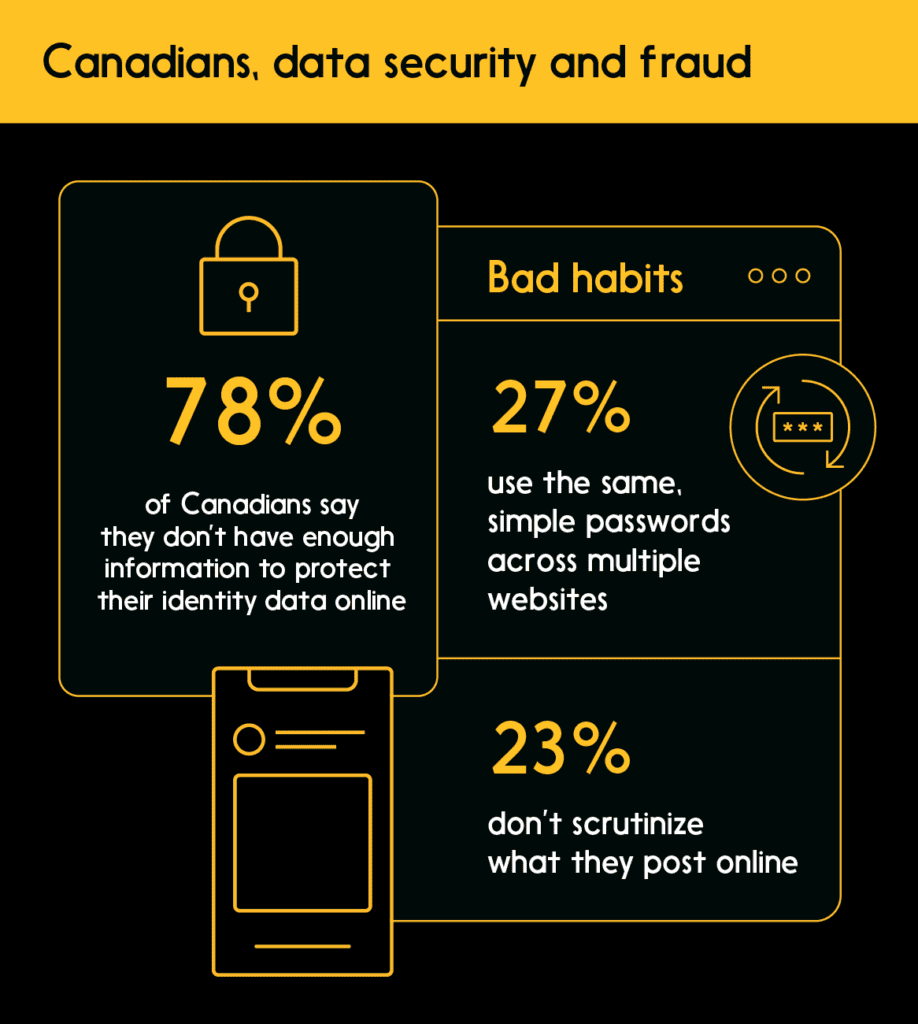 Empowering Canadians to join the fraud prevention fight
There are positive signs that Canadians will take steps to fight identity fraud and other scams — if they have the education and tools, and they're clear on what to do.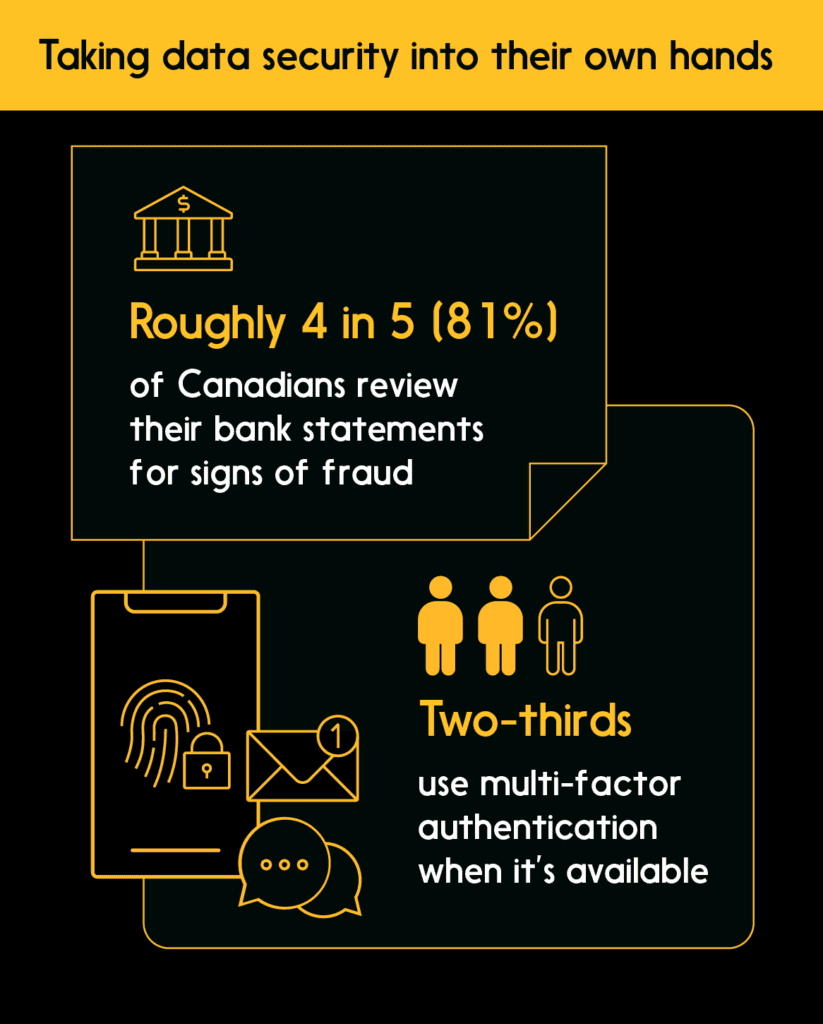 At Interac we believe if stakeholders empower Canadians to combat fraud, many of them will. We've created a Digital Check-up tool to help people assess their own data security practices. We advocate the "stop, scrutinize, speak up" approach to combating fraud in the workplace and at home. Learn more about our fraud prevention efforts here.