This article was originally published on May 14, 2020.
The COVID-19 pandemic has left many Canadians out of work. Those who are affected can apply for the Canadian Emergency Response Benefit (CERB) and the Canadian Emergency Student Benefit (CESB — which is now concluding).
The situation has created an opening for scam text messages, phishing scams and other cyber security threats, says the head of fraud prevention for Interac.
In addition to the economic disruption, Canadians are feeling anxious and isolated — and more technologically reliant than ever. This creates the perfect environment for fraudsters, says Rachel Jolicoeur, Director of Fraud Prevention & Partnerships at Interac.
If you're not mindful of your data security, she says, fraudsters could take advantage. For example, criminals will attempt email and text scams in the hopes of defrauding Canadians who are waiting for their CERB and CESB funds.
As a leader in fraud prevention awareness, Interac is sharing Scam Watch tips to help Canadians protect themselves. Watch the video and keep reading to learn how Canadians applying for the CERB and other COVID-19 relief benefits can protect themselves from text scams and other forms of digital fraud.
Security Tip #1: Beware of fraudulent texts and emails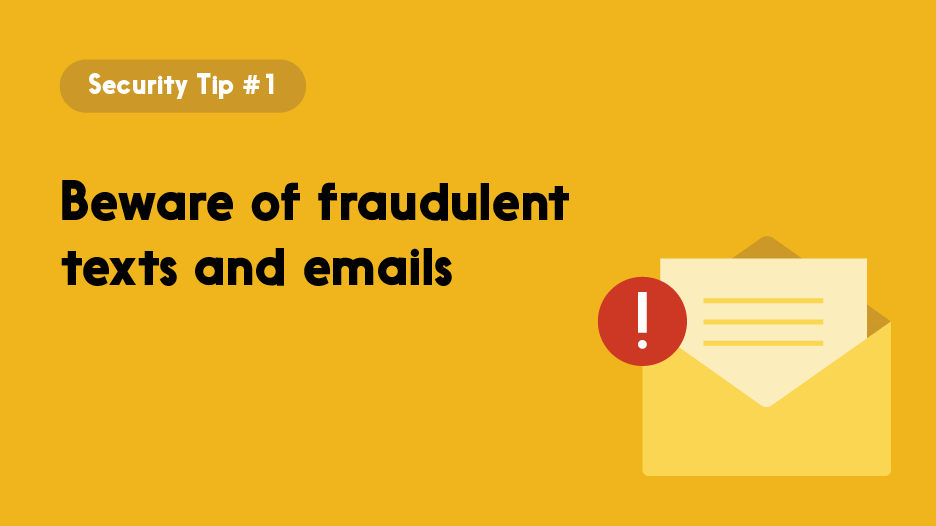 Fraudsters may send you a text or an email to click on links to receive your relief payment. These links are fraudulent and are trying to get you to provide personal or financial information — this is what's known as a "phishing scam."
Security Tip #2: Don't click on links asking you to deposit your CERB or CESB benefit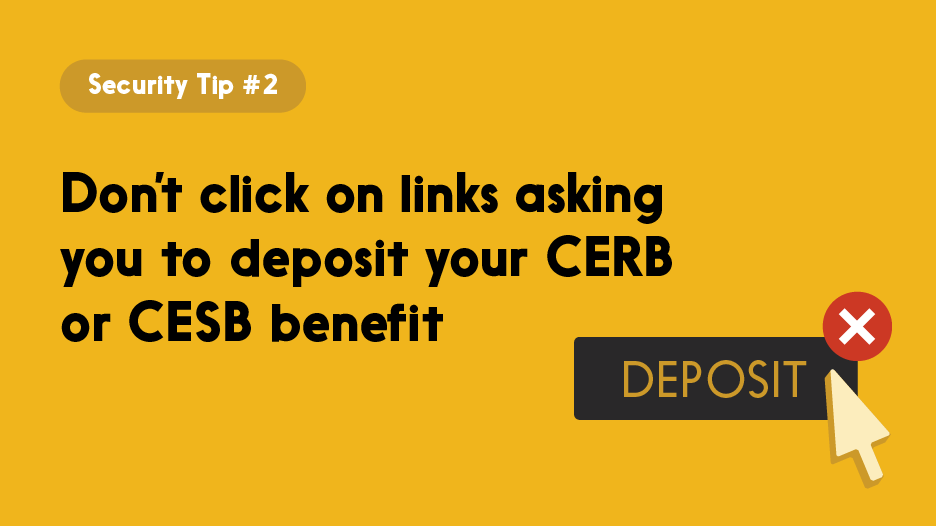 There are only two ways the Canadian government is disbursing CERB and CESB funds: by cheque, and by direct deposit, for those who have set up their deposit information with Canada Revenue Agency. Either way, there are no Interac e-Transfers involved.
Once again, don't fall victim to an email or text scam by clicking on the links you receive out of the blue.
Security Tip #3: Go to the government website to confirm receipt of your funds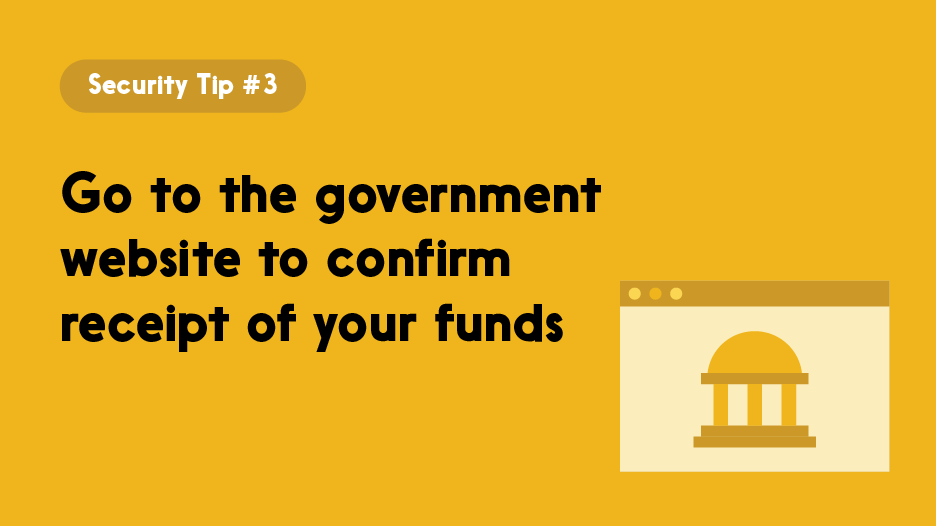 There are two portals through which to apply for COVID relief benefits: Service Canada and Canada Revenue Agency (CRA). This Government of Canada website explains how to determine which you should contact to apply. The period for applying to CESB concluded as of Aug. 29, while the federal government recently extended the maximum time for receiving CERB benefits from 24 to 28 weeks.
If you have applied and have questions about whether your funds are on the way, contact Service Canada or CRA.
As a general approach to cyber security, Interac advises everyone to stop, scrutinize and speak up when they encounter attempted text scams and other forms of digital fraud.
Remember that it never hurts to be careful and vigilant. You are the first line of defence.
For more resources on protecting yourself from COVID-19 related scams click here.