Meet Marielle Altenor, a Haitian-Canadian supermom of three and content creator extraordinaire.
Marielle is the creator behind the blog Lady Marielle, a one-stop shop for all things life and family. She covers everything from first-time home ownership to parenting, food, travel and shopping.
Marielle has built a dedicated following, along with plenty of influencer partnerships. That's largely because her blog inspires readers with genuine advice, a good dose of humour, and truly great food recipes. She delivers a level of insight and care that only a mom can. We caught up with Marielle to find out how a busy mom turned content creation into a successful business.
When you do what you love, the content writes itself
Creating content is a way to connect with others. For Marielle, it's about sharing her perspective on topics that are truly meaningful to her. Lady Marielle is both practical and inspiring, covering home and financial tips, interior design, family matters, lifestyle, travel, blogging, and food – good food. Marielle focuses her recipes on simplicity, taste, and finances. Check out her creamy chicken pasta with bacon or spicy red lentil and quinoa soup recipes – easy and simple for any occasion. Fun tip from Marielle: Pasta can be expensive, so buy in bulk!
When Marielle started blogging, she didn't have a content plan, strategy, or even budget. For her, those details came later. In fact, her one rule is to only write about things she loves. "Find two or three things that make you happy, it's easier to create content based on that. It's hard to get bored when you share things that bring you joy." As a result, Marielle's blog now has a section dedicated to helping other content creators – it's filled with life lessons, tips, and her own professional experiences.
As a working mom, Marielle's savvy insights have helped her create an authentic connection with a growing readership. Writing about her passions has also helped get her noticed by like-minded companies. She knew she was onto something life-changing when she found herself at her first big blogger event in 2017: a toy doll photo shoot with her kids.
It pays to be genuine
It turns out that genuine connections and relevant content make for good business. When Marielle asked her audiences what brought them to her on Instagram, the response was heartwarming. It was her authentic self and genuine topic discussions that sparked a strong connection with her readers and followers.
Parents are Marielle's primary audience and finance topics are especially popular. Every mom and dad wants to know what to spend their money on and how to save for the future. That's why Marielle's content aims to help parents manage their spending around everyday things. Whether she is writing about food, clothing, trips, or professional blogging, she loves providing her community tips on how to do more with less.
For example, she shares budget-friendly recipes that are fast, simple and tasty and only require a few ingredients – making them easy and accessible to recreate.
The balance between creativity and control
As a content creator and mom, financial challenges come with the territory. Being a content creator is fluid and so Marielle's income typically ebbs and flows with seasons and projects.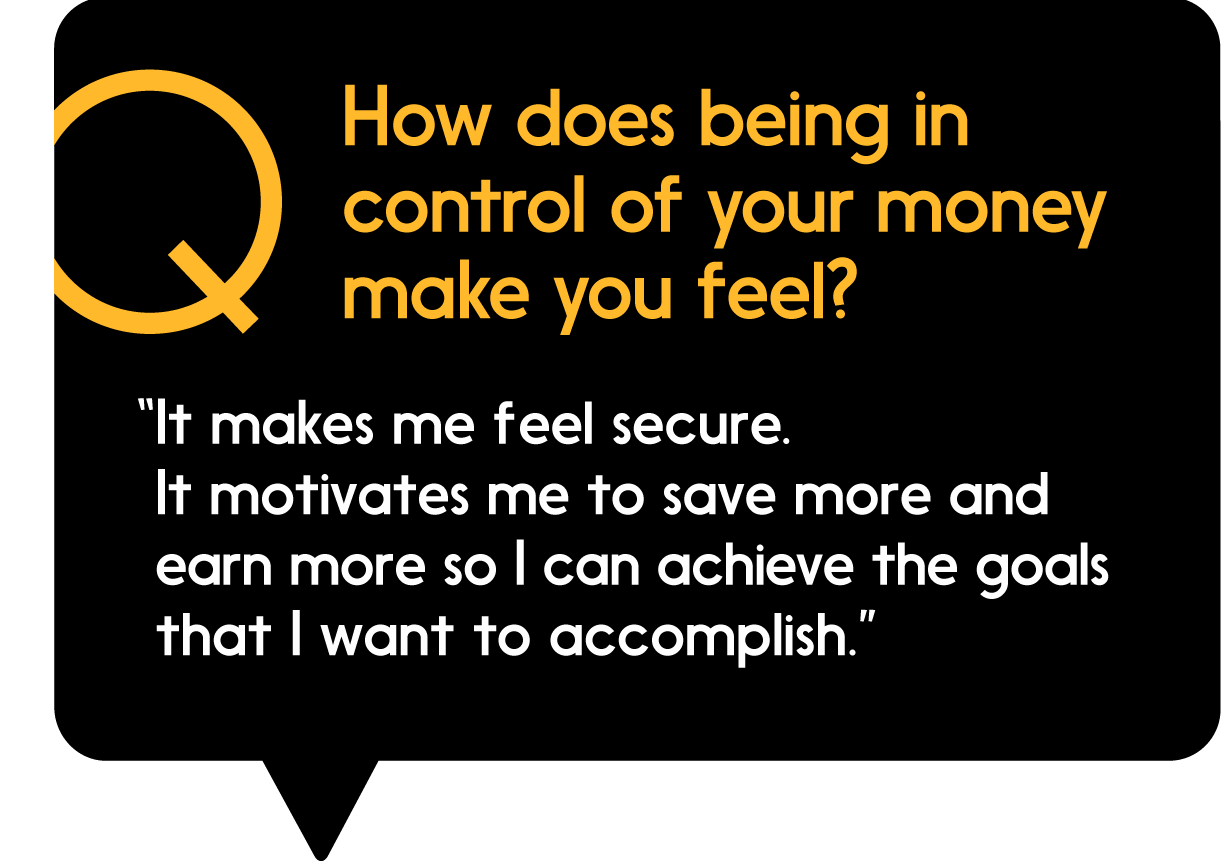 That's why Marielle stresses the importance of working to stay in control of your money. For her, keeping track of personal spending and work expenses like props and ingredients is key, and she shares those tips with her readers and followers. "Interac Debit is the main tool that I use to spend my money. It's easy to track spending and see it right away. I can't spend more than I have."
From paying bills to processing invoices – staying on top of her money is important. Marielle also likes to simplify how she gets paid. "When I work with a brand or small business, I usually ask for direct deposit or get paid through the Interac e-Transfer service."
A world of possibilities
Marielle's journey as a content creator has been fascinating but not without challenges. At the start, she had to actively research and reach out to brands she wanted to work with. "The most rewarding part of being a content creator are the connections."
Marielle wraps up with one final life lesson: don't be afraid to face your fears. Making the most out of life often means getting outside of your comfort zone. "The beginning of the journey may not be glamourous. But the lessons are life-changing."