As Generation Z (Gen Z) enters the workforce and begins to grapple with financial firsts like paying for groceries and renting an apartment, a recent survey commissioned by Interac shows that what should be a time of excitement for the young generation is mired by stress, anxiety, and an overall lack of control. Thankfully, through partnerships and a cache of digital solutions tailored for the needs of everyday Canadians, Interac has a number of tips and tricks to help combat these negative feelings.
Needing to take charge of their finances
The recent findings show that Gen Zs were more likely than any other generation to say they feel stressed (42 per cent), anxious (37 per cent), and overwhelmed (31 per cent) when they think about their financial situation, and are the least confident when thinking about their finances (7 per cent).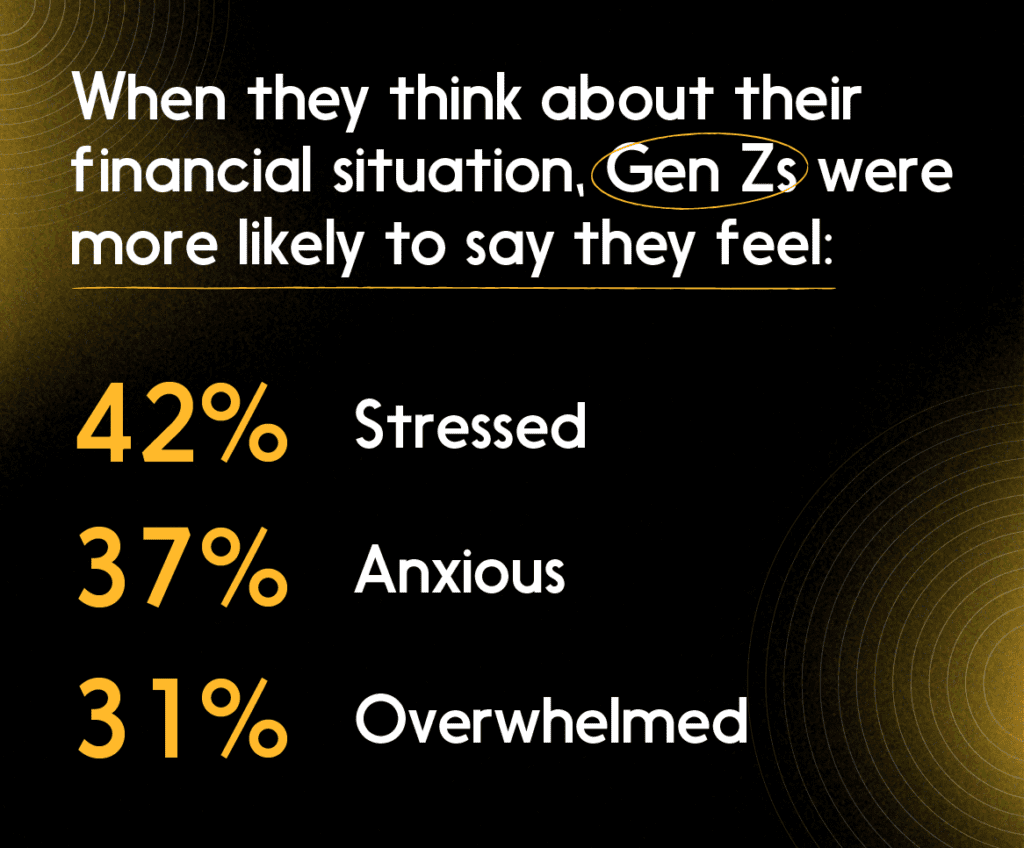 And those negative feelings are impacting their spending habits and impeding their ability to take charge of their money.
Grocery shopping is a current example of how Canadians appear to be consciously shifting their spending behaviours. According to Interac Debit transaction data, there's been a year over year increase in the number of transactions at grocery stores and supermarkets, coupled with a decline in transaction value at these outlets. This suggests that customers are splitting their weekly grocery shop (transacting more, but with a smaller basket size) to accommodate for their changing financial situations. Meanwhile, discount stores are experiencing more of a growth in transactions than grocery stores, suggesting that Canadians are shifting where and how they spend in order to stretch their budget.
Seeking emotional support
In the face of this financial uncertainty, research found that more than half of Gen Z (51 per cent) wish they had more information about budgeting. But regaining confidence and taking charge of your finances is more than just practical money tips. There's a particular need, especially among Gen Z, to reconnect with money on an emotional level. And while older Canadians tend to stick with traditional sources such as banks or financial advisors for advice, Gen Z (37 per cent) are more likely than any other generation to look for advice regarding the emotional aspects of managing money.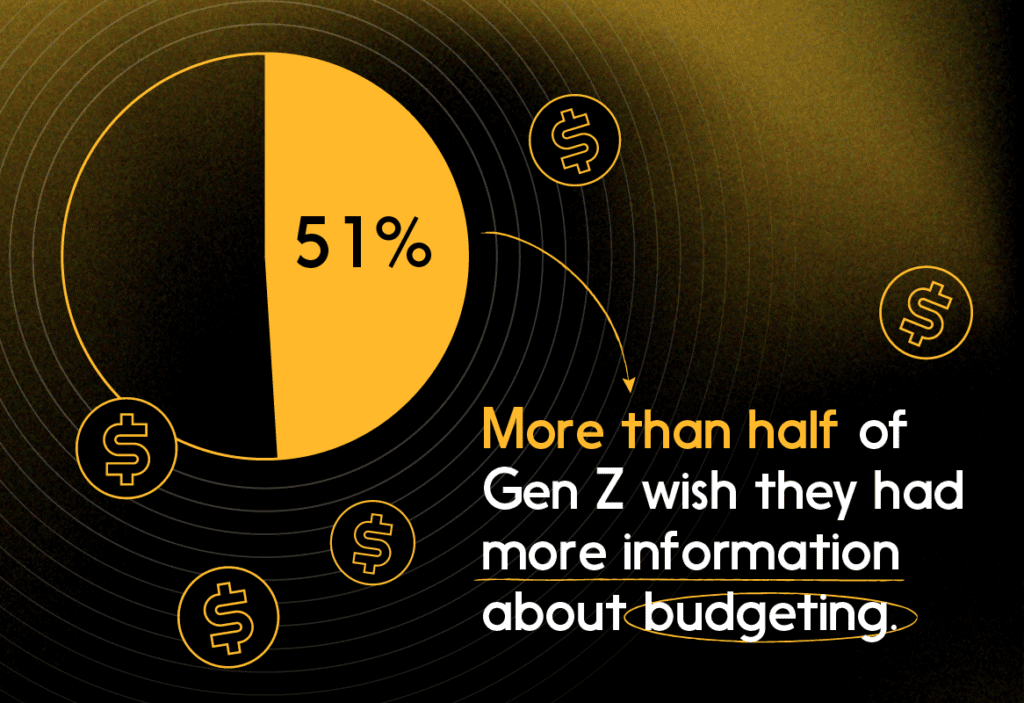 That's why, through our long-standing partnership with Conscious Economics, there is support available to meet Gen Z's unique financial and emotional needs and help create a stronger, more personal connection to money.
"There are all these different questions that we have to navigate when it comes to money and finances. But a mindful approach can give us the opportunity to take a step back to ensure that the financial decisions we make can clearly align with our personal values" says Conscious Economics' in-house Financial Therapist Aseel El-Baba. "This is how we start making money a personal thing – instead of continuing this distant relationship that most people grow up with."
In addition to Mindfulness & Money, the free educational video resource, Conscious Economics and Interac have continued their partnership to share additional ways for this generation to better navigate the emotional side for their financial firsts, rooted in the concepts of mindfulness, inner healing, and financial therapy.
Taking back financial control
In addition to a solid emotional foundation based on mindfulness, it's important for this generation of consumers to have a strong toolkit of good financial practices. These practices can go a long way towards helping to transform small habits into big changes for those looking to spend in a more meaningful way, overcome emotional obstacles towards money, and take charge of their finances.
Staying in charge with Interac Debit
Often financial anxiety is caused by the expenses that are either outside of our control or surprising ones such as the "set-it-and-forget-it" subscription services or Buy Now Pay Later items. By making Interac Debit the default payment method of physical and mobile wallets to pay for everyday purchases, Canadians can keep better track of the comings and goings of their own money and lower the risk of forgotten charges by paying in real-time.
Research has even revealed that Gen Z is using Interac Debit for just that. As a self-proclaimed debit-first generation, they are more likely (70 per cent) to frequently use debit – with 46 per cent saying they feel more in control of their spending when using it and half (50 per cent) saying it's easier to track their spending when using it.
Moving money with Interac e-Transfer
While Interac Debit helps keep track of life's everyday purchases, Interac e-Transfer is there to help with recurring or shared purchases that can come up. Using Interac e-Transfer for rent payments, for example, can ensure that the money is sent directly from the sender's account to the landlord with no delays or outside interference, letting the user see how much they have available to spend as opposed to waiting for the landlord to cash a cheque. Making use of Interac e-Transfer Request Money can even help Canadians split the rent with roommates or share costs on streaming services with friends.
It's also an incredibly convenient way to split the costs of experiences with friends and loved ones. In fact, nearly eight in ten (78 per cent) of Gen Z say Interac e-Transfer is the simplest way for them to split costs and 63 per cent of Gen-Z agree that splitting the cost of experiences with friends and/or family allows them to get more out of life on a budget.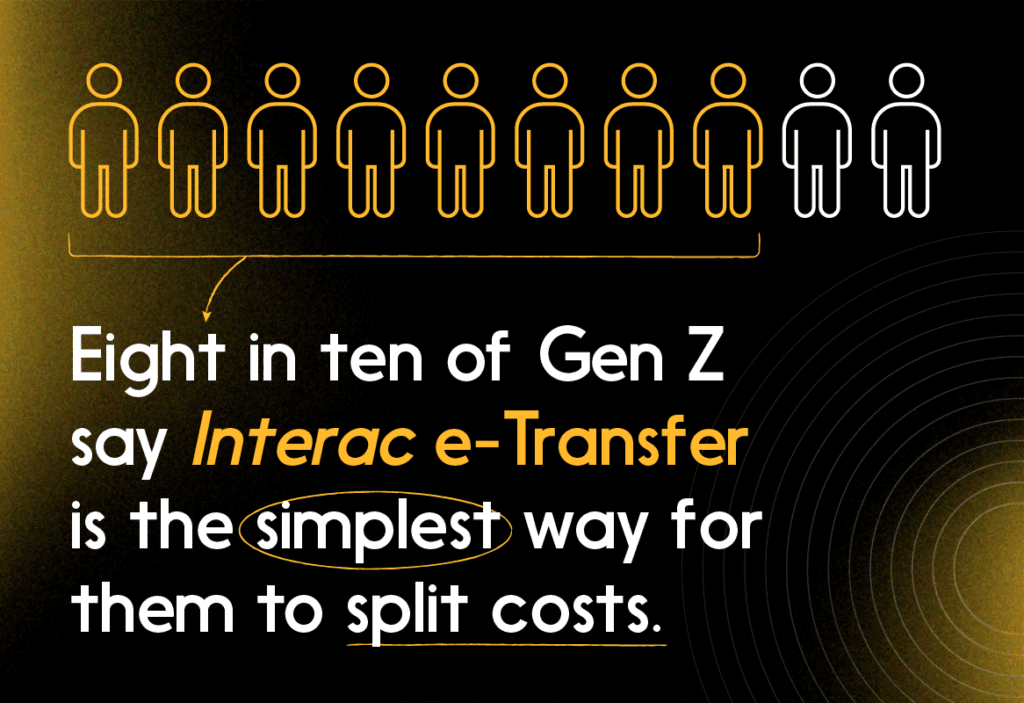 This can go a long way in overcoming feelings of being financially overextended or stressed. When Canadians feel in control of their spending, they're able to focus on what adds value to their lives and set themselves up for future financial success.
Control is never out of reach
Overcoming financial anxiety can be a tricky and complex subject. And as Canada's younger generations are beginning to face these anxieties firsthand, it's important to know that moving past these obstacles to take charge of their finances is a work in progress that requires good practices, adaptation to circumstances, and tools, both financial and emotional, to help along the way.
Learn more about what Interac is doing to set Gen Z up for financial confidence and success