People who haven't visited Hamilton in a few years should take another look, says local business owner Angela DeMontigny.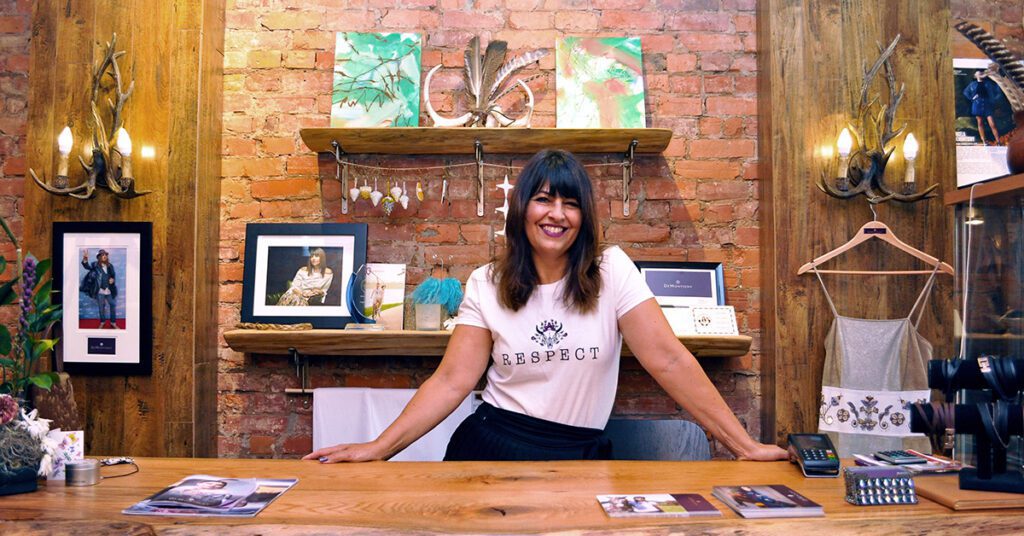 Her shop, DeMontigny Boutique & Gallery, is located on the Ontario city's James Street North. The neighbourhood has rebounded in recent years, largely on the strength of creative initiatives and businesses like hers. Hip restaurants and coffee shops share city blocks with art galleries, and older businesses that have been serving the strip for decades. And one September weekend each year, the massive Art Crawl fills the street with an all-night crowd.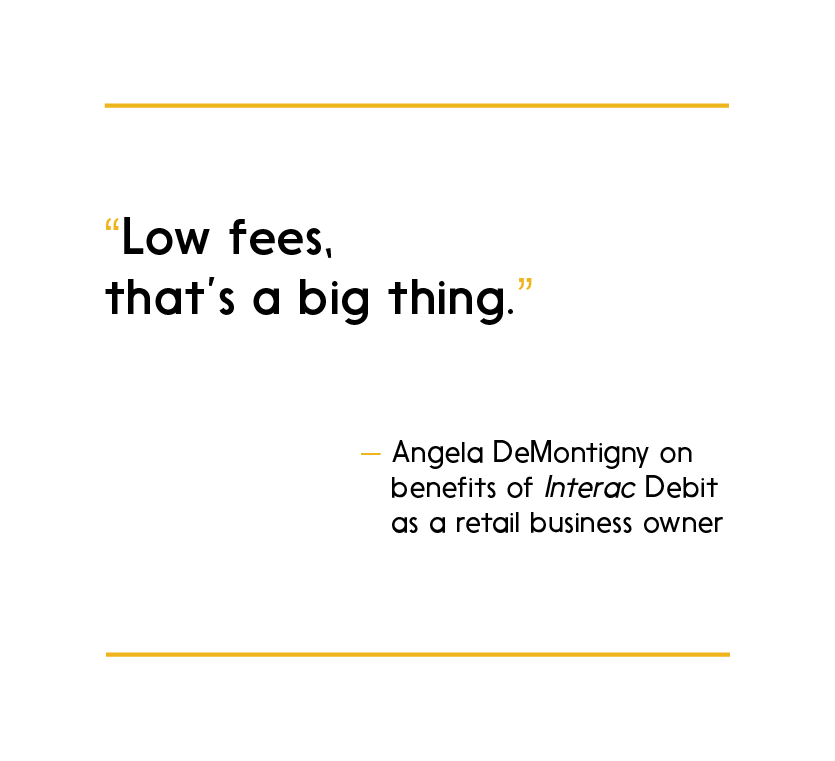 October is Small Business Month, and to celebrate the many ways in which independent merchants build their local communities, Interac and the Canadian Federation of Independent Business (CFIB) have partnered to shine a spotlight on two business owners in the fashion retail industry: DeMontigny in Hamilton, Ont., and Evelyne Shannon Drouin in Montreal. Both women have not only created unique opportunities for shoppers in their cities, they also embody how small businesses contribute to the social and economic well-being of the communities they serve.
Without small businesses, Canadians simply wouldn't have vibrant shopping districts holding together the fabric of their towns and cities. "And there would be no creative economy without small business," says DeMontigny, whose shop is just one of many in the neighbourhood that sells art and other one-of-a-kind items.
DeMontigny's background is Cree and Métis, and her shop features art, jewelry, accessories and other items made by Indigenous people – it's a service that she says didn't exist in Hamilton until she provided it. "There was a huge void."
Over in Montreal, many of the garments at Evelyne Boutique are also locally and sustainably made, but Drouin isn't a fashion designer. She started in the fashion business as an agent, and she still represents more than a dozen labels. That's the impetus behind Evelyne Boutique: She started the shop so that she would have a place to showcase and sell all of her clients' wares under one roof.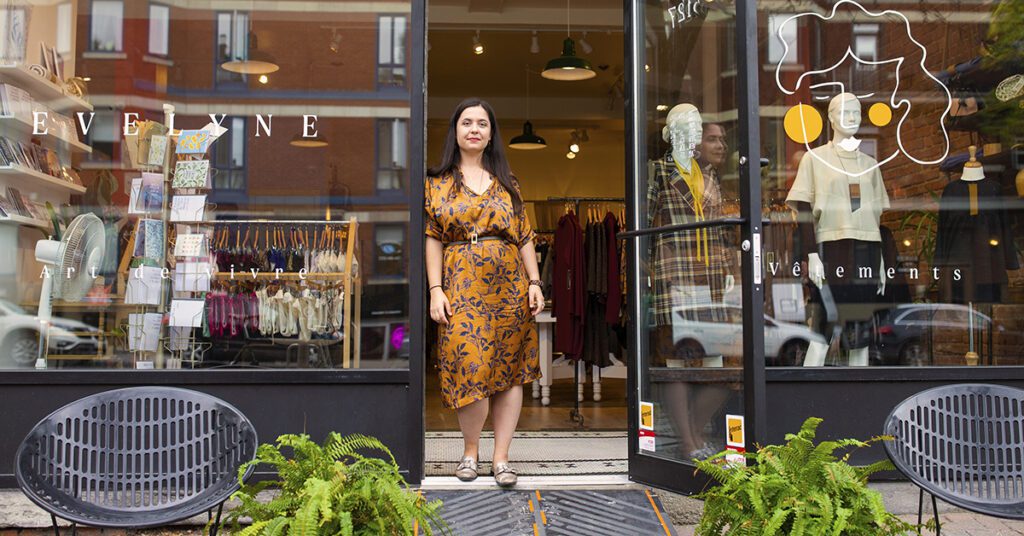 Drouin established Evelyne Boutique in the neighbourhood of Notre-Dame-de-Grâce (which Montrealers know as "NDG"). She also lives in the area, and she noticed it could use a shop selling clothing that's ethically and locally made. "When I first arrived in Montreal, I settled down in this neighborhood," she says, "and I think there was some community spirit, but there was no availability of local sustainable products or anything like that."
Today, Evelyne Boutique's economic impact goes well beyond NDG: The more wares Drouin sells, the more she helps the economy of her city. Montreal is the third-largest manufacturing centre for clothing in North America, and the sector supports 28,000 local jobs.[1] Drouin participates in the madeinmontreal.org initiative, which tells consumers where they can find locally made wares.

Drouin creates jobs directly at her own shop as well. Recently she has partnered with a local agency that offers jobs to newcomers at local businesses where they'll get to practise their language skills.
DeMontigny, for her part, passes on her knowledge as a fashion designer and retailer to a new generation through internships ("This is a place where I teach as well as do business"). She also serves on the planning committee for Glamour in the Hammer, an annual fashion show fundraiser for The Good Shepherd, a local shelter and social-service provider.
"It's a huge group effort and we love working on it," DeMontigny says. And anything that helps small-business owners come together as a community helps Hamilton – or any Canadian city – forge a strong local economy.
Small-business owners and Interac

Like many retailers, Drouin and DeMontigny are quick to praise the benefits of Interac Debit. It's the most convenient and least costly payment method from the business's point of view, which many shop owners recognize and appreciate. "Low fees, that's a big thing," DeMontigny says.
Both DeMontigny and Drouin have adopted Interac e-Transfer to send, receive and request money from suppliers and other clients, due to its convenience, security and affordability. "I use Interac e-Transfer with suppliers all the time," DeMontigny says.
Says Drouin: "The amazing thing about Interac e-Transfer is that it allows me receive payments from clients, and to send them to suppliers and providers, at a low price. It makes transactions – and my life as an entrepreneur – easier."