Step into Dogfather & Co. on a Saturday or Sunday afternoon and watch as the fur literally flies. Pampered pups frolic and bark underfoot, and others jump for joy to be reunited with their owners after their grooming appointments are done. Curious customers browse for delicious dog chow and charming chew toys, not to mention the latest in hilarious pet T-shirts.  
It can get a bit chaotic, says Kristina Rapson, but that's to be expected when you run a pet shop in town – two of them, actually, now that Dogfather has grown to a pair of locations.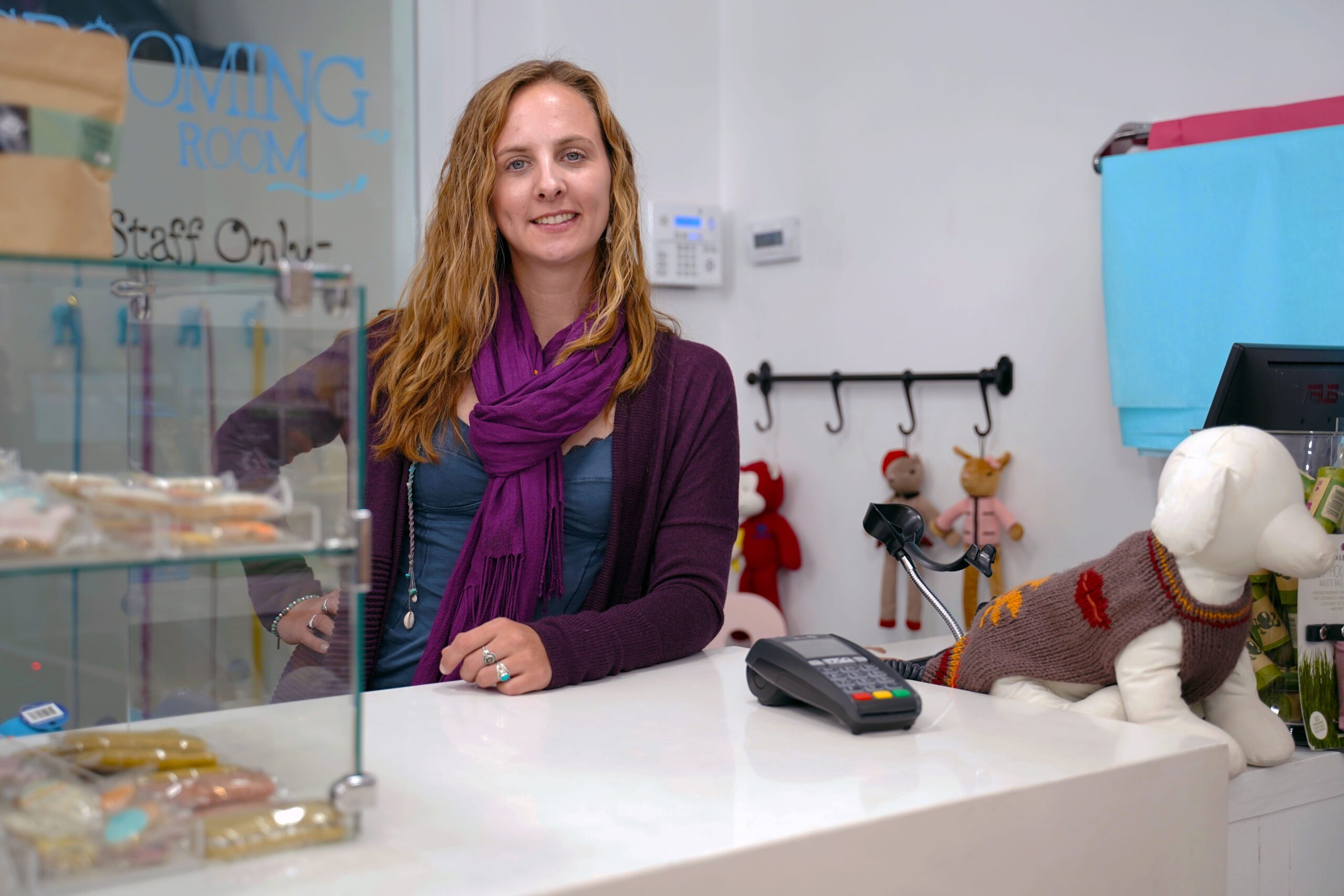 Rapson is director of operations for Dogfather, which she describes as "upscale pet boutique" catering to the apparel, toy and dietary needs of pampered pooches and cats in midtown Toronto.   
Humans receive special care at Dogfather, too. Rapson says Dogfather's staff engage in a real, one-on-one conversation with customers from the minute they walk through the door until they're ready to leave with a purchase (and/or freshly groomed pet) under their arm. 
"It's really important to have a conversation with the customer when they're shopping, because a lot of people may not even know what they're coming in for," Rapson says. "We try to make that easier for them by asking them the right questions about their pet's personality, and what they like and what they don't like, and that way we can find them the right products." 
Dogfather started with a tiny shop in the neighbourhood of Rosedale back in 2001. It became a hit with local pet owners, largely by offering cheekier and more charming wares than the typical pet store. Eventually, like a fast-growing puppy, the business got too big for its original doghouse.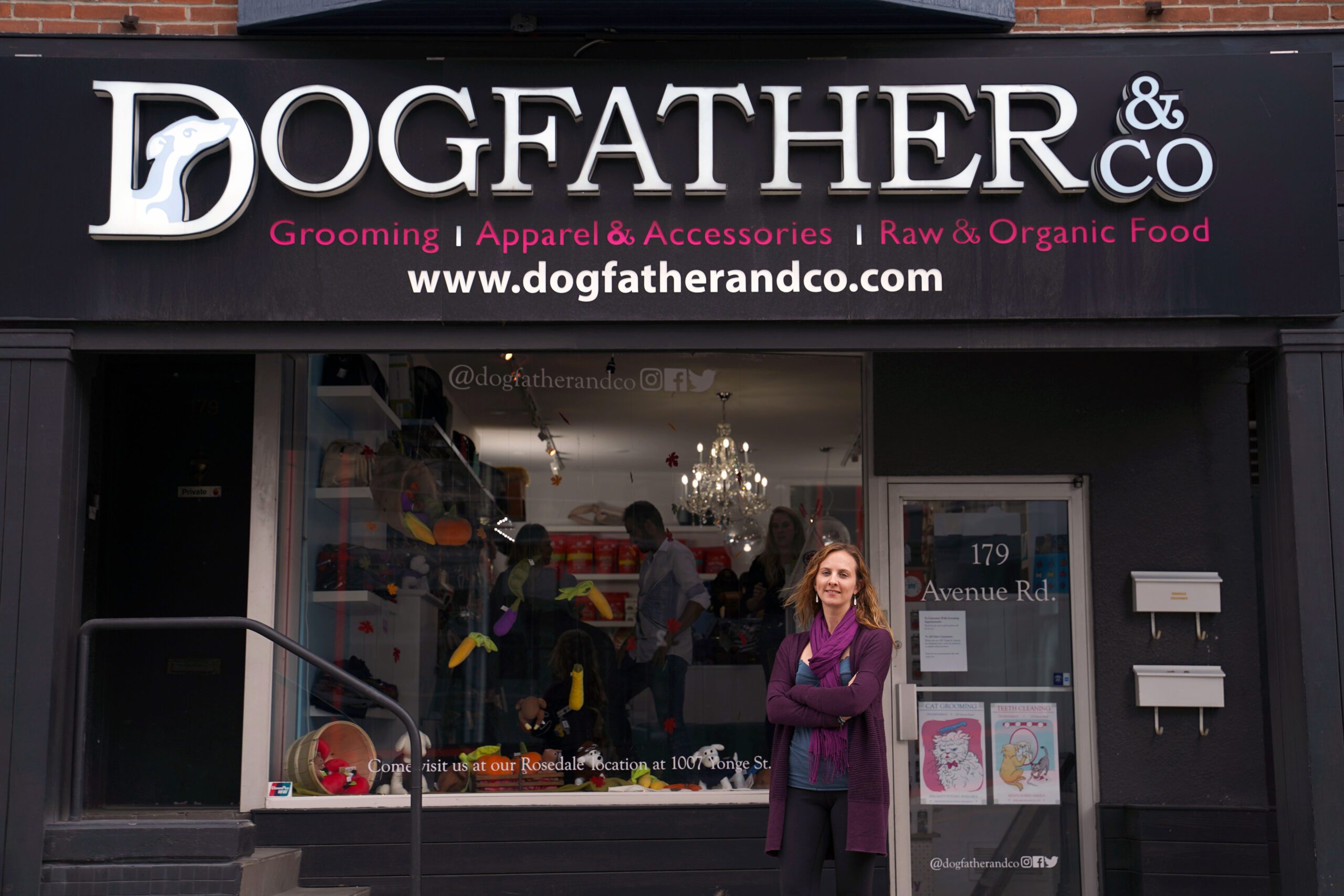 To keep up with demand, Dogfather opened a second, larger store a few blocks away in the Yorkville area last year. "We needed two locations," Rapson says, "because our first location started getting so busy that we physically couldn't handle the amount of customers coming into the space." 
Rapson says Dogfather was an early adopter of Interac Debit contactless payments, around the time of the products' debut in 2010. The business realized the benefits almost immediately. "We've had Interac Debit contactless payments at the store for many years now – actually, before a lot of other stores had it, to the point where our customers didn't even know what it was."  
Before long, it became clear that Interac Debit contactless payments was helping Dogfather manage its growing clientele – human and otherwise – within the confined quarters of the original store. It's an effective crowd-control tool, Rapson says, especially on weekends. "Interac Debit contactless payments really helps us check customers out faster when it's crowded, because tapping their card or device allows them to not have to put in their PIN."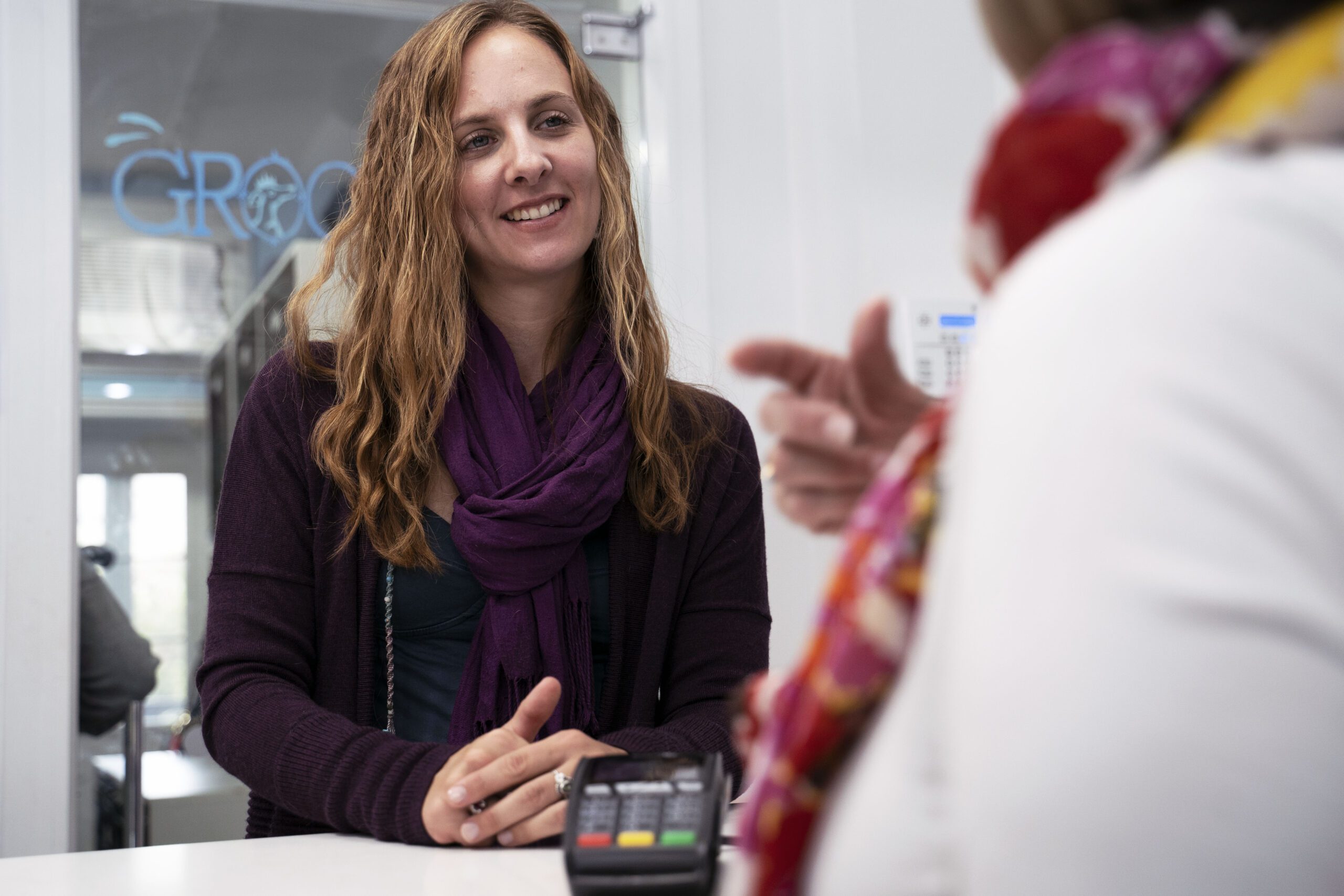 Rapson's favourite thing about Interac Debit contactless payments? It helps Dogfather deliver on its commitment to personalized customer service. Interac Debit contactless payments enables people to pay by debit without having to think about entering their PIN. That allows Dogfather's staff to keep talking with customers – about pet nutrition or favourite dog parks, or whatever the subject may be – all the way through to the conclusion of the payment transaction. "Interac Debit contactless payments helps us keep the conversation going," Rapson says. 
There are other benefits that anyone would appreciate if they've run a small business, especially in retail. Over the years, Interac Debit contactless payments has become so popular with customers, Rapson says, that "we have days at Dogfather where we do zero cash transactions."
"It makes our life so much easier not to have cash transactions," she says, "because we don't have to run to the bank as frequently and do deposits." 
And as anyone who runs a small business knows, debit transactions are "good funds": Managers and owners can look at their debit transaction balance at the end of the day and know that it won't be chipped away by chargebacks. "It's really great that we don't have to deal with chargebacks with Interac Debit contactless payments," Rapson says. "It just makes everything less stressful. We don't have to worry about having to deal with paperwork, and in the long run everything runs more smoothly."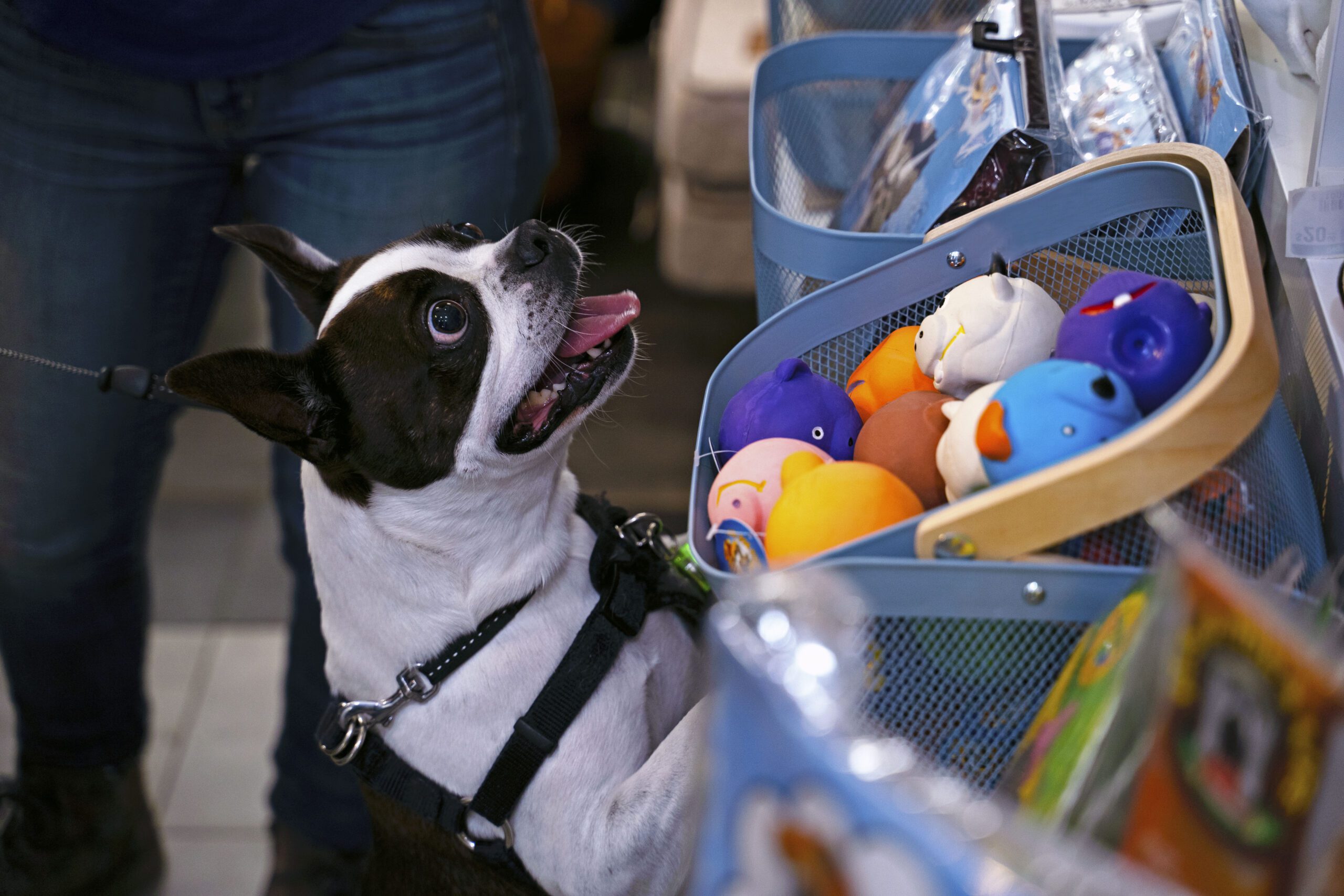 It's impossible for things to go perfectly smoothly when you're running a pet boutique. The critters may be cute, but they can be rambunctious – and messy.   
"At Dogfather, we have puppy accidents daily," Rapson says. "But at least using Interac Debit contactless payments has been hassle-free."