A lineup at a food truck can mean one of two things, according to Aleem Syed: Either the food is delicious, or the service is slow.
When you see a hungry lineup of people gathered in front of Syed's truck, The Holy Grill, he says it's because people love his food. Syed says it can't be slow service, because he uses every trick at his disposal — from ingredient preparation to payment systems — to ensure The Holy Grill is a well-oiled machine for turning out burgers, fried chicken, poutine and other delectables.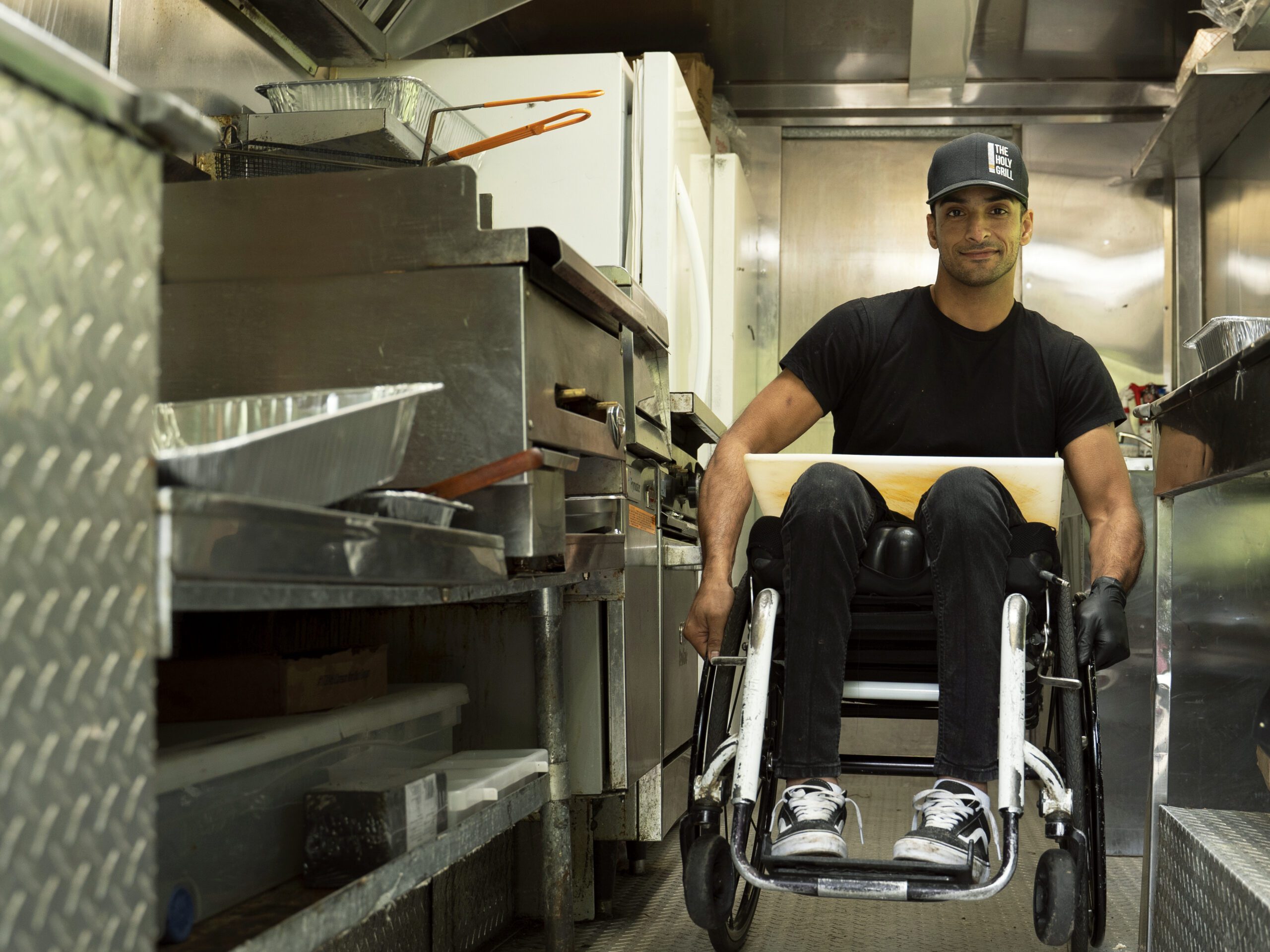 The truck was also built to accommodate Syed's wheelchair. In 2008, when he was 27, Syed was shot during a mugging attack. Since then, he's been paralyzed from the waist down. The Holy Grill sports an extra-wide centre lane so he can move easily through the interior, plus a back ramp, and fixtures that are placed at a convenient height for prep and cooking. As far as Syed knows, this is Canada's first accessible food truck.
"Our busy days are really hectic. Everything's just go, go, go. It's really important to me to keep my lineups moving," Syed says. "A food truck is not a restaurant. It's a restaurant on wheels. So, we can only operate so fast. But the quicker we can move customers, the more money we make."
Syed has learned that coping with all the hustle and bustle comes down to two important principles: Number One, if you're in a business where turnover is important, then build speed into everything you do. Number Two, keep your operation simple.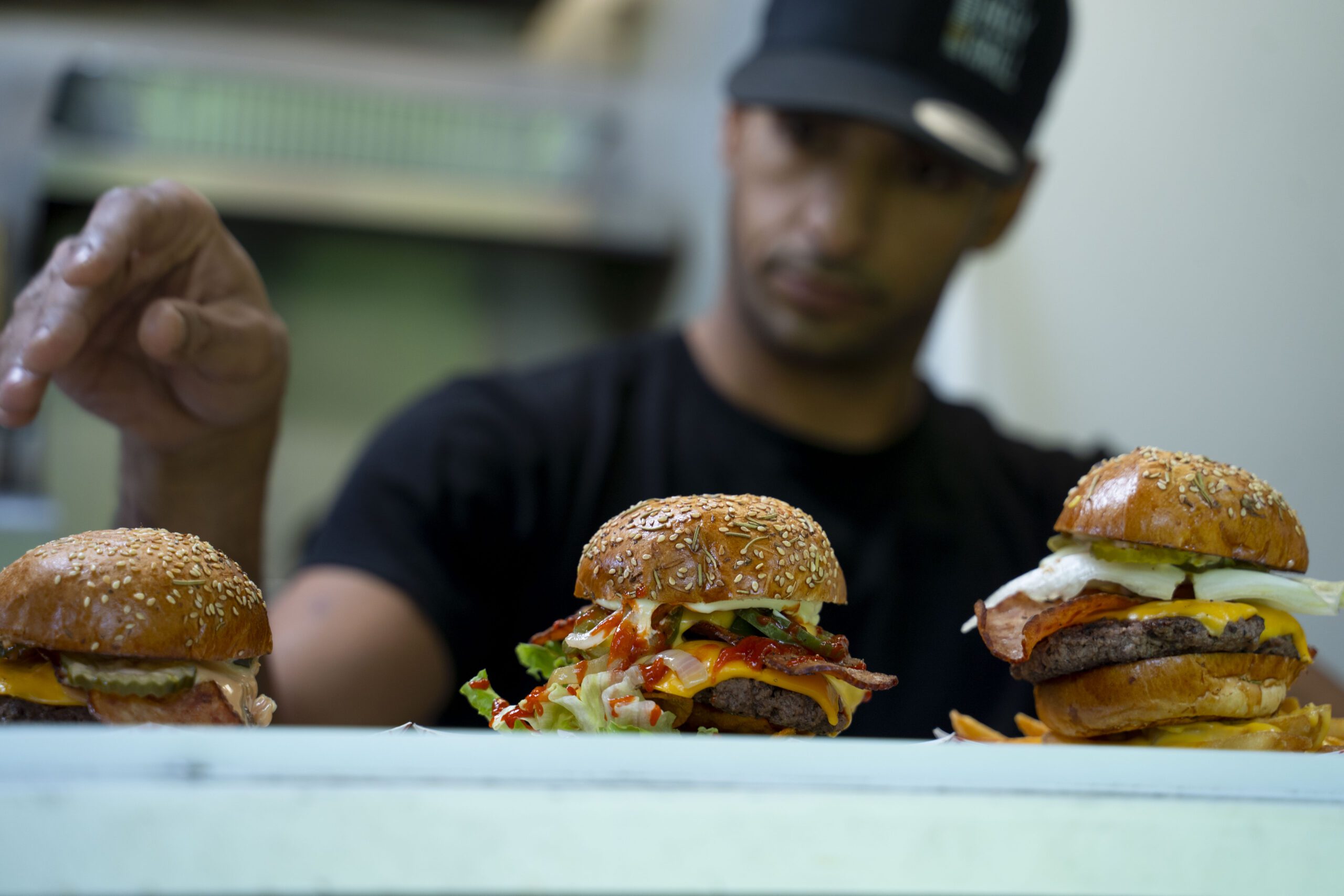 To help offer the fastest service possible, The Holy Grill is equipped with Interac Debit contactless payments. "It's seamless and it's convenient for customers," Syed says.
"We have to do a certain turnover rate, and having Interac Debit contactless payments helps out a lot. It makes the line move faster, because when people don't have cash, all they have to do is use their card or device."
Inside the truck, Syed takes pride in maintaining a well-organized environment. By streamlining processes wherever possible, The Holy Grill can serve up a burger a minute – fast enough to keep those hungry patrons from getting impatient.
"As long as you have a good handle on the grill, and you're able to manoeuvre around quickly, you should be able to produce 50 to 60 burgers an hour," says the proud owner. "No problems."
Keeping things simple, Syed says, is the other secret to The Holy Grill's success.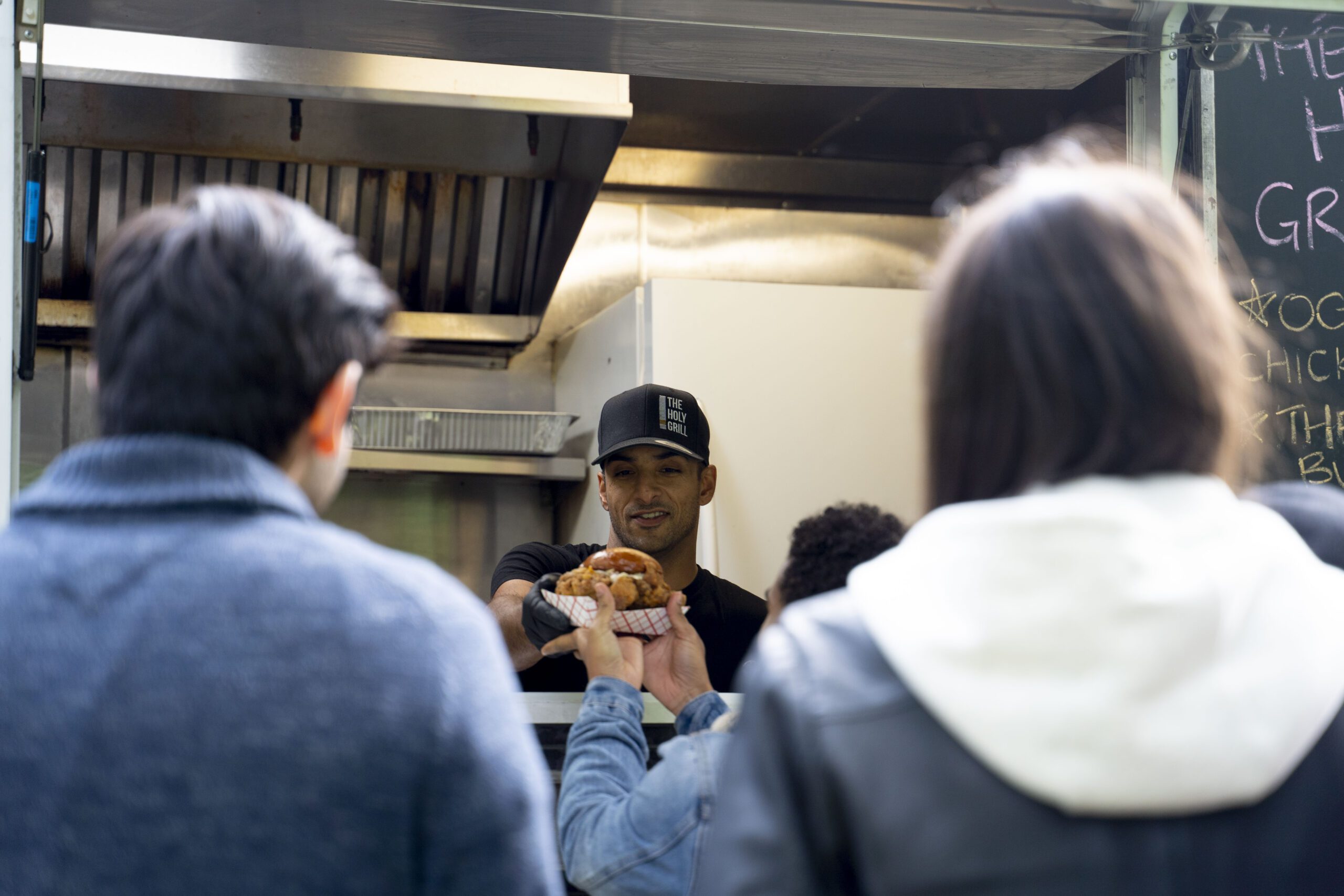 Avoiding cash transactions, for example, helps take some of the complexity out of running the business itself. "If I don't have to deal with cash, it's a lot easier on my life. With Interac Debit contactless payments, everybody just pays and goes, and at the end of the day I get to see my sales," Syed says.
By encouraging customers to use debit payments, Syed can focus on the truly important things, like how great the food tastes. Syed takes the straightforward, back-to-basics approach there, too.
"I think the most important quality of our burgers is their simplicity," Syed says. "The ingredients on the Holy Burger are our bun, lettuce, onions, pickles, cheese, and a special Holy sauce. That's it. Less is more."