In the last two years there has been a tremendous emphasis on supporting your local small businesses. They were the ones disproportionately affected by closures and other pandemic incidentals. In fact, 75 per cent of Canadians said the pandemic has made shopping and supporting businesses in their communities more important.
Small businesses are integral to Canada's economy. Ninety-eight per cent of Canadian businesses are classified as "small businesses," and they employ over 10 million people – almost two-thirds of the total labour force. Equipping small businesses with the tools they need to succeed is not only one of my personal passions, but it also helps keep our economy stable.
Trends in small business payments
On October 24, 2022, Square, Interac and Calgary Sports and Entertainment Corporation (CSEC) hosted the Calgary Small Business Summit as part of our program to help boost local business in Calgary. Here, small business owners came together to network, learn, and be inspired by Calgary business leaders.
I joined the "Futureproof your business like a pro" panel with Jeremy Ho, co-founder of Monogram Coffee and David Nagy, co-founder of Live Out There. We shared tips on overcoming the many challenges small businesses face every day, whether labour, technology or payments.
Staying up to date on payment trends and Canadians' expectations is the first step in establishing a consistent and streamlined user experience. Here are resources you can use when planning for the next phase in your small business journey:
Helping Canadians support local
While we work to provide small businesses owners the tools they need to grow, we also create opportunities for Canadians to support local.
Through our work with Square and CSEC and the #YYCSpotlight Business Giveaway, 14 small businesses won $1,000 sent through Interac e-Transfer, Square resources, and in-stadium advertising across McMahon Stadium and the Saddledome.
This not only helped the winners invest in the growth of their businesses, it helped deepen the relationship between Calgarians and their favourite local businesses (fans who nominated small businesses also won prizes!).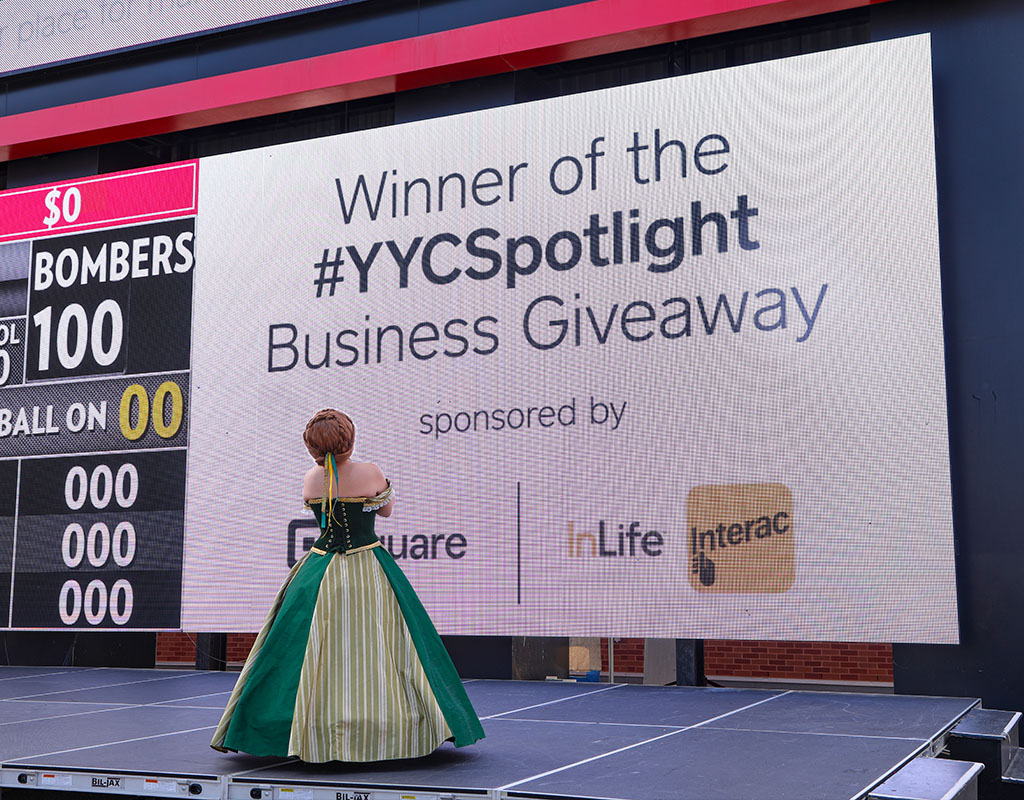 In its second year, the Metro Retro Drive In, presented by Interac, encourages communities to come together to experience diverse artists and support local small businesses. The InLife Marketplace hosts a variety of locally sourced vendors, including Black Oak Boutique.