To say life is busy is an understatement. From the moment we wake until the second our head hits the pillow at night, our days can be a real juggling act.
Many of us are balancing work priorities and supporting the people around us, all while keeping an eye on our spending — whether it's through our mobile wallet, digital transactions or contactless payments. Circumstances outside our power can have us constantly questioning what we want in life. So, how do we manage our finances so we can live with more freedom, more control, and greater well-being?
One way is by managing our personal budgets. Read on as we highlight how paying with Interac Debit through digital wallets (all day long) gives you more control by helping take the stress out of managing money. By using your own money, Interac Debit can help make the whole process that much simpler.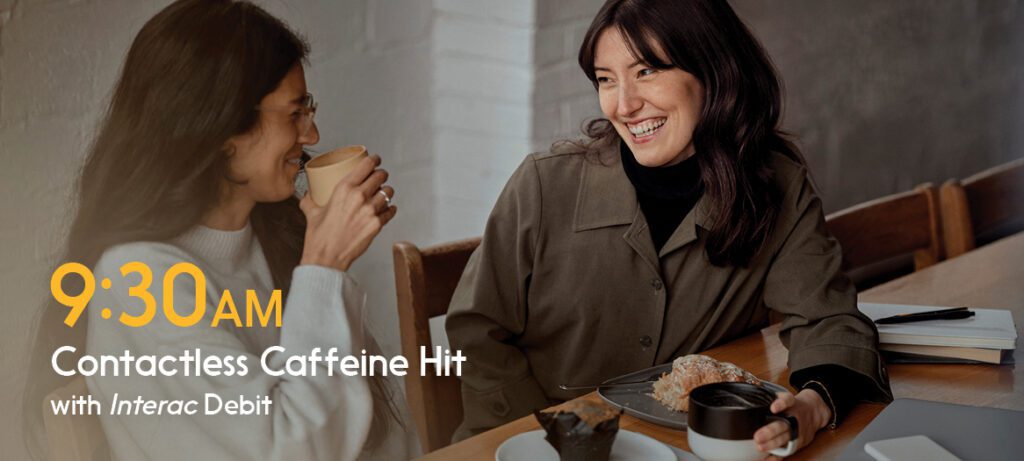 For many of us, our productivity starts with grabbing a morning latte at a local café. (Side note: Shopify's Future of Commerce report found that more than two-thirds of Canadians prefer to support local, independent businesses.)
By paying using contactless Interac Debit, you can quickly pass through the checkout, support a local business, and be back home or at the office and ready for your first meeting of the day.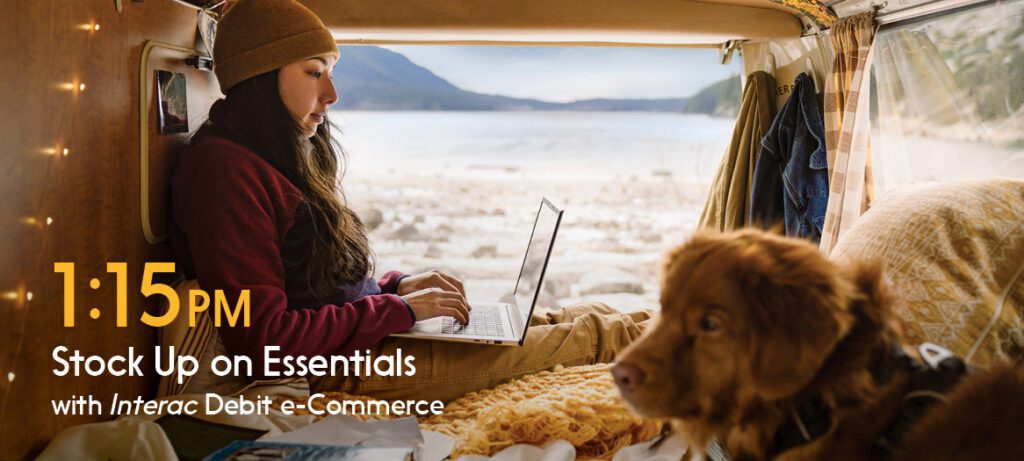 Lunch breaks are always a great time to trim down that growing shopping list. If you have a chance, take five and jump online for essentials like groceries and household supplies.
Ordering online is perfect if you don't have time to get to the supermarket, or if you would prefer to stay away from the crowds. But the best part? You can pay via a simple, safe Interac Debit e-Commerce payment through digital wallets. Always using your own money can make it easier to keep track of your weekly spending.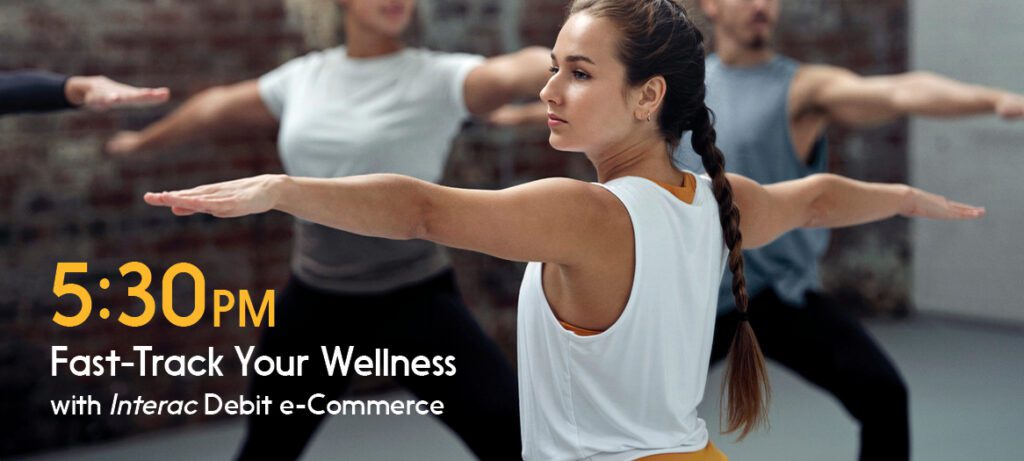 Finding time to prioritize exercise can be tough, especially when you're busy or tired after work. Removing barriers is one way to make it easier. You can do this by purchasing an online class — say, a yoga session — with a digital transaction using an Interac Debit e-Commerce payment through digital wallets. Since it's debit, you'll be using your money up front, and won't be surprised with a larger-than-expected credit card bill later in the month.
And let's face it, no one wants to be stressed when trying to de-stress with a yoga class. Taking the time to focus on your physical and mental well-being is so important for productivity and a balanced life. If you're looking for more support and advice, the Mental Health Commission of Canada's Resource Hub is a useful site to tap into.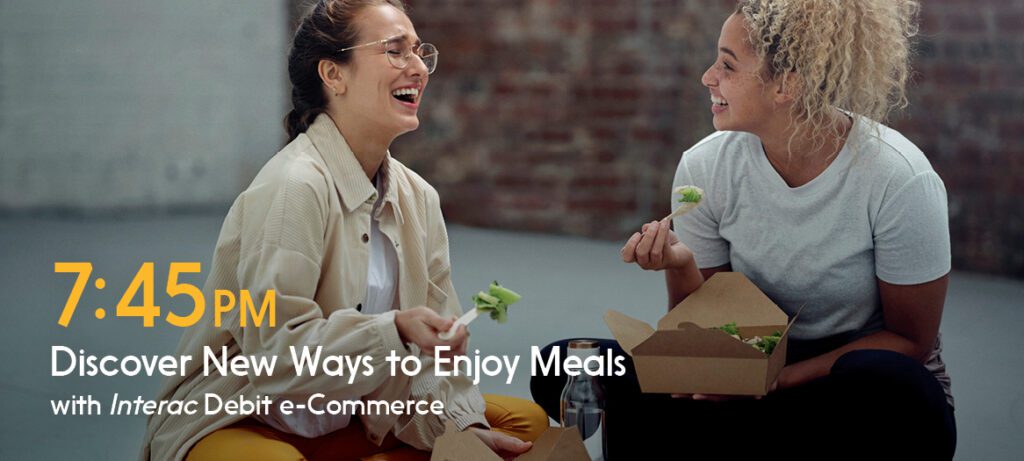 Food box delivery, groceries and preplanned meals have changed the landscape of food ordering and budgeting. More people are choosing options they can click, save, and forget about. Stressing about choices and preparation should no longer eat into your personal time. Just select the option for an Interac Debit e-Commerce payment. The method is secure, easy to set up with an eligible debit card, and you can complete the whole process from the comfort of your couch.
When you don't feel like cooking, ordering in is the way to go. Enjoying food from your favourite restaurants and local shops can also be a great way to destress and relax. Interac Corp. (Interac) makes ordering from your local restaurants that much easier, so you can stay home and pay in-app and with your own money through your preferred food delivery service.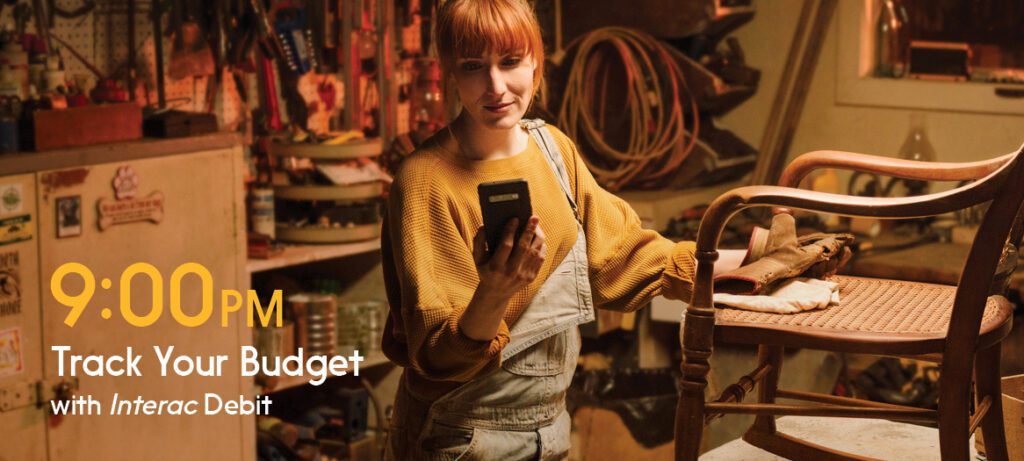 A recent Interac study found that since the pandemic, half of all Gen Z and Millennials are more worried about money than ever before. For many of us, late at night is often when financial concerns hit — and it's also when we have a chance to check in on our spending.
Using a debit card makes it incredibly easy to keep track of your personal budget. All your transactions are in one place. By logging into your banking app, you can see your daily and monthly spending and know exactly how much money you have. Because there are fewer fees than with many credit cards, there's also less stress.
Discover the 6 Features Interac Debit provides
Whether you're using your debit card of your mobile wallet, our features work to keep you safe and connected. Click on each link to learn more.
In life, it takes a bit of discipline to stay on the path to financial stability, but with Interac Debit you're well on your way.