This summer, over 10,000+ students applied to the Interac internship program. With 55 interns joining the organization across different functions and teams, this has become the largest cohort in the history of Interac.
Co-op and internships opportunities enable students to bridge academic and professional knowledge. Interns collaborate with leaders across the organization and work on exciting projects in a fast-paced, challenging environment.
To celebrate National Intern Day, we sat down with six Interac interns to learn about their internship experience.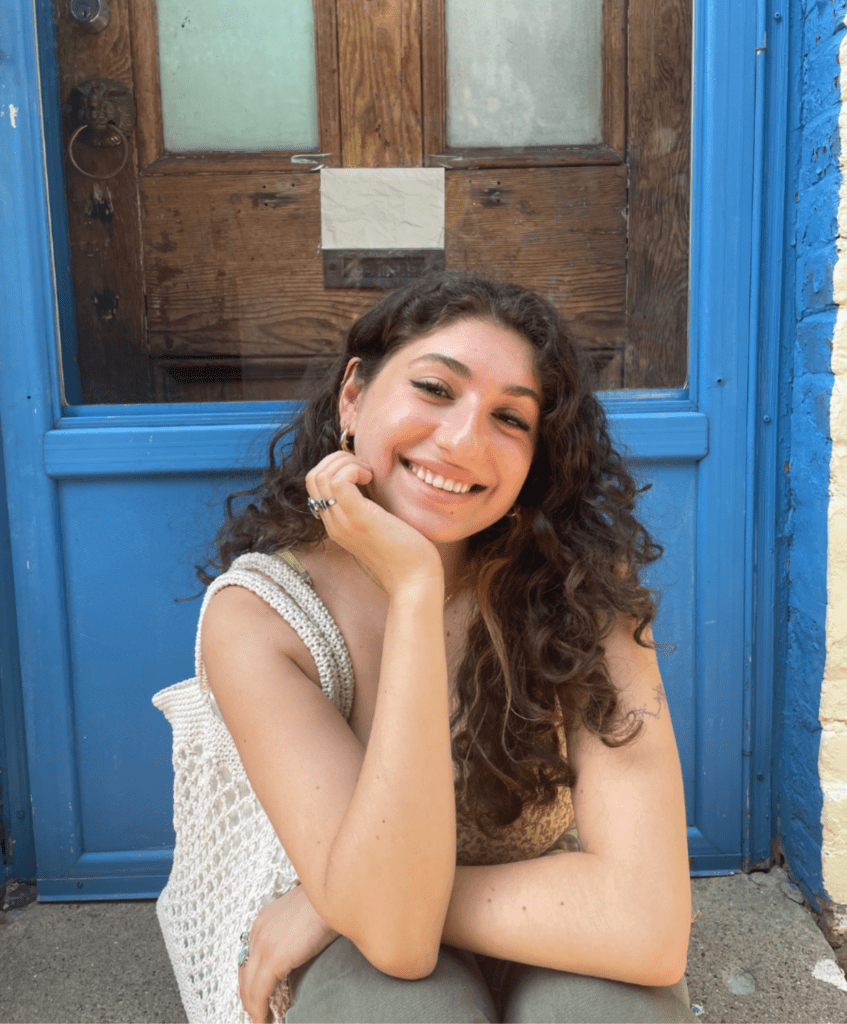 Name: Amanda Rothblott
Education: Marketing Management and Minor in Sustainable Business at Lang School of Business and Economics, University of Guelph
Role: Sponsorship and Corporate Citizenship Intern 
---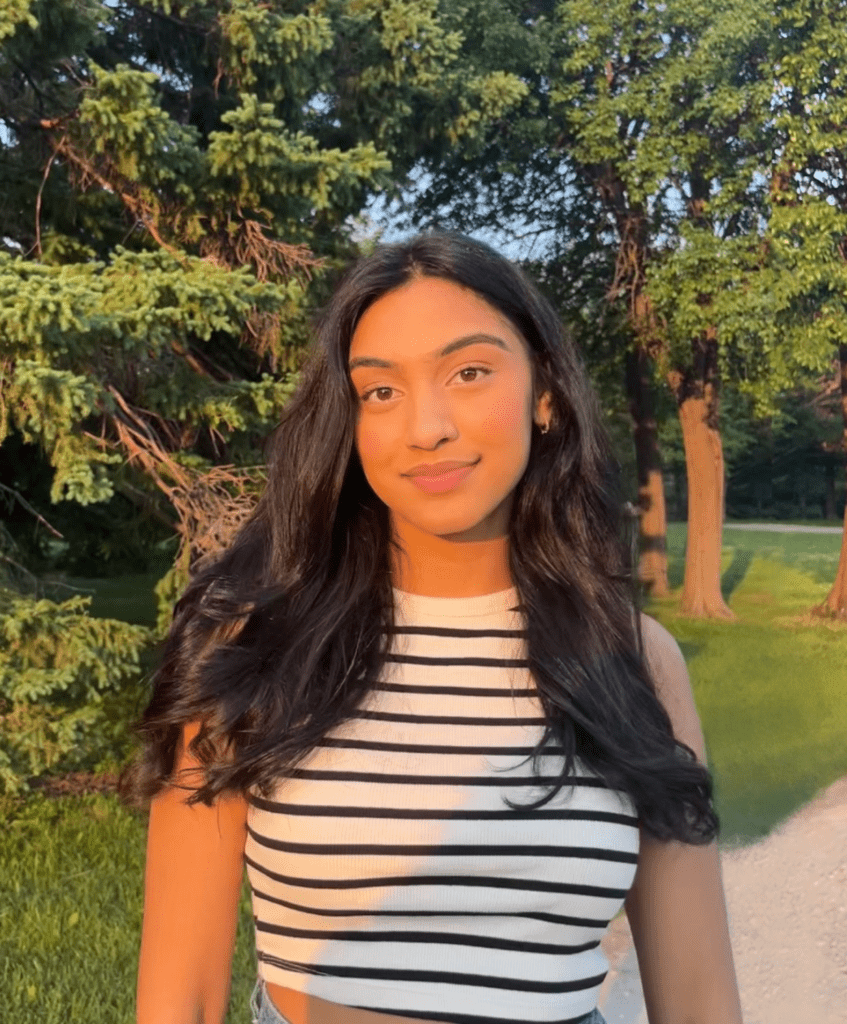 Name: Shivani Patel
Education: Health Sciences and Honors Business Administration (Ivey School of Business) at Western University
Role: Digital Marketing and Communications Intern
---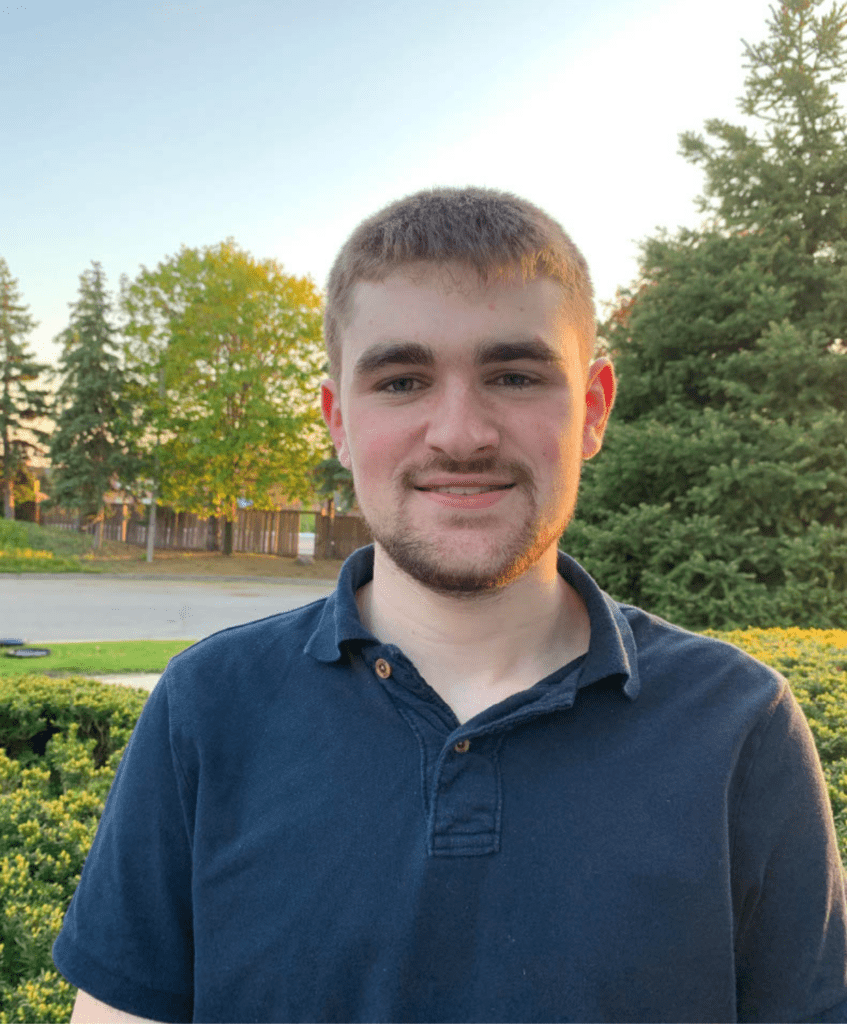 Name: Ilan Benjamin
Education: Software Engineering at University of Waterloo
Role: Innovation Developer Intern
---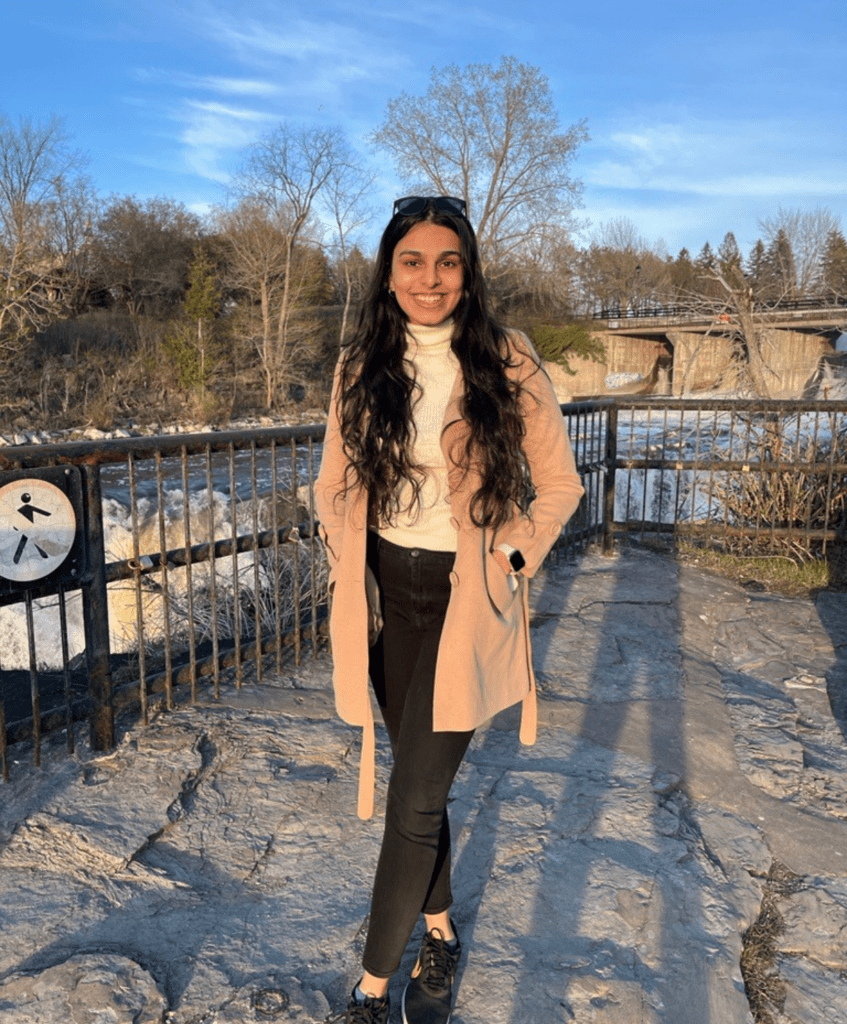 Name: Pavithra Bhaskaran
Education: MBA Rotman School of Management, University of Toronto
Role: Innovation Product Management Intern
---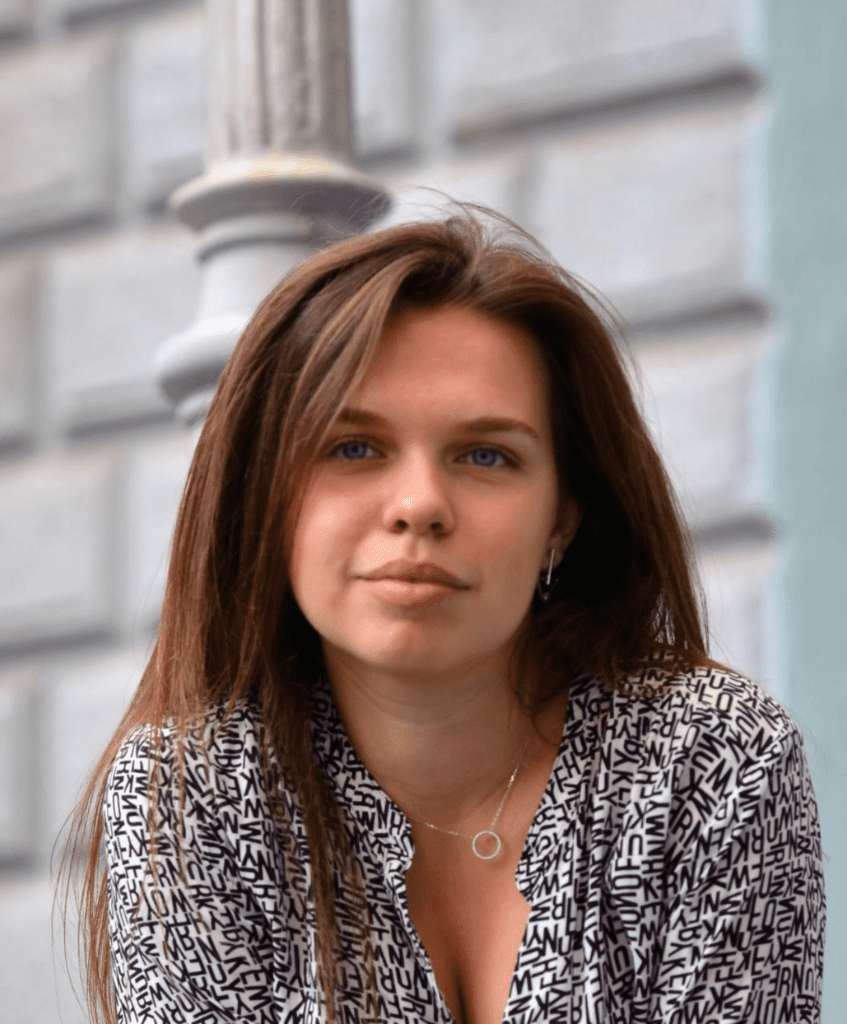 Name: Anastasiia Nerush
Education: Interaction Design at Sheridan College
Role: UI/UX Design Intern
---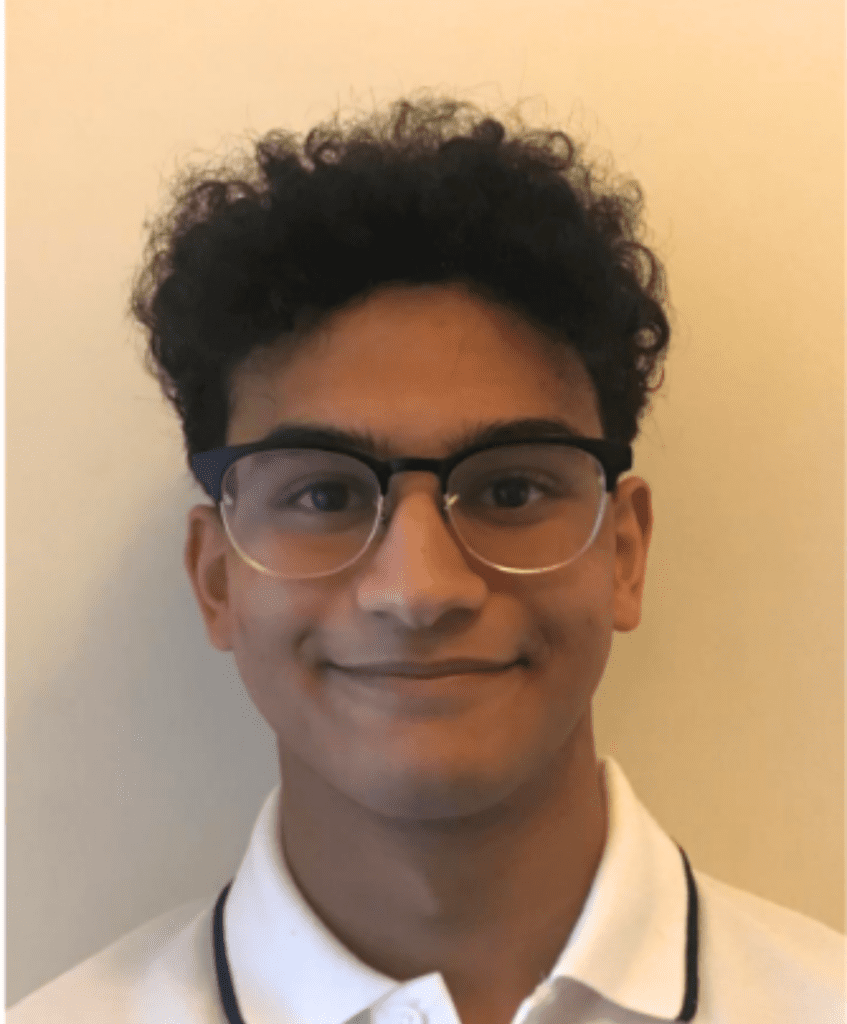 Name: Nigel Lobo
Education: Computer Science and Minor in Software Engineering at Western University
Role: Web Developer Intern
---
Can you tell us about yourself and your role?
Amanda: I am a student passionate about people and the planet, especially in using platforms to amplify the voices of communities and needs of the environment. At Interac, I am fortunate to work within a related field, establishing connections with wonderful non-profits, including Conscious Economics, to help facilitate systemic change and create equitable opportunities for underrepresented and minority groups. My role focuses on communication of these programs and sponsorship work such as our involvement with the Collision Conference. I also have had opportunities to support internal communications for Diversity & Inclusion (which I am also passionate about)
Shivani: As a fourth-year student pursuing a dual degree in Health Sciences and Business Administration at Western University joined with their Ivey School of Business, my passion lies in collaborating and driving positive change within the community. Currently as a Digital Marketing & Communications intern, I have had the opportunity to write impactful articles focused on consumers in the payments space, innovative Interac products, and amplifying the voices of small businesses. I am eager to learn and grow while building long lasting relationships.
Ilan: I am a 3rd year Software Engineering student at the University of Waterloo, and I am currently working in the company's Innovation Lab as an Innovation Developer. I am working on software to help Interac keep on track of emerging business and finance trends and technologies to help the company continuously adapt to a constantly evolving industry.
Pavithra: I am an MBA candidate at UofT, that is passionate about engaging with people and building relationships. Working as an Innovation Product Manager at Interac allows me to combine my love for problem-solving with my passion for connecting with others. Currently, I am strategizing on how we can grow and expand the Interac Developer Portal to support Canadian Developers.
Anastasiia: As a UI/UX Designer, I analyze users' wants, needs and behaviour on the website or application to improve the overall user experience and ease their interaction with the platform. At Interac, I work on internal and external projects for different teams and stakeholders and can proudly say that my designs have a large impact and are viewed and used by millions of Canadians.
Nigel: I've previously worked as a front-end developer, and I'm really interested in all fields of software development. In my role at Interac, I'm helping to build the user interface for a web portal.
What inspired you to apply to Interac?
Amanda: I loved the corporate culture and encouragement from the Interac Leadership team of bringing one's authentic self to work. It is so important that all people feel comfortable expressing themselves, their ideas and their identity at work to encourage genuine conversation and comfortability with peers. I also appreciated the integration of Corporate Social Responsibility into the MarComm team, which further demonstrates how these priorities are authentic and core to the values of Interac.
Shivani: To simply put it, I cannot live without Interac products. Whether it is using my debit card to pay for coffee or using Interac e-Transfer, I wanted to join a team that is truly immersed within the community and directly drives impact. An internship at Interac meant that I could explore the fintech industry while still working in an environment where having a supportive and fun environment is prioritized.
Ilan: The co-op program at Interac seemed like a great environment to learn and grow both in terms of my technical skills as well as professionally.
Pavithra: Since I use Interac e-Transfer on almost a weekly basis, I wanted to work for a company where I could engage with people, build relationships and solves problems.
Anastasiia: I do not know a single person in Canada who would not have used at least one Interac product. Seeing the company's name multiple times a day and wondering if I could contribute to a company with such a great name and reputation was what inspired me to apply!
Nigel: I applied to Interac because I'm very interested in fintech, and Interac is one of the most central companies in that space. I also liked that Interac is such a trusted brand!
What does a typical day for an intern look like at Interac?
Amanda: When remote, days consist of independent work and meetings, and the occasional dog walk. When in person, a typical day involves connecting and collaborating with the amazing and close-knit MarComm team and summer interns I have become friends with. The energy in the office is something I look forward to each week, and the proximity to coffee shops ensures I am always caffeinated and able to get through my tasks.
Shivani: A typical day will vary depending on the projects I am working on andwhether I am in person. On remote days, the first thing I will do is tackle emails and other administrative work. Then I will go on to write article drafts, attend meetings and work on creating social content for our digital channels. On in person days, I love to chat with my intern friends, go for coffee runs and of course, work with others. Coming into the office is always a fun and exciting!
Ilan: My day usually consists of meetings, refining the project's database and adding additional functionality and improvements to front-end side of the application. I also have been engaging in daily meetings with my supervisor and team to keep up to date and on track. Occasionally, I will participate in info sessions or activities along with other co-ops/interns.
Pavithra: As an Innovation intern, I do multiple things throughout the day including update calls with my manager and stakeholders, presenting findings in slide decks, and working on API related task. When I am in office, I love to grab lunch and coffee with the other interns.
Anastasiia: During the quiet hours in the morning, which are focus periods throughout the day Interac blocks in our calendars, I usually take time to focus on my projects. My team and I have meetings to discuss our ongoing projects, brainstorm new ideas, or listen to updates from other departments. Some meetings continue shortly after lunch, but we usually use this time to make progress on our projects.
Nigel: A typical day consists of attending meetings, reading emails, and collaborating with team members. I spend the remaining time building features for the project I'm on.
Tell us something unique you've learned while working in your role
Amanda: Working in my role, I have been able to see how work can be rewarding and passion-driven and appreciate having a team that truly cares about the work we do and communities we support. I am grateful that I have had the opportunity to gain experience and visibility in my field of passion before graduating. This role has encouraged me to look for future positions that generate feelings of excitement and fulfillment.
Shivani: In my role, not only have I been able to gain industry knowledge about the Canadian payments ecosystem, but I have also been able to improve on writing skills by writing articles that are professional, conversational, and easy to understand for all demographics.
Ilan: I learned about the importance of writing efficient and well-designed code when processing very large data sets to ensure it runs quickly and successfully.
Pavithra: I have learned a lot about the payment ecosystem and a little bit about the regulations to enable payments in Canada.
Anastasiia: Being a designer who has gained valuable experience in startups without a dedicated team of designers or extensive interaction with large developer teams, I relied mostly on my own expertise. However, I've come to appreciate the importance of effective communication and collaboration between my fellow designers and other teams.
Nigel: I've learned a lot about the Scrum methodology. It's totally changed my perspective on how software development work is planned and carried out.
What has been your favourite part of your internship?
Amanda: One of my favorite parts has been creating relationships with the other interns. I haven't had the opportunity before, and it has made my experience very special. I also loved being able to meet with 2SLGBTQ+ business owners and hear about their experiences, which I would not have had without this placement.
Shivani: Working at Interac has been nothing short of fun. One of my favourite parts of my internship has been attending the Collision Conference. Not only was I able to promote Interac and talk to many industry leaders, but I also had the chance to attend many panels and explore what the conference had to offer. I also enjoyed participating and managing an employee takeover on our Instagram channel.
Ilan: I really enjoy the work culture and people at Interac. Everyone I have encountered seems friendly, approachable, and passionate about their work.
Pavithra: My favorite part about my internship is my managers. They have been kind, supportive, and patient while also providing crucial feedback which accelerates my growth!. What I especially like is the chance to try something and receiving feedback and inputs to improve it.
Anastasiia: The aspect I value the most is undoubtedly the people, as I believe that one cannot fully enjoy their work without genuine connection among colleagues. Interac, as a company, embodies this principle, being built by people for people. Throughout my internship, my team provided unwavering support and fostered an engaging environment, for which I am immensely grateful.
Nigel: My favourite part of this internship has been attending all the in-person events downtown (especially the company-wide events). It's really fun to spend time with the other interns and my team members!
What advice would you give to future interns?
Amanda: Interac and its employees are incredibly unique, accommodating, and supportive. Use your time to ask as many questions as you want and raise your hand to expand your skill set, make mistakes and experience career triumphs in a safe environment. Also remember that your perspective, regardless of experience, is valued and you are doing yourself a disservice by not sharing it!
Shivani: Interac culture and its people help to foster a safe environment for everyone. Take advantage of this and be curious, ask questions, learn, and talk to others across different departments. Your ideas and perspectives are always welcomed so don't be afraid to speak up!
Ilan: Ensure that you are managing your time effectively to staying on top of your deliverables.
Pavithra: Be curious of the work being done by your team and focusing on improving work everyday.
Anastasiia: Be proactive and make suggestions based on what you learn about the projects, going beyond the tasks assigned to you. Seek feedback and learn from your teammates while building connections through coffee chats suggested by HRs and of course, be positive and take this opportunity as a valuable learning experience.
Nigel: My advice to future interns would be to ask lots of questions and seek out mentorship opportunities.
Want to explore what roles are open at Interac? Check out our careers page for more information.
---