According to our 2021 Fraud Prevention Month survey, close to six in 10 (57 per cent) Canadians have seen fraud attempts increase this year. With increased isolation and more time spent online during the COVID-19 pandemic, fraudsters are finding additional points of vulnerability to exploit, leaving Canadians increasingly concerned about fraud.
Despite these challenges, alongside a more complex fraud landscape brought on by the pandemic, Interac experienced its lowest fraud rates since 2013 last year.
Meet four Interac employees who helped make this happen and who continue to provide the best-in-class fraud prevention that Canadian consumers have come to expect from Interac day in and day out. These professionals outline their responsibilities, the work that goes into making Interac one of Canada's most trusted and secure financial brands, as well as their top tips to keep Canadians safe.
Amy Lawlor, Analyst, Fraud Technology and Operational Enablement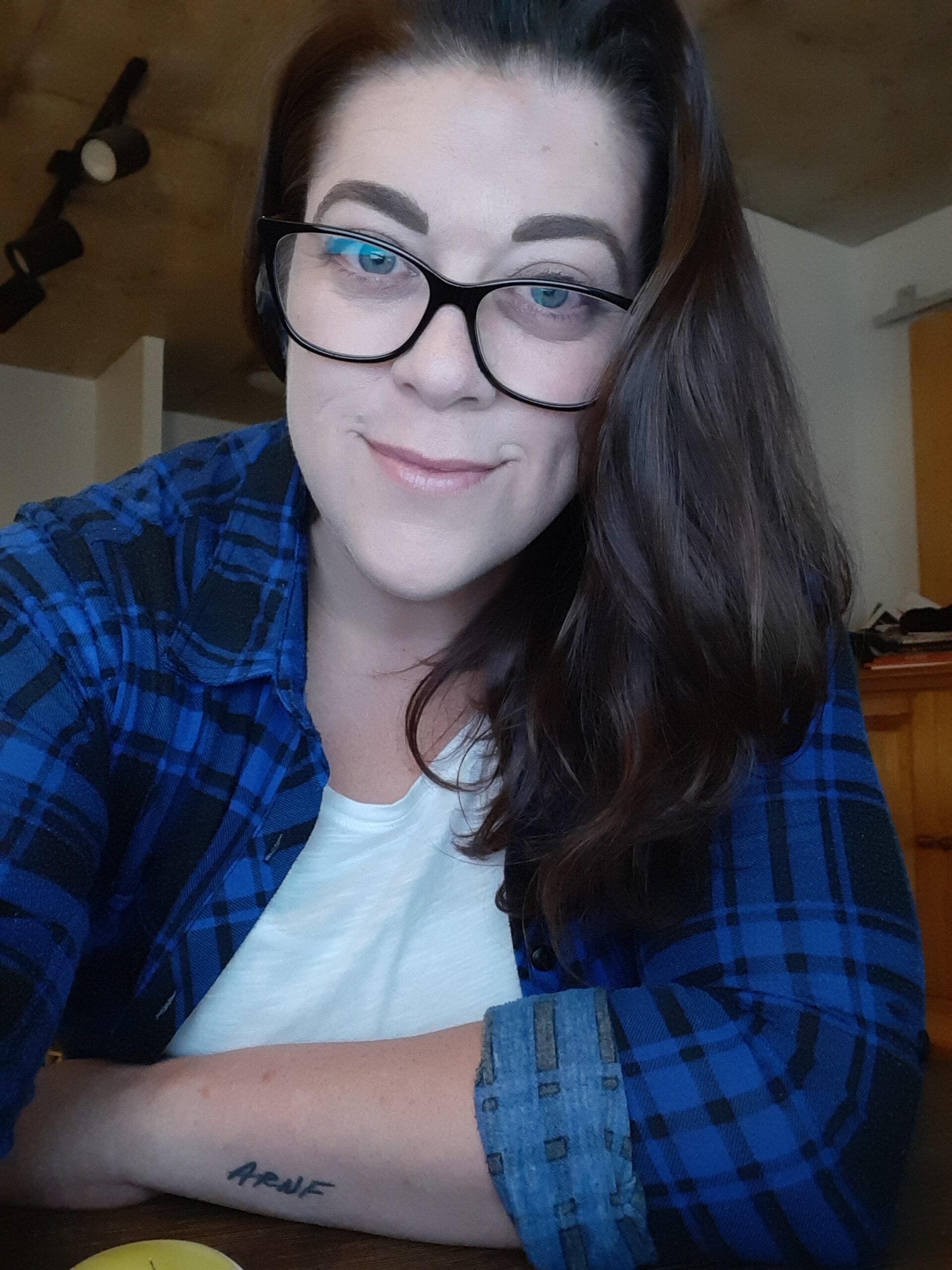 I began at Interac part-time in 2015 on the Fraud Operations team as an analyst working on real-time detection. Now in my current role as a Fraud Programs Analyst, I work closely with law enforcement across the country on fraud prevention, detection, and financial crime investigations, while also raising general awareness about how Canadians can protect themselves from financial fraud and/or scams.
Ensuring Canadians can transact digitally with confidence is our team's vision and is core to the work we do. People rely on our services every day and we are committed to delivering our best in fraud prevention and detection to ensure users feel safe using Interac products. We also share best practices with consumers directly through social media and the Interac Newsroom as well as indirectly through law enforcement, which is integral work that helps prevent people from becoming victims of financial crimes.
One tip I always emphasize in this area is the importance of having secure passwords and passphrases by ensuring they are complex, not easily guessable, and changed regularly. Interac features like Autodeposit are additional tools Canadians can use to protect themselves further. When it comes to transacting online, I also recommend comparing any transaction to a face-to-face situation and asking yourself: does the deal sound too good to be true? If you would be skeptical of the transaction in a face-to-face situation, then you should also be skeptical of it in an online environment.
Sadiq Naser, Senior Analyst, Fraud Technology & Operational Enablement
When I was younger I was always interested in studying criminal theory, so I majored in Criminology during school. This background is what eventually led me to Interac where I was able to indulge my interests and fight financial crime on a daily basis.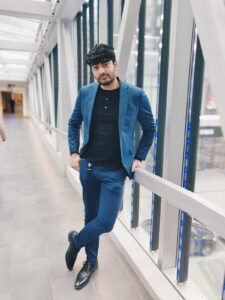 In my current role, I lead our detection efforts across various Interac products. I leverage machine learning models and interactive dashboards to conduct data analysis, looking for fraud trends across the industry. Finding these trends forces you to think like a criminal sometimes, which is an interesting headspace to experience. Once these trends are found I'm responsible for deploying rules that assists our fraud engine with preventing losses. This work ultimately helps ensure Canadians feel safe and confident transacting online, whether through utilizing our money transfer service or purchasing goods online using debit cards. Managing fraud in this way helps Interac establish its stance as one of Canada's most trusted brands, which is crucial as customer convenience and satisfaction means everything.
As I study fraud trends on a daily basis I always recommend using MFA (multi-factor authentication) as a means to safeguard against fraud. It's a really easy and simple way to add a layer of protection to your information, which is an important aspect of fraud prevention.
David Skinner, Senior Manager, Fraud Client Engagement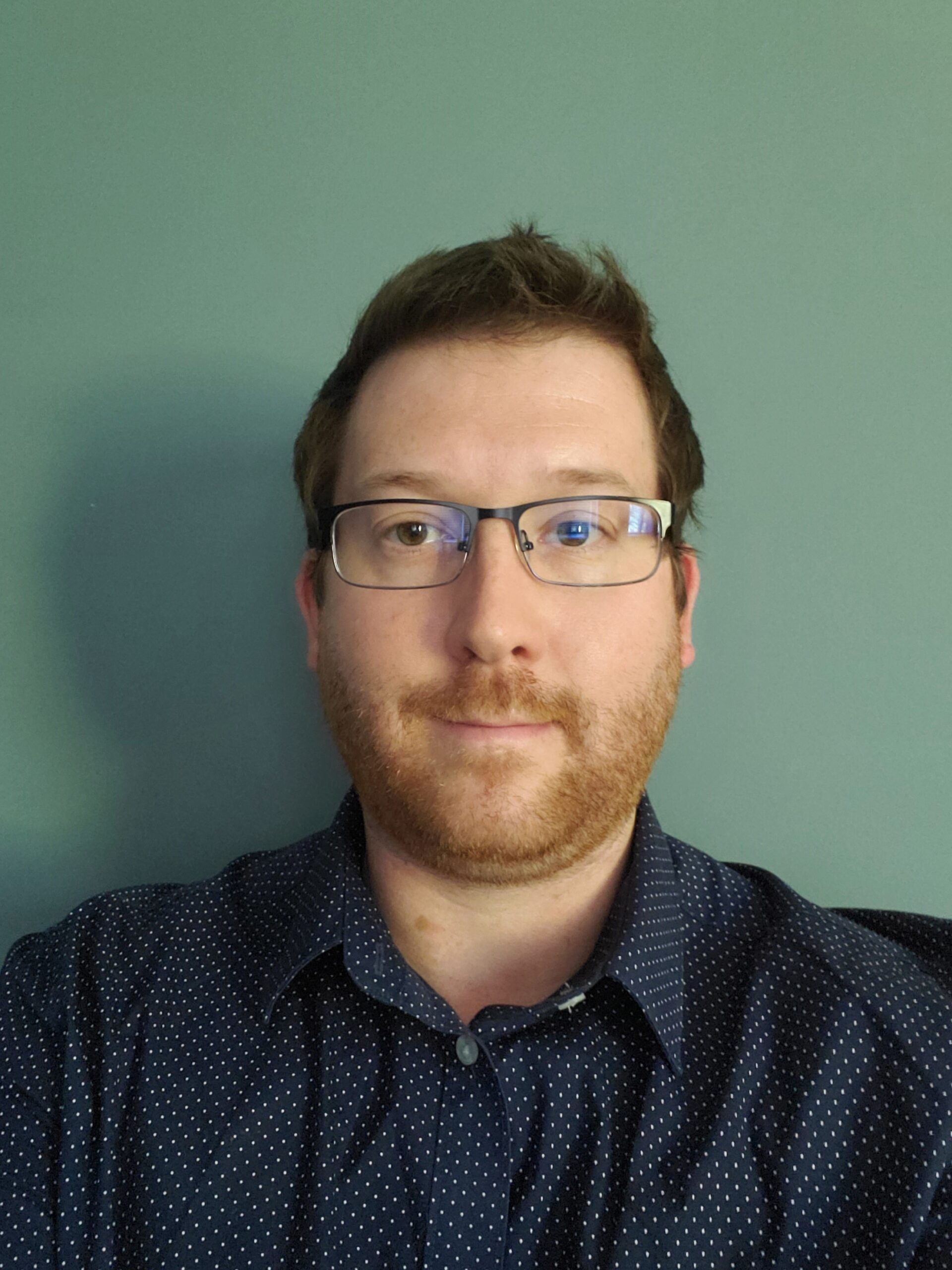 I've always had an interest in law enforcement, so when an opportunity came up to work in fraud at Interac it seemed like a natural fit. I've now worked here for almost 15 years, with my role on the fraud team evolving throughout. I started as a fraud analyst reviewing payments, moving to a specialist for our Interac e-Transfer and Interac Online products, to a data analytics specialist supporting fraud detection modeling as well as fraud analytics.
Now I'm a Senior Manager of Client Engagement focusing on the fraud needs of our clients. In this role, my team is focused on supporting the development of new fraud mitigation techniques and technology. As Interac and financial institutions move into a new payments landscape with real-time payments, fraud mitigation techniques and technology must evolve at the same pace.
I always encourage people to stop, scrutinize, and speak-up when it comes to fraud. Think critically about why a certain institution might be contacting you and keep in mind that if it seems too good to be true, it probably is.
John Greco, Senior Manager, Fraud Operations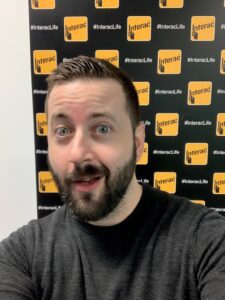 Since we're a 24×7 team, no two days look alike in my role as Senior Manager, Fraud Operations. My team is responsible for analyzing suspicious transactions across Interac products to ensure our platforms remain safe and secure for Canadians.
The reason I love this job so much is that it allows for diversity in my day-to-day and often forces me to be creative in ways that map back to my roots in writing and video production pre-Interac. Most importantly, I love working with my team and others at the company to ensure the fraud operations group is continually evolving to meet the needs of Interac products and services while ensuring that each new product is as secure as the last. When a company places as much importance on fraud mitigation as Interac, it inspires confidence in our end customers to trust the Interac brand and rely on our products.
Unfortunately, criminals still work around the clock to find new ways of exploiting financial products. As a result, our team needs to be the eyes and ears for Canadians, no matter the time of day. That said, there are so many tips I have when it comes to fraud prevention. One of the most important is to never send money to a person you don't know. Wrongful activity is evolving and criminals are finding more clever ways to trick Canadians out of hard-earned money. Whether it's a new PS5, a puppy, or a fully furnished apartment for rent advertised in an online forum, exercise extreme due diligence before sending money to a person you don't know. When in doubt, trust your instincts and hold off on any exchange of funds.
Interested in learning more about fraud prevention in Canada? Click here.