Canadians faced unprecedented disruptions and navigated through turbulent times in 2022. From natural disasters to international conflict and the rising cost of living, it was a year that challenged all of us to be there for one another and support communities in need.
At Interac, we are committed to corporate citizenship and community investment rooted in helping Canadians get more out of life. We demonstrate our responsibility through impact-oriented programming that helps underrepresented groups build their financial and digital confidence. In 2022, we launched new learning programs aimed at helping Canadians build financial confidence and invested a record number of funds in our communities. See below for highlights of our community giving initiatives last year:
Helping Canadians build financial confidence
In the fall, we conducted a research study that revealed most Canadians (61 per cent) say they face barriers that hinder feelings of financial control and more than seven in 10 Canadians (71 per cent) noted that rising inflation has made it more important than ever to feel in control of their money.
We were proud to partner with Conscious Economics to launch two digital learning programs in 2022, Mindfulness & Money for Canadians and Mindfulness & Money for Diverse Entrepreneurs, which offers a free, foundational digital learning platform to support the development of financial well-being skills through the lens of mindfulness.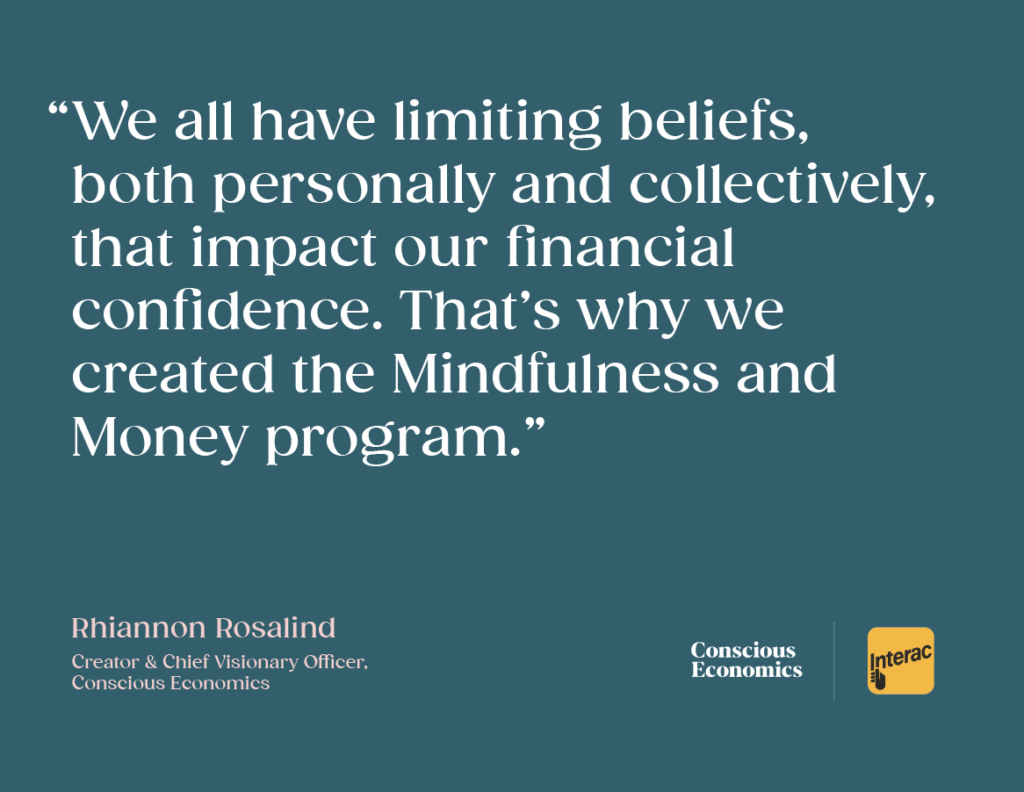 Since the launch, thousands of Canadians have accessed the platform and enrolled in the program to build their financial confidence. Learn more here.
Increasing the visibility of Canadian small businesses
Small businesses continue to navigate the impacts of COVID-19 and in 2022 we were committed to bringing visibility to their innovative products and services. We were proud to profile ten diverse small businesses within our communities and in the summer, we partnered with Canada's LGBT Chamber of Commerce and Daily Hive to feature 2SLGBTQ+ businesses across the country.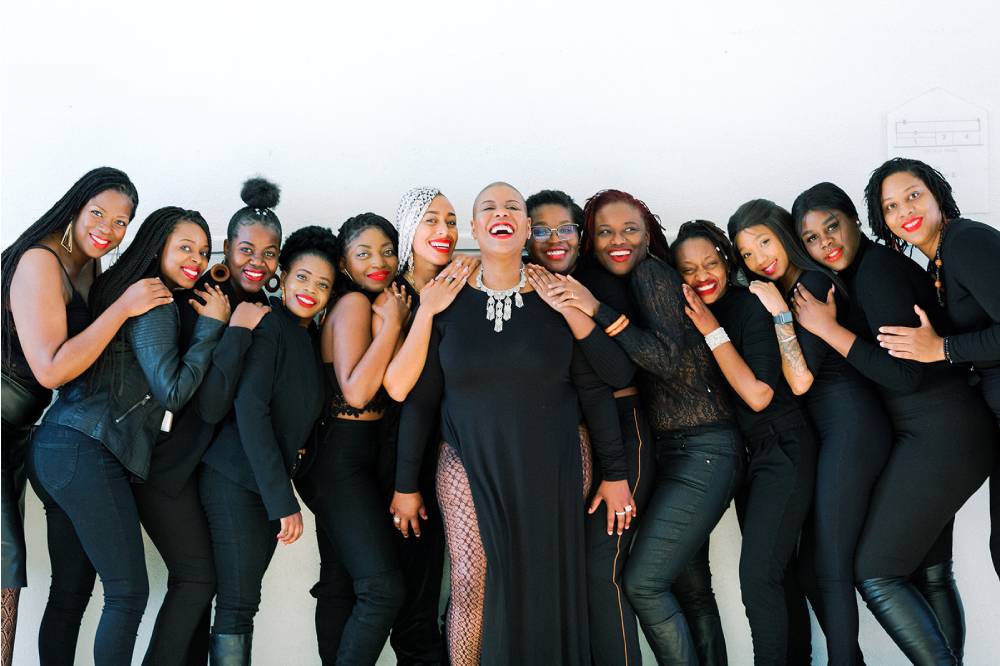 We also invested in retail associations which provide real-time support to small retailers across the nation. Interac leaders also offered their expertise to several discussions aimed at helping entrepreneurs streamline their payment processes, so they spend more time building their businesses.
Bringing Canadians together to build memorable moments
Hurdles faced in 2022 highlighted the importance of community, togetherness, and standing up for one another – all principles Interac proudly champions.
We were excited to once again partner with Metro Grocery to host the Metro Retro Drive-In series, which brought local communities and small businesses together for free movie nights. Movie-goers had the chance to support a variety of unique and locally sourced vendors at this year's InLifeTM Marketplace presented by Interac. Shining a spotlight on small Ontario businesses, the InLife Marketplace featured local vendors in partnership with Metro's Locally Sourced vendor program.
Throughout the holiday season, we cheerfully sponsored holiday markets across the country to bring Canadians together for memorable moments with family and friends. In Vancouver, we sponsored the HolidayLife Carousel, allowing attendees to ride for free. We also encouraged marketgoers to tap-to-donate leveraging Interac Debit in support of Make-A-Wish-Canada. To double the impact, we matched 100% of attendee donations and raised enough funds to grant six wishes for children and families in need.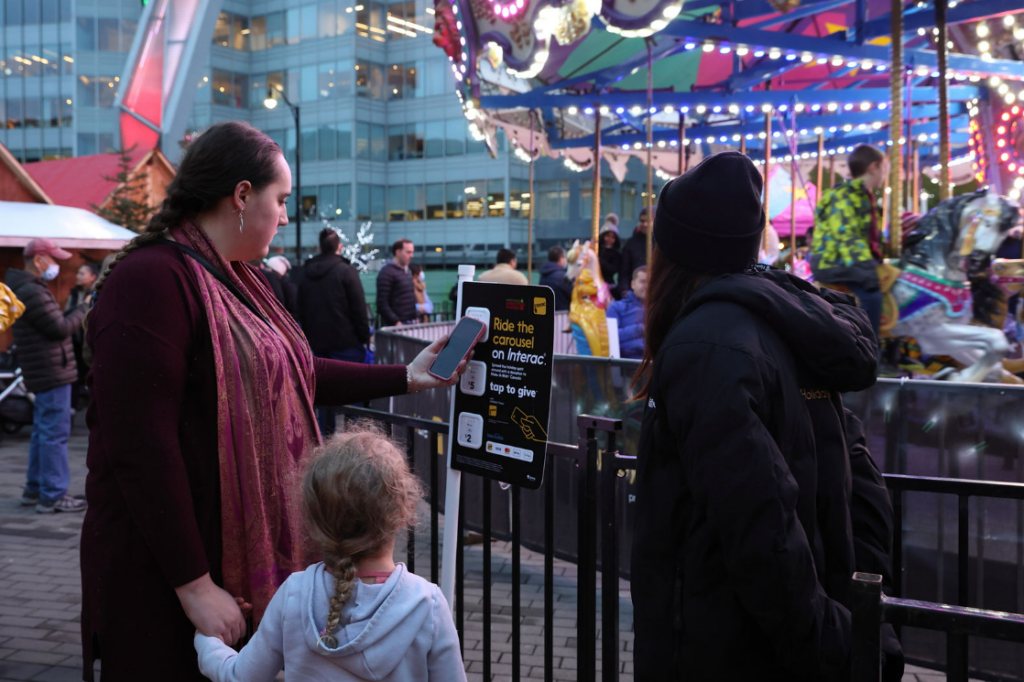 Supporting in times of crisis
Throughout 2022, we supported more than 50 not-for-profit organizations across Canada that are committed to improving our communities, especially those from underrepresented groups. In times of crisis, we increased our investments even further.
In March, we donated to the Canadian Red Cross Ukraine Humanitarian Crisis Appeal through an internal campaign and extended visibility to the cause through conferences such as Collison. Our investment in the Canadian Red Cross helped fund preparedness, immediate and ongoing relief efforts, long-term recovery, resiliency, and other critical humanitarian activities both in Ukraine and surrounding countries.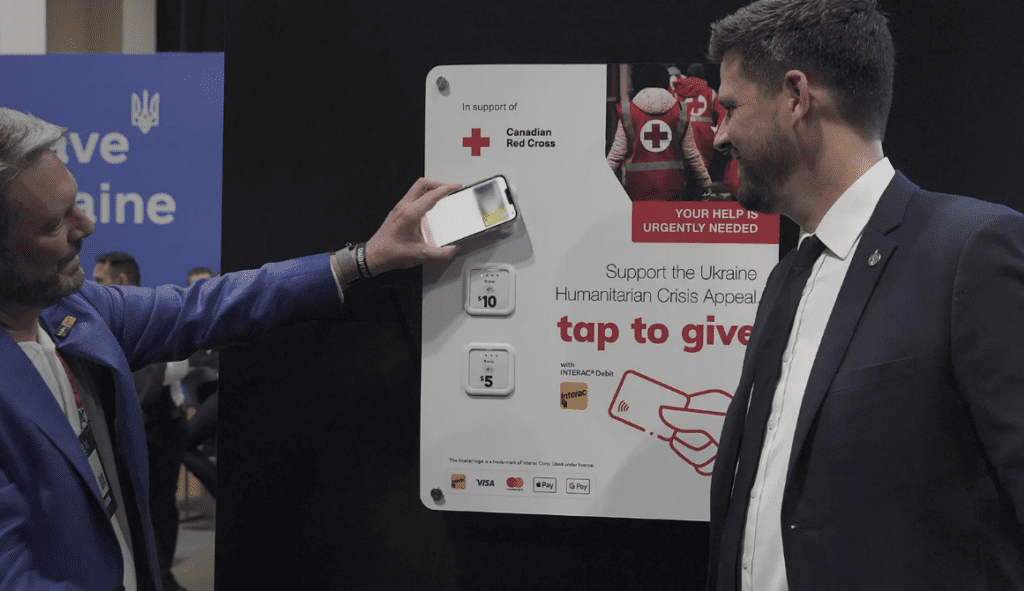 When east coast Canadians were affected by Hurricane Fiona and left without power, displaced from their homes, and unable to access funds, we donated to the Red Cross Hurricane Fiona in Canada appeal. This donation supported a range of emergency services the Red Cross delivered including interim housing, clothing, food, and other essential supplies to impacted Canadians.
Building community champions
We are committed to creating moments that recognize and celebrate the diversity of our employees. We spent 2022 commemorating Black History Month, International Women's Day, National Day for Truth and Reconciliation, and Pride season through various community donations and learning initiatives.
We also encourage employees to be ambassadors within their communities through numerous volunteer initiatives. In April, we held our first National Volunteer Week and as a team, we cleaned our shorelines and mentored 30 newcomers to Canada – and had fun doing it! We also partnered with a Canadian national non-profit to plant 511 trees, one on behalf of every Interac employee.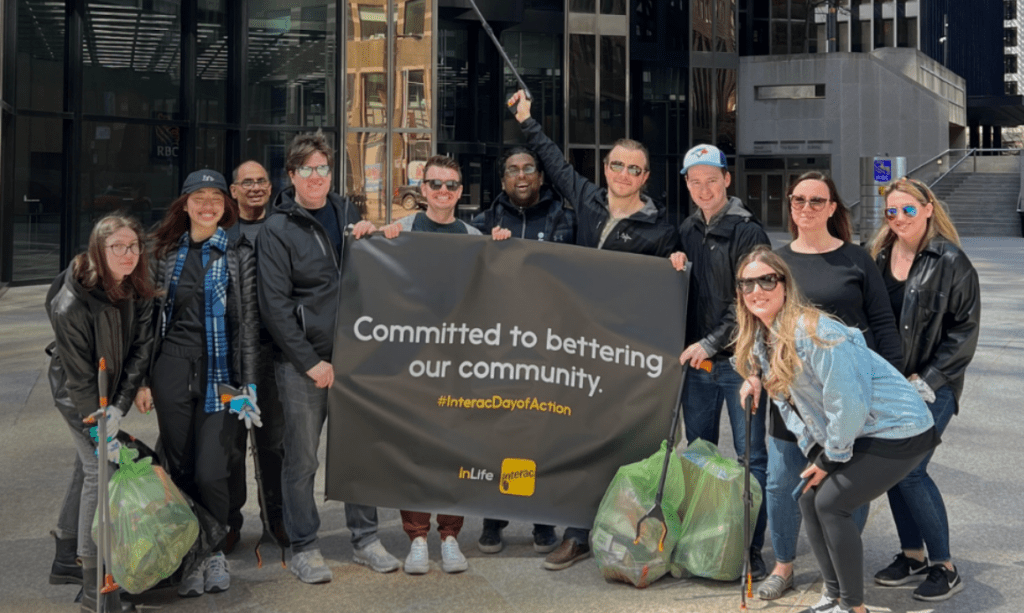 To close out 2022, we held our annual Interac Giving Week benefitting the United Way campaign with a strong emphasis on community support and building financial confidence in Canadians. In a year where charitable giving was declining, Interac employees rallied together and raised more than $105,000 in one week, and to push our impact even further, Interac matched 100% of employee donations for a grand total of $210,000. Matched funds raised throughout our Giving Week campaign are supporting not-for-profit agencies: Visions of Science, Black Moms Connection, ACCES Employment, Prosper Canada, and Project 10.
This year, we look forward to continuing our charitable giving efforts and creating more opportunities for our employees to volunteer their time in our local communities.
Interested in joining a company that is committed to excellent corporate citizenship and supporting local communities? Check out Interac's open positions here.
Interested in learning more about our community giving initiatives? Click here.