This article was originally published on Jan. 28, 2021.
It is typical at this time of year to reflect on industry activities over the past 12 months and try to predict what's in store in the new year. 2020 was a year like no other and one we are all happy to have behind us. The pandemic, which wreaked havoc across the globe bringing misery to millions, also created a digital tsunami, driving the shift from analogue to digital in many aspects of our lives, from the way we shop to how we communicate, socialize and work. Many of these changes will have an impact long after the pandemic has passed.
Teams like the Innovation group at Interac, who work in technology and innovation, spend many hours contemplating potential future scenarios for our industries, championing the need for rapid change, typically fuelled by the prospect of some sort of disruption. In 2020 the Novel Coronavirus was an accelerant for digital change. The following are thoughts from some of the leaders in the team on this continued digital disruption, some of the areas of particular interest to our business, and what we may expect in 2021.
---
The Importance of Moving Insight to Foresight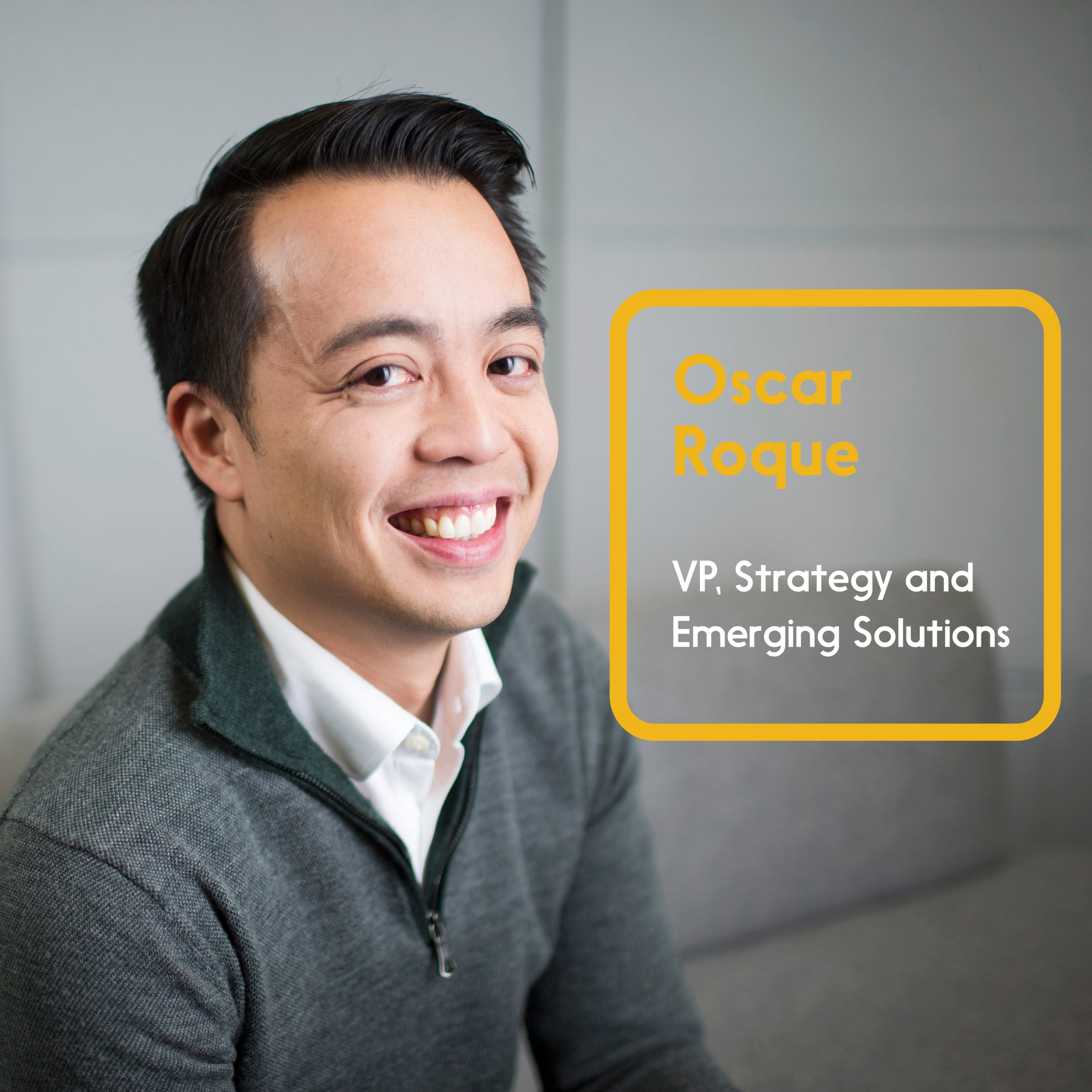 Despite the whirlwind of unforeseen changes 2020 brought, including a pandemic, natural disasters and a reckoning with racial injustice, we have shown resilience and demonstrated our ability to respond, to adapt and to take action – Black Lives Matter, communities supporting each other and becoming stronger together, and the race to develop the vaccine.
We are learning from these global shifts, and these learnings naturally extend into our business environment. One of the key learnings is the need to augment the process of insight (utilizing data to better understand what is currently happening in the market) which is what many organizations do today, with strategic foresight (the use of scenario planning to determine what might happen if certain paths are pursued).
Traditionally, many organizations have approached business using forecasts or predictions. Take a product roadmap, for example: features, functionalities and capabilities are generally built incrementally off of a product base. In finance, models are built using a plus and minus range. All of these are viewpoints from within an organization to outlay who they plan to be or what they plan to do based on insights and predictions. It is an inside out approach.
From the past year of changes, it is evident that no single entity, person, or business can control every variable out there. There are just too many to list, let alone manage. So, what can people and organizations do to prepare and put themselves in the best position to succeed? Instead of predicting a single future, we should be preparing for multiple futures or multiple scenarios. By leveraging a scenario-based approach, also known as strategic foresight, organizations can look at key indicators, trends, and signals to derive multiple future scenarios. Organizations can then derive potential courses of action to respond to those scenarios. The more varied and diverse the scenarios, the more an organization can and will be prepared for the future. And, in this manner, an organization can truly start to exude the key traits of the individuals working for it – resiliency, adaptability, and initiative.
— Oscar Roque, VP, Strategy and Emerging Solutions
---
Open Banking Set to Take Shape in 2021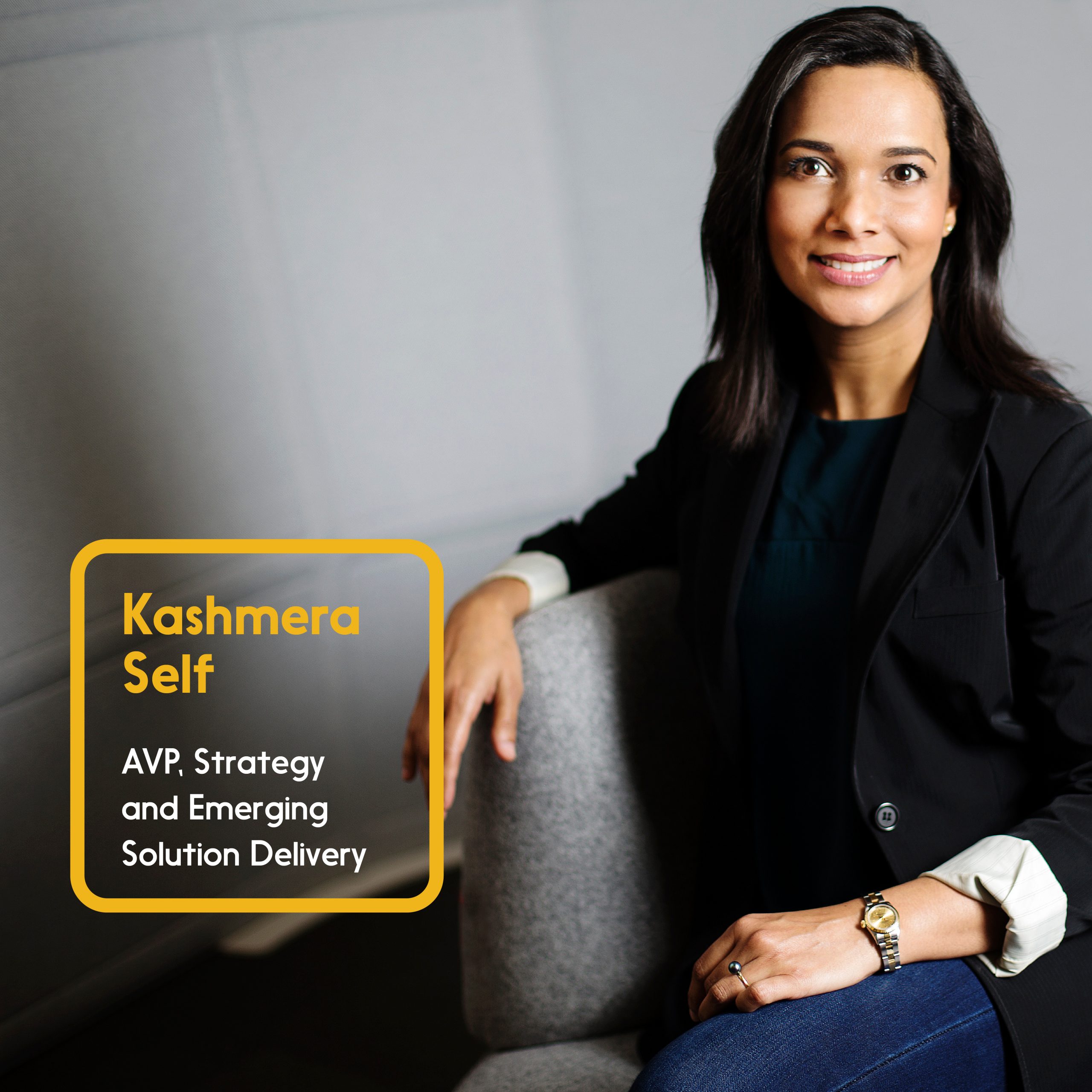 The year 2020 brought positive momentum in Canada at the intersection of privacy and financial services. The Government of Canada introduced Bill C-11, the Consumer Privacy Protection Act, which is more robust than prior privacy legislation. As well, the Department of Finance Advisory Committee on Open Banking outlined a set of proposals for a hybrid approach between the private and public sectors that is fit specifically for Canada. The driving force behind these initiatives has been the growing digital footprint of consumers, who are not always aware, nor able to understand, how companies use their data.
When you overlay the digital acceleration of everything we do, the way we live, work, and play, it becomes clear that the situation is only getting more untenable and that action must be taken. Currently there are more than four million Canadians1 using apps powered by 'screen scraping' technology to access their financial information. Whether or not these consumers understand the risks of screen scraping, including privacy concerns and a lack of transparency around responsibilities if something goes wrong, many are using these solutions to meet their needs. And it's in meeting these needs that the financial industry has an opportunity to do right by Canadians. In 2019, 46 per cent of Canadians were $200 or less away from insolvency2 at month-end, which has likely only gotten worse through the pandemic. Providing transparency of information will go a long way towards financial literacy and visibility on one's financial health.
Open banking is founded on the idea that consumers should have control over their financial data. To achieve this vision requires collaboration between the public and private sectors, which I am pleased to see happening more and more. The result is an opportunity for the government to create an open banking framework that has broad scope, clear timeframes with phasing, and keeps the consumer experience and consumer data rights front and centre. Predictions however are made on shaky ground and unpacking current trends will better equip us for multiple future states where actions today can lend themselves to having more meaningful outcomes that avoid unintended consequences. It's our collective preparedness in establishing a minimum viable ecosystem (MVE) through public and private collaboration that will help build a Made in Canada open banking solution.
— Kashmera Self, AVP, Strategy and Emerging Solution Delivery
---
Growth and Importance of Digital ID in Our Digital Reality: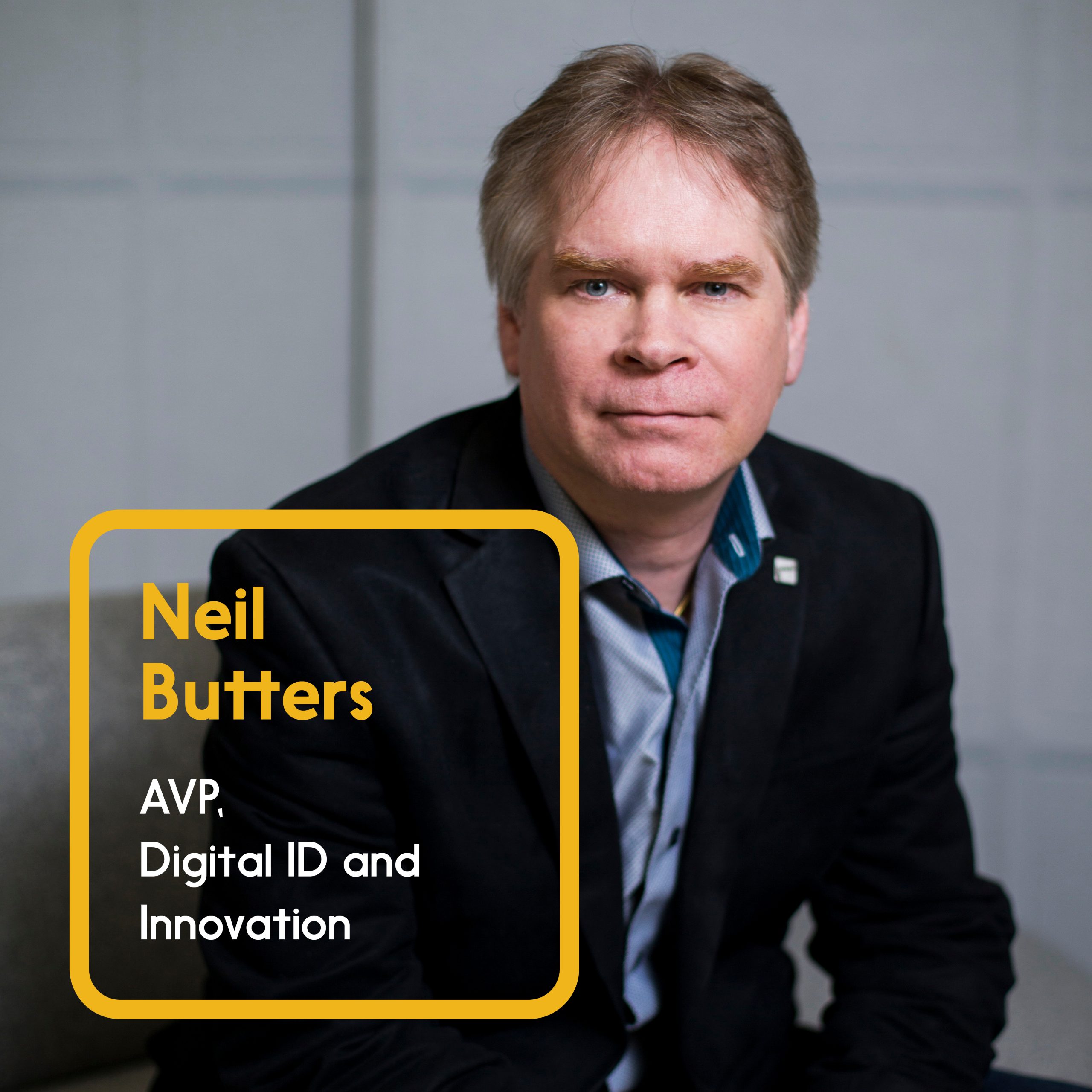 The pandemic has shone a spotlight on the need for government and businesses to provide better digital access to services. A recent survey conducted by Interac three in four Canadians (75 per cent) say government services should be accessible online instead of in-person, with approximately half agreeing it is more important now than pre-COVID-19 to access health (55 per cent) and government services (50 per cent), such as renewing a driver's licence and registering for benefits, online. Governments have distributed billions of dollars to citizens over the last 11 months with many instances of fraud being reported, or money ending up in the hands of citizens who were not qualified for the payments, forcing them to repay. The losses alone are large but the friction in the system is also a very significant point to consider. A recent study completed by DIACC indicated that $15B or 1 per cent of Canada's GDP could be attributed to inefficiencies within Government and private sector business due to ineffective citizen identity.
In 2021, we expect there will be a surge of activity focused on improving how governments identify their citizens, underpinning digital service delivery. As governments attempt to re-start their economies, they will need to take a digital first approach ensuring citizen safety and security is a top priority during the later stages of the pandemic. We are already seeing provincial governments in Canada signal their intent to bring digital identity to citizens to enable more efficient service delivery and improve privacy and security for their constituents. The Ontario and Quebec governments have announced their intentions to enable digital wallet technology to enable the storage of citizen digital drivers licence and health cards. British Columbia has also implemented a mobile application to enable digital service delivery and I believe more governments will follow shortly thereafter.
Enabling government issued digital identity will be the key to unlock significant opportunities for public and private sector collaboration on delivering robust, relevant digital solutions, thereby creating confidence and enabling growth in the digital economy.
— Neil Butters, AVP, Digital ID and Innovation
---
Acquisitions and consolidation in 2021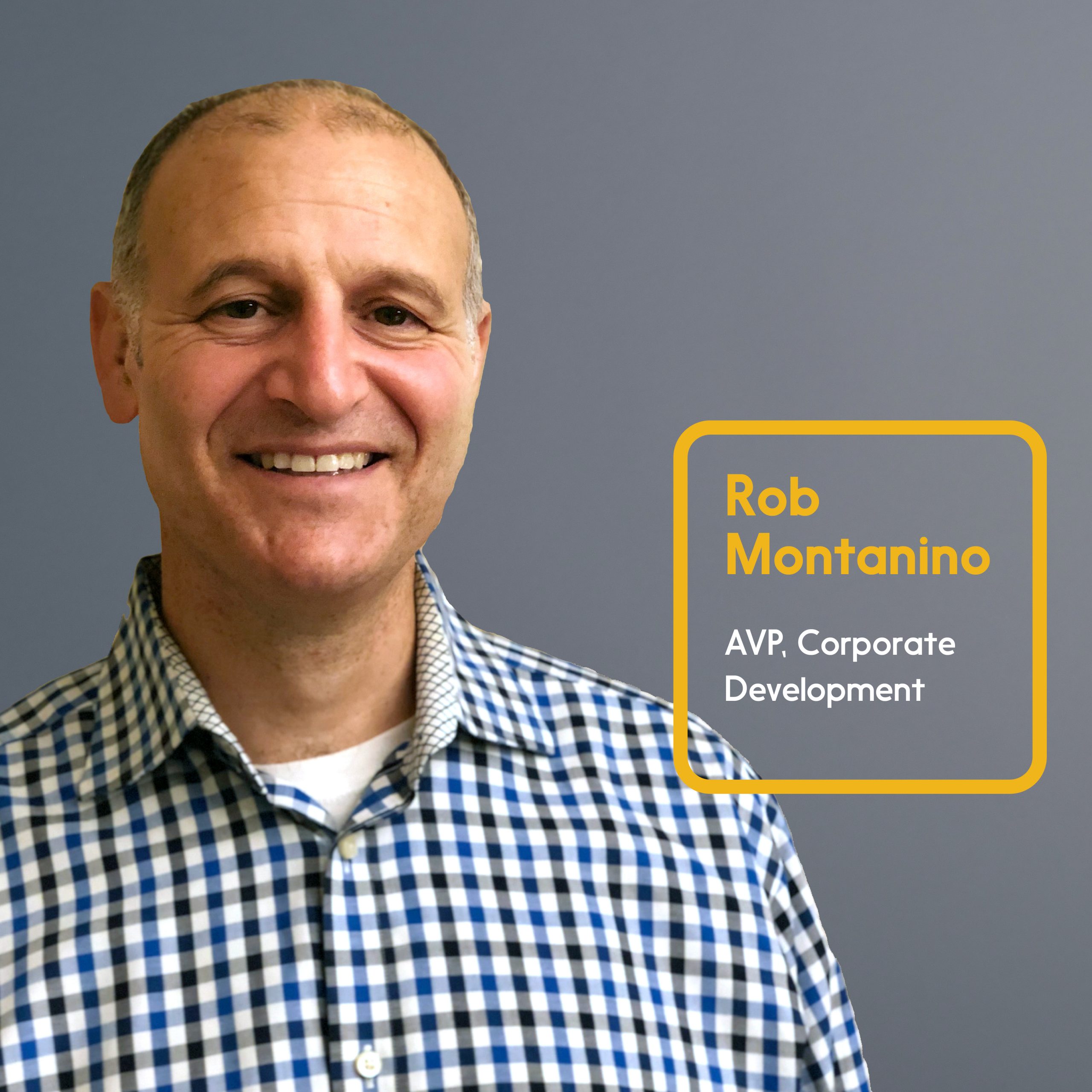 The past few years has seen significant industry consolidation in the financial services sector via Mergers and Acquisitions (M&A). Responding to the opportunities of digital disruption, these transactions continue to impact the ecosystem, leveraging the growth of some FinTech players and strengthening the role of many traditional Financial Institutions and payment networks. We expect this trend will continue in 2021, building off a strong recovery in the second half of 2020.
There are numerous factors that will drive M&A activity in 2021. The macroeconomic environment can accommodate growth, with central banks globally stating interest rates will remain low beyond 2022 and with many relaxing their inflation targets to ensure the economy can establish a strong footing for growth. Many corporate balance sheets have emerged from the pandemic in a very strong position due to debt refinancing at lower interest rates and high cash balances that must be deployed to enhance corporate returns. Venture capitalist and private equity firms have excess capital to invest in business opportunities driving the acceleration of digital transformation, as do institutional and retail investors who are ready to invest in exit stage companies through an initial public offering (IPO).
Additionally, the pandemic has prompted a huge shift in consumer behaviour towards digital engagement and commerce, further accelerating the digital transformation that was already present prior to the pandemic. Some businesses have strengthened their market position, while other organizations have seen their business models severely challenged. This shift may result in some entities taking the opportunity to expand in adjacent markets, enhance their position or consolidate to drive improved operational efficiencies. Likewise, the shift may result in some entities who may be challenged by digital transformation looking to sell in order to rationalize non-core assets and capitalize on the positive macroeconomic drivers to realize a high valuation and a financially successful exit.
The combination of these factors will facilitate a wide variety of alternative deal models in 2021 ranging from traditional mergers and acquisitions to more joint ventures, partnerships and alliances to ensure the players entering into transactions can adequately meet their objectives. We expect 2021 will be an exciting year for the payments and secure transaction space.
— Rob Montanino, AVP, Corporate Development
---

The Importance of Innovation in 2021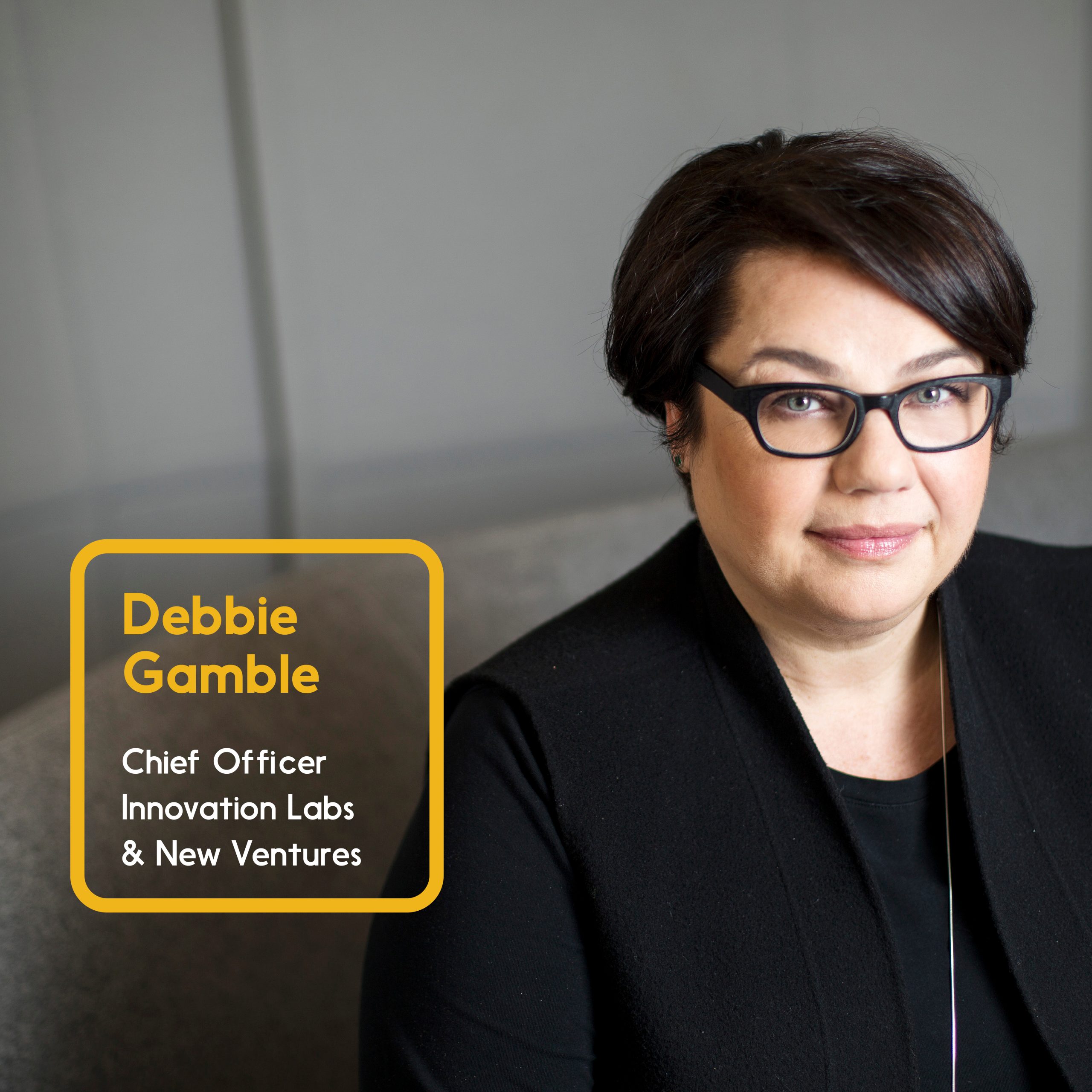 One of the themes we have been pondering is the link and impact of innovation on society's productivity and ultimate prosperity. This idea may be even more applicable in these uncertain times.
Innovation is an important mechanism for how we view and respond to change. It is a necessary element for growth, whether it be in business or in our personal lives. It encourages us to be curious and helps us be creative in how we respond to challenges and embrace opportunities. When times are good, it becomes an easy choice to invest in innovation initiatives. However, in challenging times, it is tempting to stick to what has worked in the past and constrain innovation and R&D activities.
In reality, this period that some have called "the great reset" offers incredible opportunity and potential. Times of friction, especially at a global level such as the pandemic, create a blank canvas for creation. According to a recent study in Harvard Business Review reviewing the effects of constraints on creativity and innovation "found that individuals, teams, and organizations alike benefit from a healthy dose of constraints. It is only when the constraints become too high that they stifle creativity and innovation."
A case in point: In 2020, stages around the world went dark and hundreds of thousands of newly unemployed creative entrepreneurs were let loose into the world. With access to data, laptops and smartphones and time, their potential to create was unlimited. In one instance, a young singer, published a fun, short clip of her singing a verse from the non-existent "Ratatouille – The Musical" on TikTok. Within a few weeks, an actual, unauthorized musical was created by collaborative TikTok users and performed online raising over $1,000,000 for out of work artists.
If the ability to innovate is enhanced during this reset then the call for new game-changing ideas and breakthroughs must be encouraged. In these uncertain times it is even more important for us to look for new opportunities as we continue to define our 'new normal'.
2020 presented numerous global challenges from health to economic stability to how society interacts. It may seem like growth and innovation has stalled, but it's just the calm of people quietly creating, developing and thinking before the storm action and output. Many are questioning whether investing in innovation has a place in the current world and the value it provides. We suggest that the real question is, "How can I or my organization more fully embrace innovation in order to capitalize on what is coming? Bring on 2021!
— Debbie Gamble, Chief Officer, Innovation Labs & New Ventures
1 https://sencanada.ca/content/sen/committee/421/BANC/reports/BANC_SS-11_Report_Final_E.pdf
2 https://globalnews.ca/news/4870779/canadians-financial-insolvency-2019-mnp-ipsos-poll/
3 https://www.bankofcanada.ca/2020/08/interac-e-transfer-prominent-payment-system