"The internet is forever" is a common phrase. Sometimes it can be a good thing, since it can mean that whether it happened a week or a decade ago, it can help you find whatever information you need. However, it can also mean that sensitive personal information, including financial and health information, is left unattended and vulnerable. And even a little data can go a long way for would-be bad actors in the digital age.
Small breaches can cause big problems
As more of our day-to-day lives are integrated into the digital realm, the number of online accounts each person holds has grown exponentially. We can have accounts for social media, financial institutions, online stores, rewards programs, and so much more. As the number of accounts adds up, it can be easy to forget or neglect what information is held in which accounts.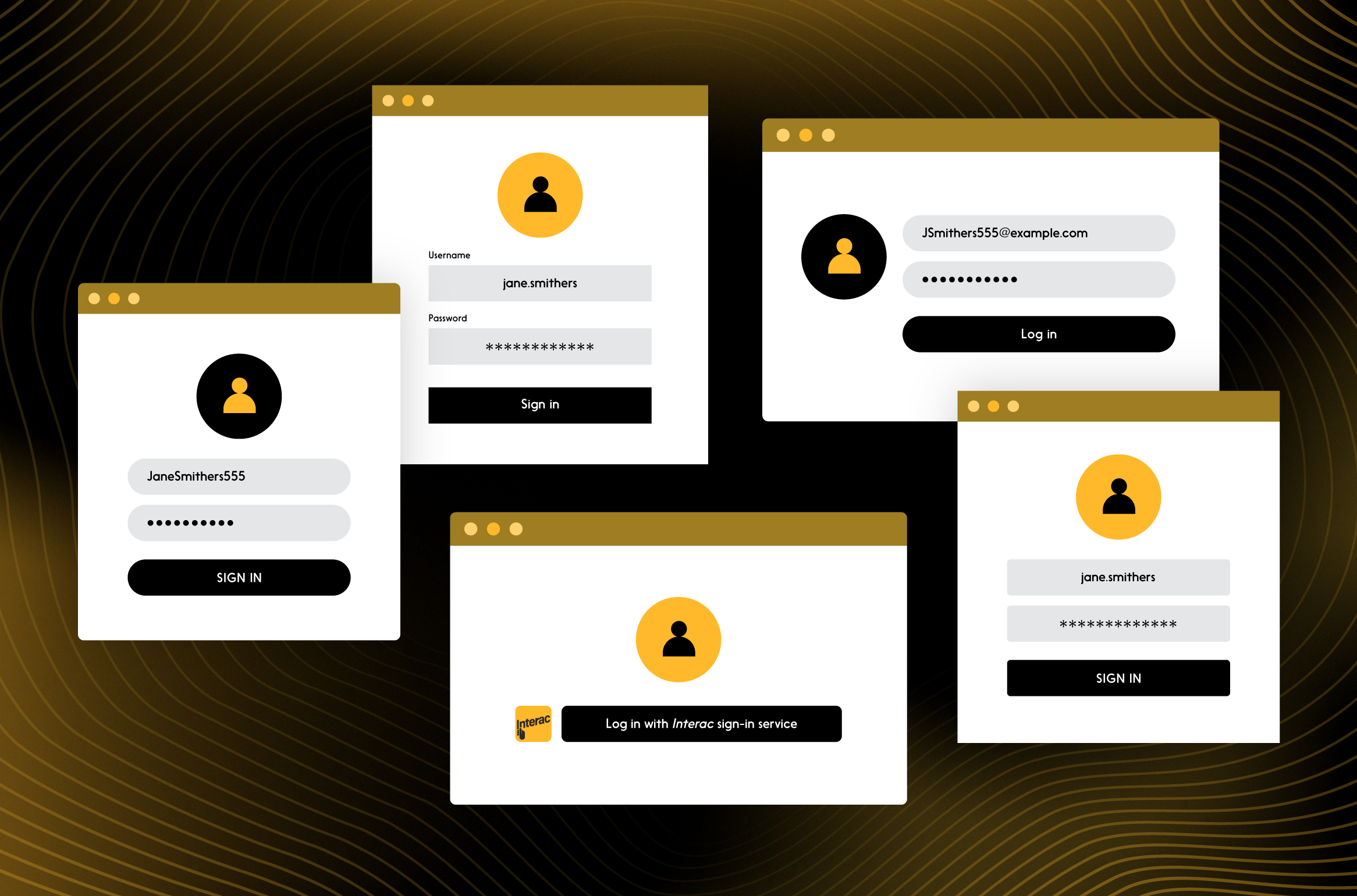 Sometimes accounts outlive their usefulness, be it for a service you may no longer use or a one-time purchase at an online store. The potential risk that arises from abandoning that account is that a forgotten piece of data, either financial or identifiable to you, is out in the world and could be obtained by hackers, who often see abandoned accounts as a treasure chest of information.
It can be a more likely risk than one would think. Recent research by Interac found that more than half of Canadians (55 per cent) have used the same passwords across multiple websites. Additionally, when it comes to their bank accounts, 64 per cent admitted that they haven't changed their banking password in the past year.
Personal information housed within any type of account, regardless of whether that account is active or abandoned, could be vulnerable. And if the login details such as username and password are the same ones you use on other platforms that become compromised, then those accounts could be at risk as well. Additionally, if scanned personal documents are sent through an email account with a simple name and password, your very identity could be at risk.
Now, that all may sound a little frightening, but the important thing to know is that there are measures and digital solutions available to help you protect your personal information from future vulnerabilities.
Helping to prevent digital fraud and protecting your personal information
Even as potential risks to personal data have evolved over the years, so too have the ways to combat them.
The path towards protecting your personal information starts with education. One of the first steps towards understanding digital privacy can be found in where the user journey starts: the sign-in page. While it's a process we often overlook, the moment of signing in is often a critical first line of defense for your online personal information.
It's important to know that not all sign-in methods are created equally. According to recent Interac research, only one per cent of Canadians found login credentials for social media accounts as the most secure way to sign into online services but continue to use this method anyway despite the low levels of trust and confidence. The research also found that almost half of Canadians (49 per cent) support using their financial institution login details to verify their identity during the sign-in process.
Interac offers sign-in solutions that use existing trusted credentials such as those held by financial institutions to allow Canadians to access online services from businesses and government.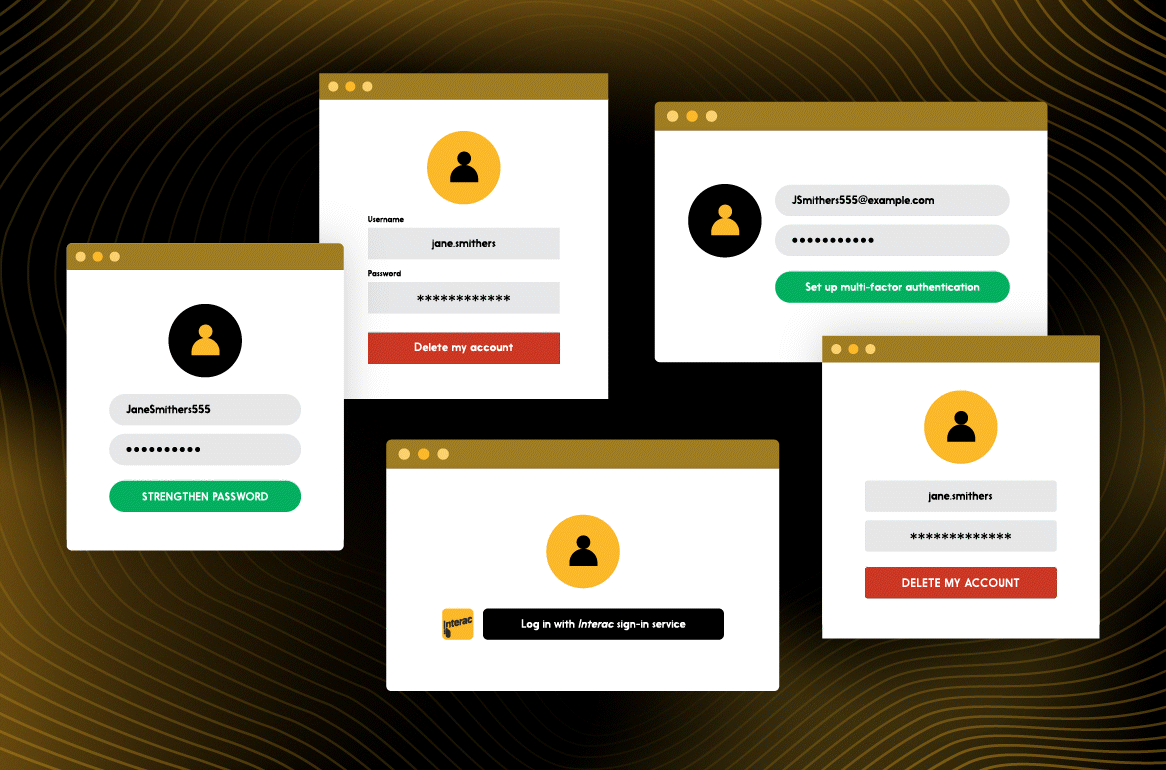 Another way to look at things is to consider each online account you hold as an entry point to your personal information. When framed this way there could be more of your digital information out there than you're comfortable with. So, taking steps to consolidate your digital self, by deleting unnecessary accounts, performing an audit on connected services, and using secure verification solutions like Interac sign-in service to access participating online services, will help to minimize your digital footprint and help you control your personal information online.
Digital privacy is for everyone
Finally, remember that digital privacy and data protection is a topic that impacts almost everyone. Staying in the know of current security trends, taking measures to help protect yourself, and educating others to do the same, can be a step in the right direction towards Canadians feeling more in control of their data.
To learn some more ways you can help keep your personal information safe, visit our data privacy resource page.