Deemed one of the world's biggest tech conference, Collision 2023 hosted over 40,000 attendees, 1400 startups and 230 partners. As a proud sponsor, we created a space for tech leaders to learn, connect, and exchange ideas, whether in our brand new InLife activation space or the Executive Lounge, presented by Interac.  
As part of our 2023 programming, we hosted Interac Lightning Talks. Here, thought leaders from our organization shared insights and perspectives and answered questions around building a best-in-class recruitment team, verification solutions, innovation, digital payments, small business solutions, and more.
Did you miss the Interac lightning talks this year? Here are 6 things you need to know:
Building a best-in-class recruitment team for your organization – Voula Vassilopoulos, Director, Talent Acquisition at Interac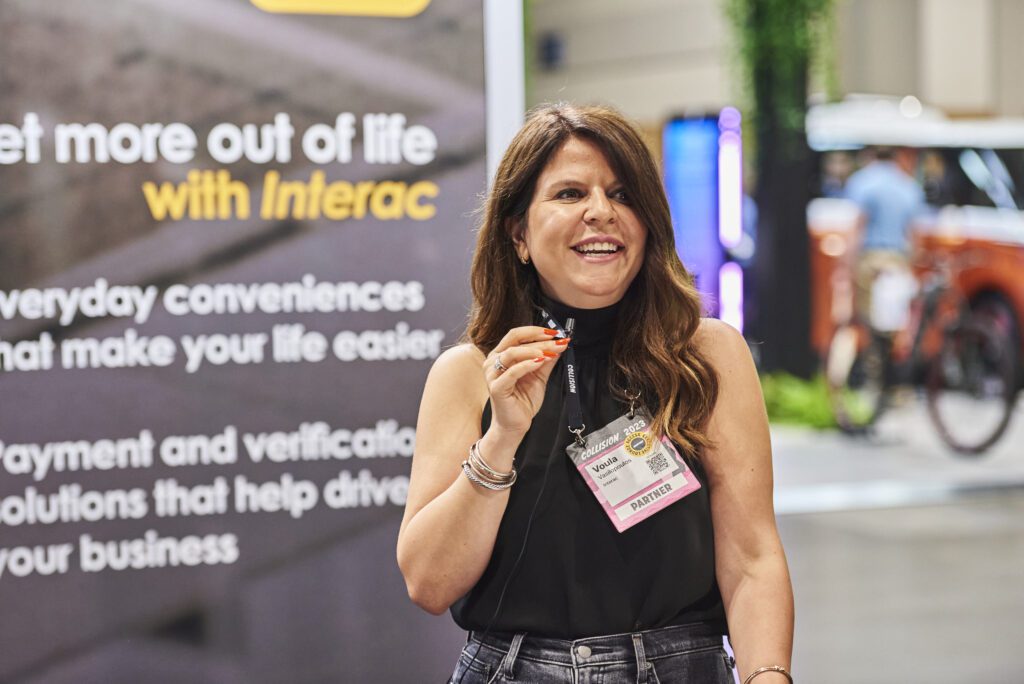 Data and analytics are foundational to recruiting the best talent and helping determine the reality of your organization's unique situation. By leveraging data, you can build a predictive analytics model to foresee the pace of your company's hiring and growth throughout the fiscal year. These insights can help inform your hiring strategy and how it should be implemented.
Enhancing digital experience through verification – Giles Sutherland, VP Business Development, Interac Verified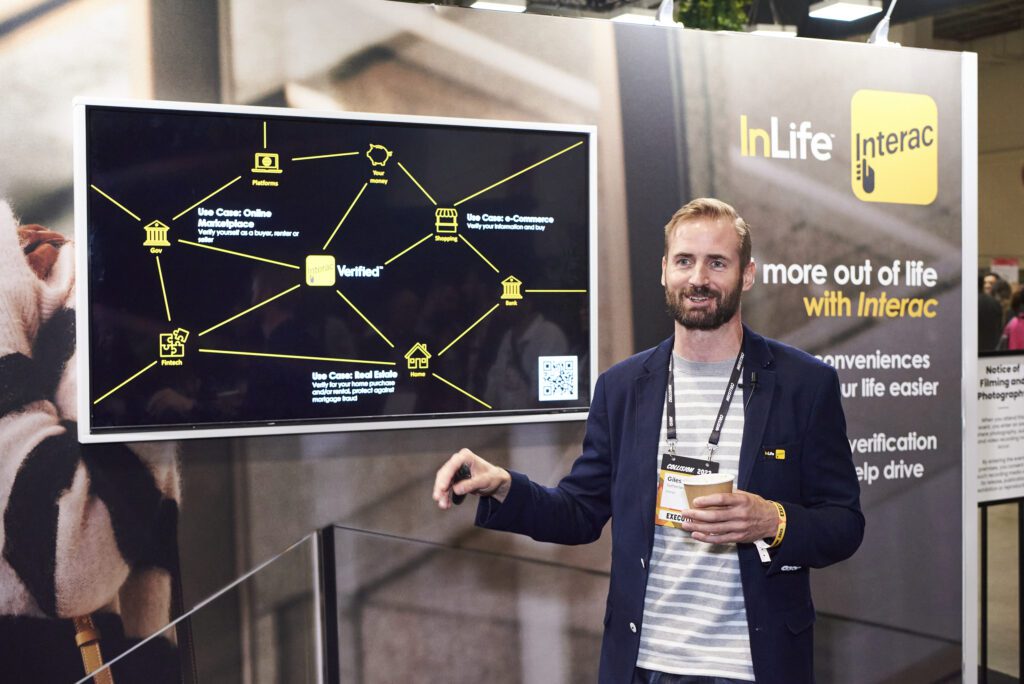 Trust is an essential part of Canadians' digital lives. Consumers, businesses, and governments need assurance that their digital interactions are protected from frauds and scams. Verification services such as Interac Verified provide a convenient solution for users to digitally verify and authenticate their data. Further, they help to simplify onboarding, meet compliance standards, protect against fraud and acquire more customers.
How digital payments can spark small business success – Leo Bailey, Director, Small Business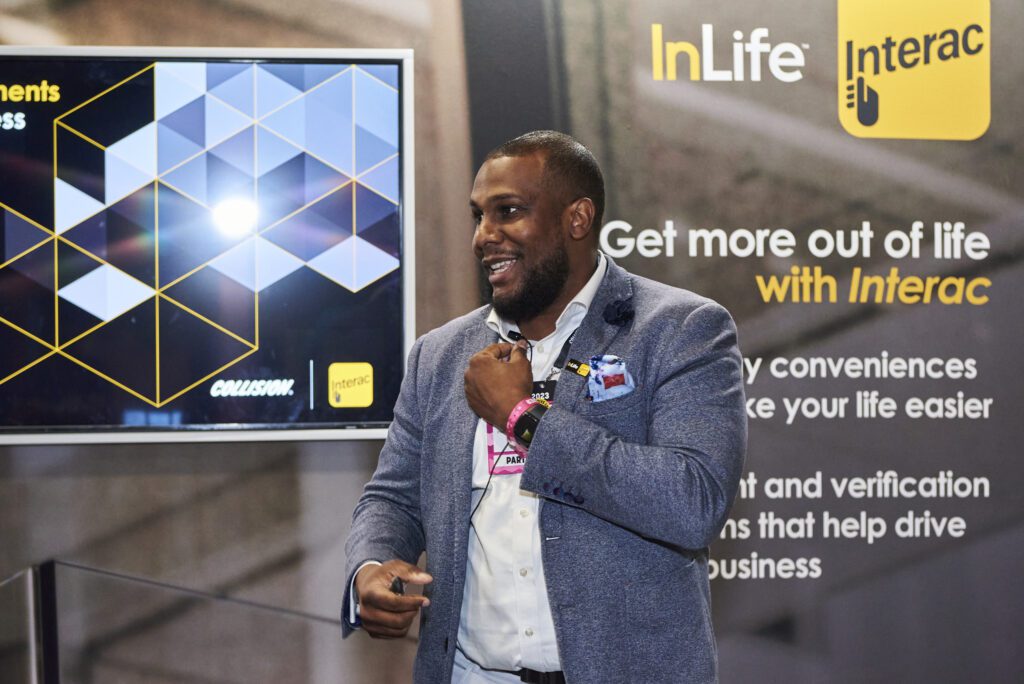 The small and micro-business community is integral to the health of the Canadian economy. With many facing industry pressures such as inflation, cost of borrowing, staffing and other operational challenges, it is crucial for businesses to use cost-effective solutions. One way this can be done is by adopting Interac e-Transfer for Business. It provides a fast, efficient, and ubiquitous payment solution for Canadian businesses to send and receive payments for commercial transactions.
Can open payments boost public transit ridership in Canada? – Alicia Cornejo, Director Growth & Go-to-Market and Richard Mills, Go-To Market & Business Development Director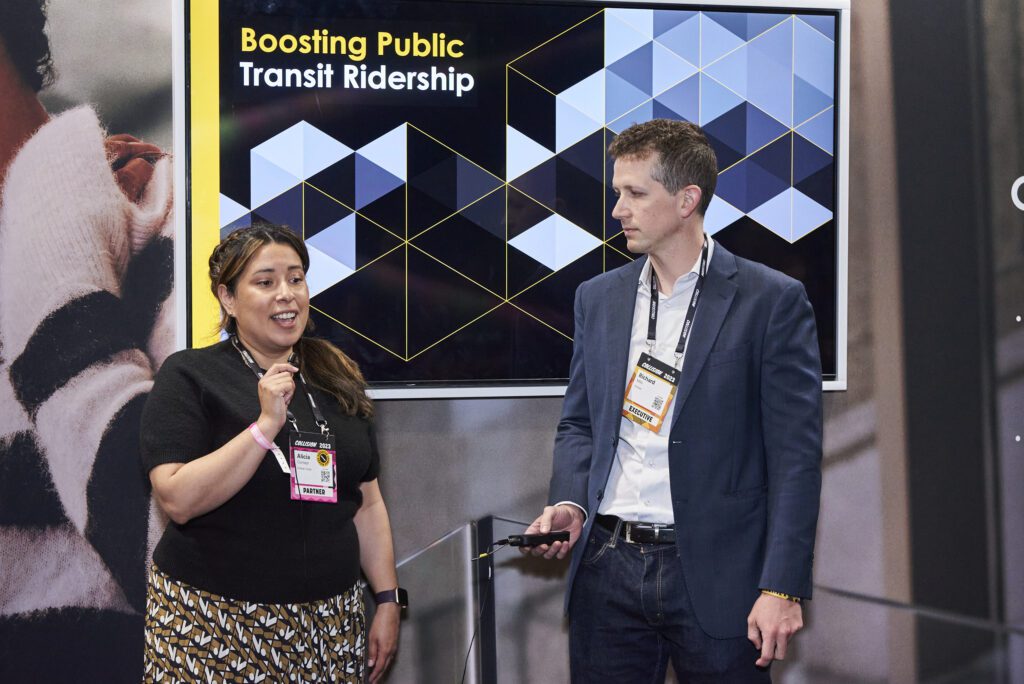 Bringing contactless payment options (sometimes called open payment systems) to transits spaces has two distinct benefits for boosting ridership in Canada. First, it broadens customers' accessibility by meeting them where they are. Approximately 67 per cent of transit users indicate they would be likely to pay for transit by tapping their debit or credit card instead of closed loop options such as transit cards/tokens/passes. Second, it could increase operational efficiencies and cost savings for Transit Authorities. This allows budgets to be allocated towards service improvements and innovations that create better customer experience.
An overview of omnichannel payments – Shenela Tavarayan, Director, Product Development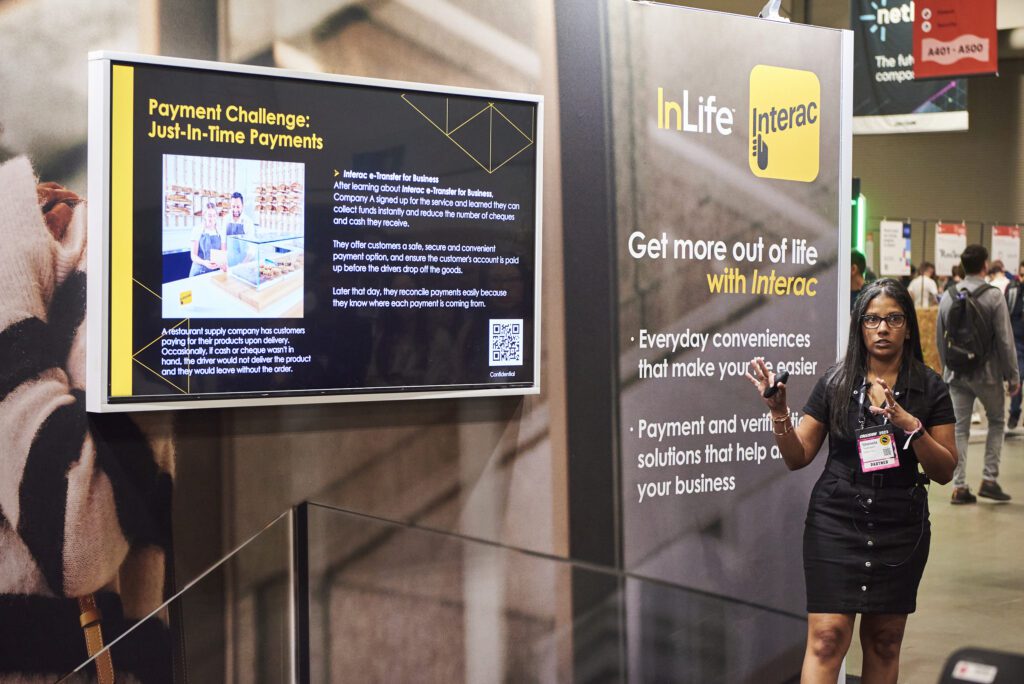 What do omnichannel payments entail? It means putting your customer at the center of payments, allowing them to pay how and where they like as part of an integrated experience. Blurring the lines between different purchase points such as in-store, social media, merchant app or website will make the experience as seamless as possible.
Customer-Centric Innovation: How Interac drives value through collaborative strategies – Samah Chowdhury, Engagement, Senior Manager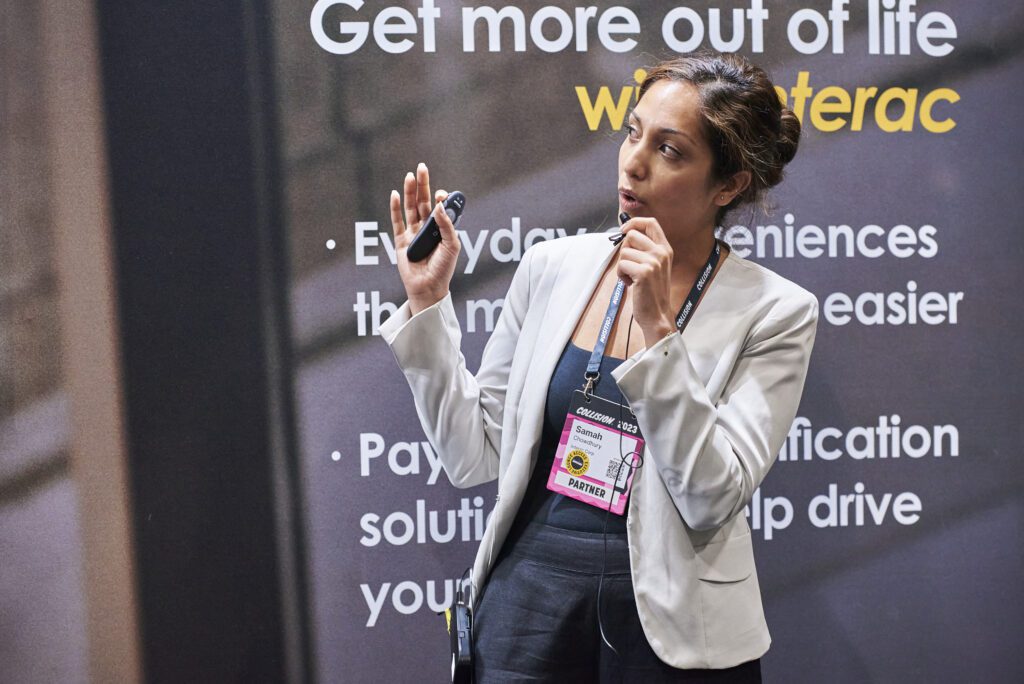 Companies and industries need to innovate to stay ahead of rapidly changing trends. How can organizations do this? Focus on customer-centric and collaborative innovation to improve the lives and experiences of the customer. This type of innovation typically involves a combination of activities including research, brainstorming sessions, product prototyping, testing and development. Innovations developed through collaborative efforts may take many forms such as improvements to existing products or processes; completely novel solutions; or even entirely new markets for existing technologies. For Interac, this means innovating with the purpose of providing our customers with the product and services most relevant to them.
Learn more about Interac at Collision 2023.