At Interac, we're focused on innovating the future of payments and verification to help make the lives of Canadians easier to navigate in an evolving digital economy. That's why we were a proud sponsor of the Collision Conference, one of the world's largest tech conferences, hosting upward of 40,000 attendees from over 140 countries.
An immersive tour through our InLife activation space
At Collision, Interac created the Interac InLife immersive activation space. Here, attendees could interact with aspects of our brand, our products and services and learn how we are enabling Canada's digital economy through payments and verification. For example, the InLife activation space showed how Interac helps Canadians verify their identity, how contactless payments can help make transit more convenient, how Canadians small businesses can leverage digital payments, and what it means to be a part of InteracLife.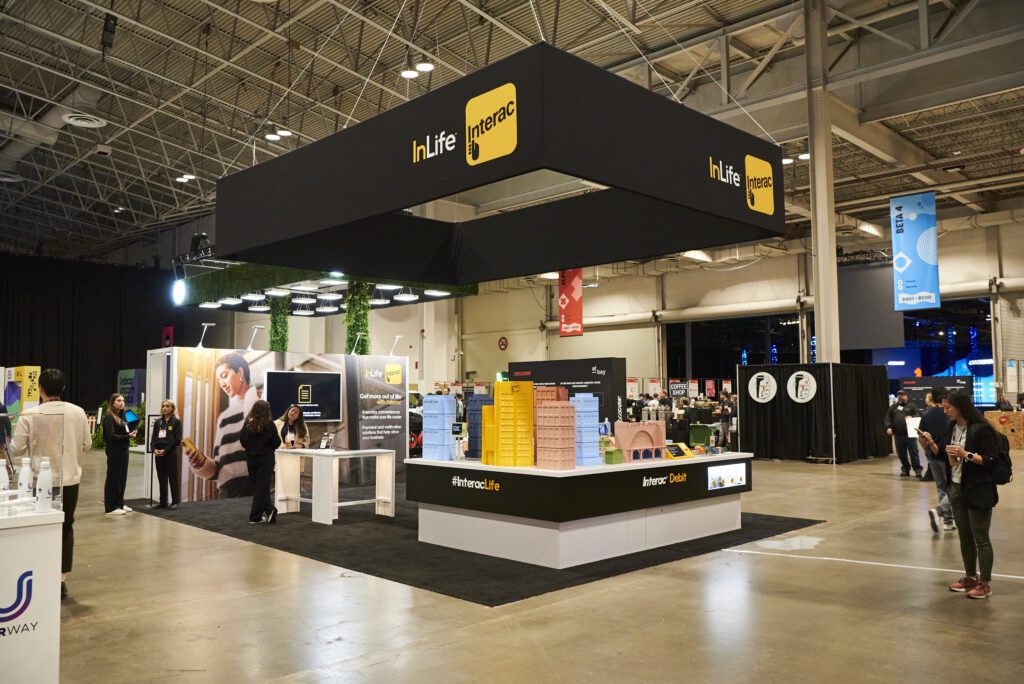 In the InLife activation space, we hosted lightning talks from experts in our organization touching on building best-in-class recruitment teams, how adopting digital payment solutions can empower small businesses, the role omnichannel payments will play in the future of commerce, building better digital experiences through verification, unlocking business efficiencies, the importance of customer-centricity in innovation, and open payments boosting public transit ridership in Canada. Check out our key takeaways from the lightning talks & Collision experience here.
Fostering connections through Executive Lounge presented by Interac
The InLife activation and the Executive Lounge, presented by Interac, provided thought leaders, business owners, and innovators a shared space to collaborate and build new ideas with one another, and connect with startups and prospective employees.
This year, Interac also hosted a social hour in collaboration with Conscious Economics. Here, we brought together Interac partners and conference attendees to make introductions, connect and mingle, with a performance from Meagan De Lima. Throughout the year, Interac works with Conscious Economics to provide a free, foundational digital learning platform to support the development of financial wellbeing and mindfulness.
Supporting Canadian communities at Collision
Interac is committed to supporting Canadian communities during emergency crisis situations. During Collision, attendees could donate to the Canadian Red Cross and True North Aid for the forest fires across Canada in the InLife activation booth and the Executive Lounge.
The Honourable François-Philippe Champagne, Minister of Innovation, Science and Industry, The Honourable Sean Fraser, Minister of Immigration, Refugees and Citizen and Melissa Lantsman, Deputy Leader of the Conservative Part of Canada also visited the Interac space during Collision. Here, Interac was able to discuss how we are supporting Canadian communities and other initiatives driving innovation in tech.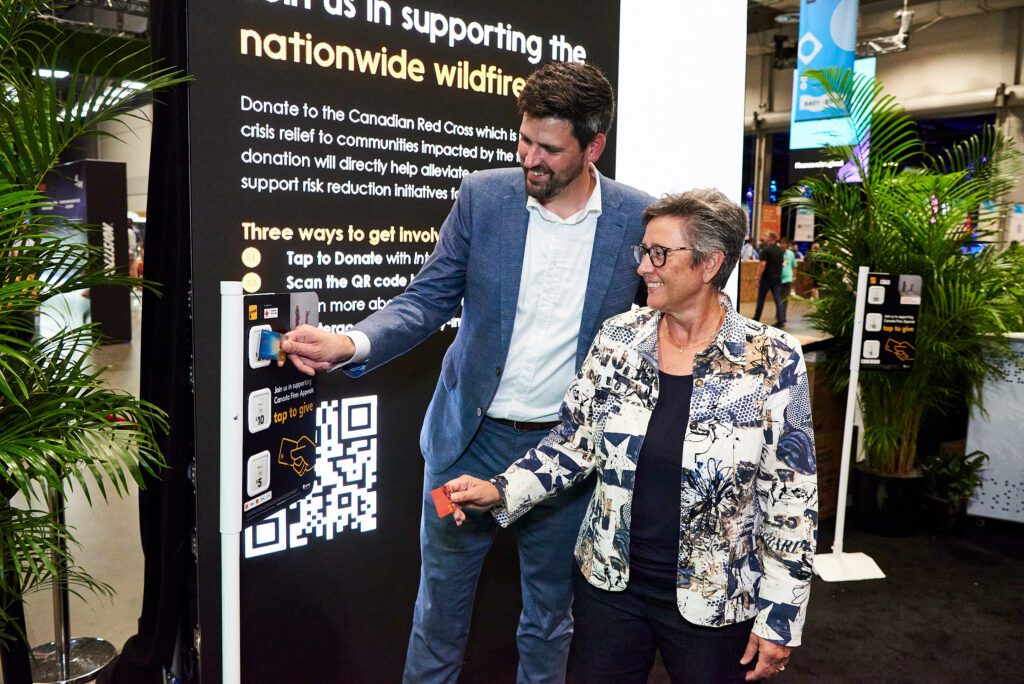 Interac Chief Human Resources Officer, Caroline Stephens, making a donation at the Executive Lounge with The Honourable Sean Fraser, Minister of Immigration, Refugees and Citizen.