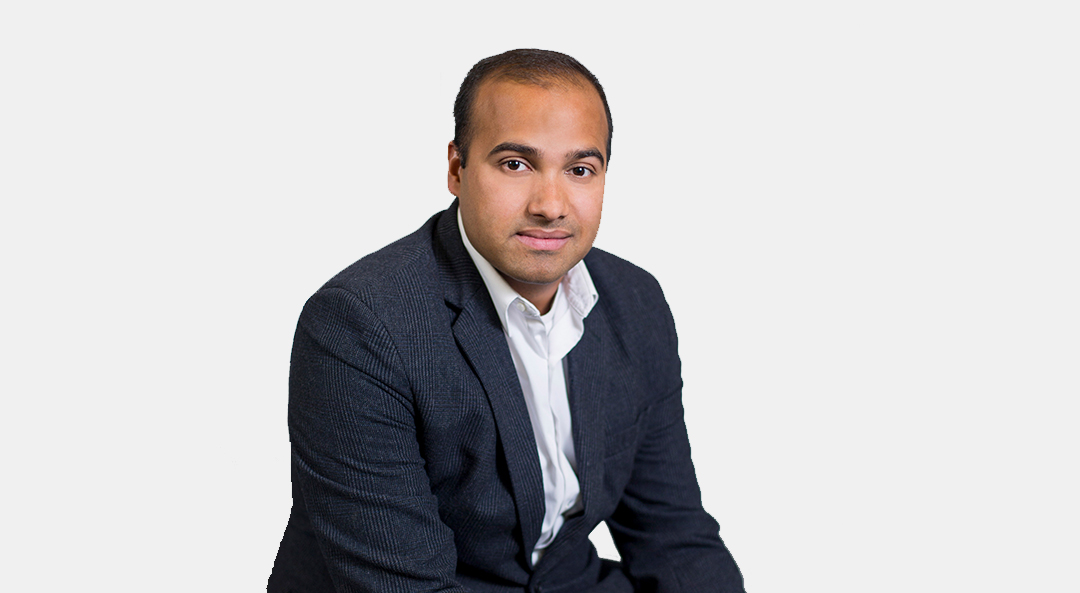 Since 2003, Interac e-Transfer has revolutionized the way Canadians send money to one another. It's fast, it's efficient, and there's nothing else like it in Canada's payments landscape. And today, it's more popular than ever; total Interac e-Transfer volumes increased to 371.4 million transactions in 2018, accounting for 54 per cent year-over-year growth. Transaction value also grew to $132.8 billion, and Canadians used the service over one million times per day.
To contextualize these stats, we spoke to Anurag Kar, Director of Digital Push Payments at Interac. He told us about the popularity of Interac e-Transfer among consumers and shared how the product will change to suit small businesses and giggers.
The following interview has been edited for length and clarity.
Q: Why is Interac e-Transfer so popular among consumers?
AK: Interac e-Transfer is the most efficient way to send money to another person. The need to share money doesn't go away; people are always going to go out with friends, make group purchases, pay for a service like a babysitter or a dogwalker. The issue is: What's the payment option at their fingertips at their time of need?
That's why we always try to identify how Interac e-Transfer is being used. That way we can understand what additional features might be useful for consumers. Did your friend pay for dinner or a trip to the movies? Use Interac e-Transfer to pay them back, instead of cash, because our solution is the most flexible payment option. It's easily accessible from your smartphone, tablet, laptop, or desktop computer. That mindset of paying someone where you want, when you want is very appealing and is one of the reasons that Canadians continue to use our service.
Q: When reviewing the 2018 statistics, what surprised you most?
AK: One of the most surprising changes was that the average transaction value has gotten down to $357. To put this in context, if you look back six years, the average transaction value was around $465. This is a very big drop in the average value. This tells us that Canadians are using Interac e-Transfer more regularly for their day-to-day transactions.
It's interesting because people and their needs to share money have shifted. More transactions have come through the Interac e-Transfer platform because the experience is robust and the price changes from their financial institutions have made it a no-brainer. If it's free to send someone $10 to $100 to $1,000, based on your banking package, why not use it? Instead of withdrawing cash from a bank or at an ATM, people are using Interac e-Transfer, and more often. Why make the trip to withdraw cash?
Q: From your perspective, what are the key takeaways of this strong growth?
AK: The growth of the service is among the highest since 2005. If you look at it from an economic view and a product life cycle view, that doesn't generally happen. The product life cycle usually goes up and then slowly comes down. In our case, consumers have come to trust Interac e-Transfer as a secure, convenient and reliable service and are transacting comfortably on the platform. Some consumers, who are also giggers and small business owners, already recognize the potential of this platform for their business transactions, so we are seeing some growth coming from them. Overall, we see strong opportunities for businesses to consider this type of platform for their payments needs
Q: What can business customers take away from these stats?
AK: There's been great usage from the business community, from small businesses and giggers to larger companies. That tells us there is an appetite for more digital payment options for businesses and we want to facilitate that. So we're focusing on how we can continue to adapt to help businesses come on the platform and transact with the consumer population that's already there.
Q: What's next for Interac e-Transfer. What's the next major development?
AK: In the next two- to five-year horizon, Interac e-Transfer in the individual person-to-person, (P2P) and retail spaces will expand a little further. Interac e-Transfer can be used by everyone else in terms of small businesses, micro-businesses, giggers, and more. So going forward, it's about bringing that population of P2P into the business world. That's the next horizon: how to look at the business landscape and bring businesses to where individuals already are—using Interac e-Transfer in record numbers.
Q: Can you tell me about how Interac e-Transfer will expand to suit businesses, specifically micro-businesses or giggers?
AK: In terms of small businesses and giggers, we've already launched features like Autodeposit and Request Money that are tailored for one-to-one small business and gigger interactions. Autodeposit lets them receive funds automatically without answering a security question, while Request Money helps them collect outstanding bills by sending requests for payment.
The next step is to support businesses along three horizons. The first is small-businesses, where the sole proprietor needs some transaction and processing capabilities for their day-to-day needs. Then it's the mid-market domestic business where they need high commercial volume payments, but also low volume payments. The third size we're looking at are large commercial businesses and how they can transact with small businesses or individuals.
As the payment and digital information network in Canada, our main goal is to connect individuals and businesses to the funds they have to transact with one another. Our focus is always on making day-to-day payment interactions easier for Canadians. That's our design premise, always.
(*article edited to clarify Interac e-Transfer transaction fee based on banking package)