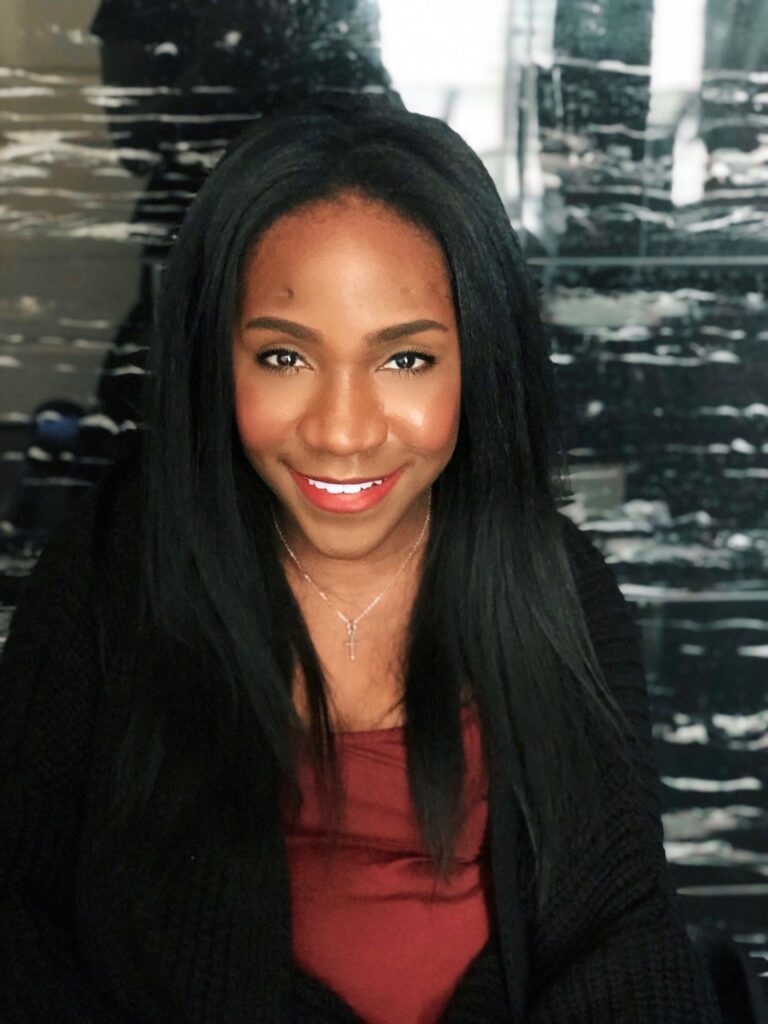 While 'resilience' is a word likely heard, spoken, and embodied more than usual in the context of COVID-19, it's far from new to Toronto small business owner and eternal optimist, Taylor Lindsay-Noel. In 2008, Taylor was a 14-year-old elite gymnast on her way to representing Canada at the 2021 Olympic games. During training, she was attempting an extremely challenging and advanced move that resulted in a life-changing accident, leaving her immobilized from the neck down.
The impacts of her accident are never ending and still felt to this day, but in ways inspired Taylor to create her now hugely successful and Oprah-approved small business, Cup of Té, a high-end luxury organic tea company launched online in 2018.
"There's so much life after tragedy," Taylor repeats – a lesson she strives to reinforce when discussing her journey. "When faced with adversity it's really important to remember it's just a comma in your life story. It's not the end. There's so much left to write and rewrite and you're ultimately in control of how that story comes to life," she adds.
Controlling her story
Taking control is exactly what Taylor did after her accident. Cup of Té has become a massive success in just two years, with Taylor's teas being included in 2021 Grammy swag bags, exclusively used by Airbnb Luxury Retreats in Canada, and of course, listed as one of Oprah's favourite things. Interestingly, the COVID-19 pandemic is something Taylor points to – alongside endless nights of hard work – as a catalyst for the fast-paced success of her business.
For Taylor, the pandemic opened a market hugely focused on e-commerce and created a demand for luxurious items to be enjoyed in the comforts of home. The resurgence of Black Lives Matter and goals to "buy Black" and "shop local," in conjunction with seeking quality products like hers, also led to more growth. COVID-19 has presented immense challenges for small businesses, but in line with her goal to always find the positive in negative situations, bright spots like these are important for Taylor to acknowledge when looking ahead and learning from success.
The power of community
The pandemic's acceleration of recent growth however does not negate from the incessant challenges she has and continues to face as a Black, female, and quadriplegic entrepreneur. Not being taken seriously as a small-business owner is something Taylor is unfortunately no stranger to, but as she strives to redefine the mould for what a 'normal' entrepreneur looks like, she emphasizes the power of community. Supporting other small business owners through information sharing, collaboration, and referrals are just a few ways Taylor gives back to honour the long list of those who have supported and championed her journey, which include organizations like Interac Corp.
Taylor Lindsay-Noel was approached by Interac to participate in their Employee Appreciation Week campaign. This annual celebration is an opportunity for the Interac leadership team to say 'thank you' to all employees for their tireless efforts ensuring Interac platforms, products, and services continue to operate smoothly for Canadians.
Taking into consideration the dedication and resilience employees have shown during these difficult times, as well as the impact COVID-19 has had on local small businesses, Interac partnered with Toronto vendors, like Cup of Té, to create experiential packages that staff could enjoy at home. Each employee was able to select the experience of their liking, which was then delivered to their doorstep.
"Interac was one of the first companies that actually made me realize there was an opportunity to work with corporate sponsors, which ultimately helped me grow my small business" says Taylor. "I've loved the evolution of working with the team. What started out as Employee Appreciation baskets then led me to delivering a keynote for their staff on International Women's Day – it's been an amazing partnership."
Next Steps
Support like this alongside years of dedication and hustle helped actualize Taylor's newest venture – a Cup of Té storefront – an accomplishment she says is also a product of the pandemic. The demand for curbside pick-up during lockdown reaffirmed the need for an in-person experience as well as introduced new ways of working that Taylor is excited to pursue through her upcoming store.
"Acknowledging the doors these peculiar times have opened is important for me. I've learned it's critical to look for the positive in negative situations and that's what resilience is so often about," says Taylor.
COVID-19 has presented immeasurable challenges and hardships for many but sitting with the negative to the point of inaction is a true disservice, according to Taylor. Getting comfortable with change is key to maintaining resilience and is something she encourages Canadians alike to embrace, as it's been so life defining in her own journey and success.
To learn about more Taylor's story and to support her small business, please visit Cup of Té.