The holidays may be one of the busiest times of year for small business owners, but the challenge to serve customers, handle operations, and stay cash flow positive exists all year round.
With economical, easy-to-use payment solutions within reach, you can level up your business game when it's crunch time, skip the headache of payment reconciliation, and stay in charge.  
When you embrace digital payments, you also free up more time to meaningfully connect with customers and employees—and enjoy more moments of calm amidst the hustle and bustle. The best part? You can feel confident knowing you're in control of your money. 
Payment solutions built to help your business thrive 
At Interac, we're constantly evolving to help businesses across Canada keep pace in changing times. That's why our payment solutions are designed to help your company stay ahead of the curve. From customer purchases to paying employees, to invoicing and depositing, using Interac payment solutions helps small business owners safely simplify and speed up all types of payments.  
How you're in charge with Interac Debit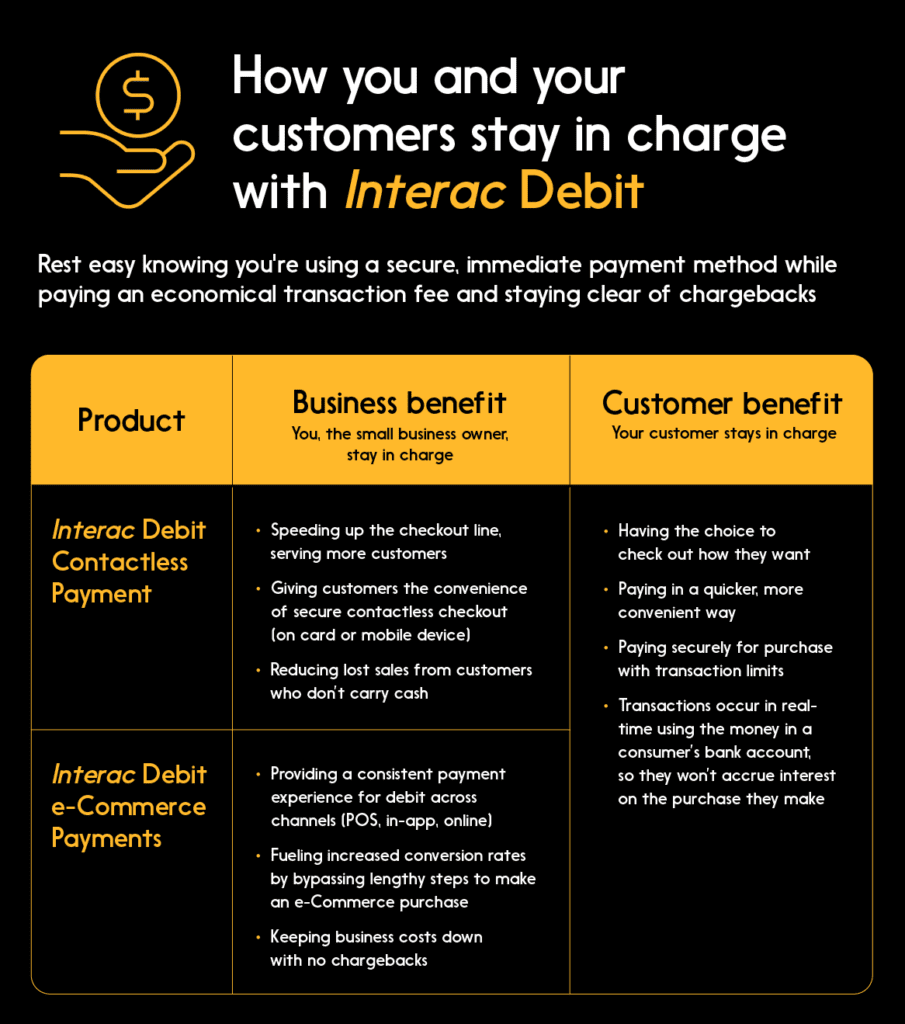 When you give your customers the choice to check out with their own funds through Interac Debit, you get the confidence of knowing they're using a secure payment solution you can trust. With Interac Debit in your financial toolbox, you'll steer clear of chargebacks, too. There are no unexpected expenses and no financial worries. Plus, each Interac Debit transaction is low cost, with only a single flat economical fee—regardless of purchase price.    
And, when you enable Interac Debit on your SPoC (Software-Based Pin on Cots) solution, you can easily accept payments wherever you do business.
How you're in charge with Interac Debit Contactless Payments 
Accepting digital payments is more critical to small businesses now more than ever. Why? Studies show more and more Canadians want quicker and more convenient contactless payment options everywhere they checkout.  
An increasing number of shoppers prefer contactless payments because they're faster on the go. Accepting Interac Debit Contactless Payments puts you in charge of business in busy times, allowing you to speed up the checkout line, serve more customers, and increase sales from people who don't carry cash. 
It's a safe solution, complete with the security of transaction limits. Additionally, Interac Debit Contactless Payments have a single flat fee, making it an economical choice especially during the holidays. And who doesn't love that? 
How you're in charge with Interac Debit e-Commerce Payments  
If your small business is online, giving your customers the option to pay using Interac Debit e-Commerce Payments gives you the confidence that comes with using a secure, convenient payment solution. That's because Interac Debit e-Commerce Payments use state-of-the-art fraud protection to protect you and your customers.   
Another advantage: You won't incur any authentication costs with these safe, real-time transactions on your side, and there's no private data to store.  
How you're in charge with Interac e-Transfer for Business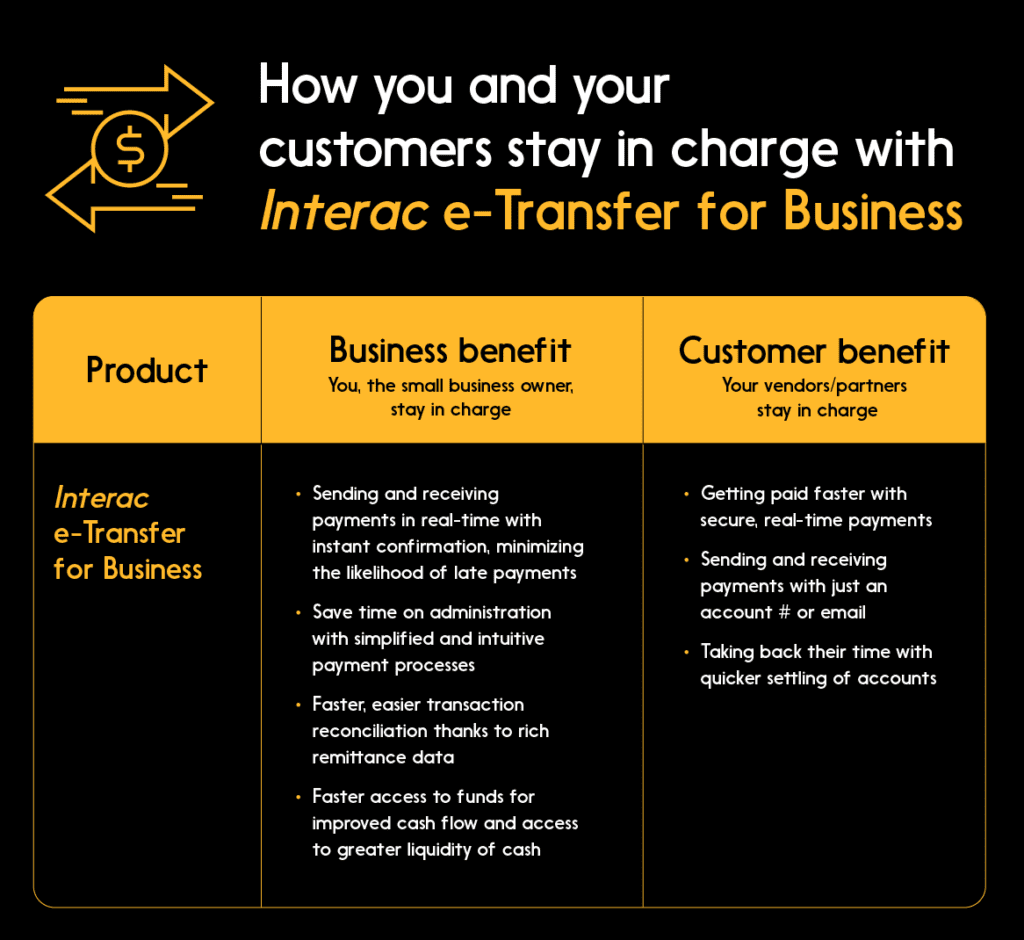 We get it. Quick money transfers are the lifeline of business cash flow. That's why more companies are moving away from traditional payment methods like cheques and EFTs. They take time away from serving your customers and expanding your business. 
With Interac e-Transfer for Business, the speed of business is now. You're equipped with faster, smarter, and safer payment solutions that put you in charge. 
By digitizing your online and in-person business payments, you can save time and energy on payroll and cheque reconciliation. To digitally pay employees and vendors, all you need is a phone number or an email address, along with a Canadian bank account. It's that easy, and creates a digital "paper trail" that makes tracking transactions simple.  
With rich remittance data, higher transaction limits, and fast money transfers with instant confirmation, Interac e-Transfer for Business meets the needs of Canadian business owners.  
"As a small business owner, I love engaging with my customers. The easier we can make it for our customers to pay, the more seamless the experience we can provide. Interac has been a key pillar in building my business from the beginning."

— Ken Benjamin, founder of Lignum Honey, on how accepting Interac helps him connect with customers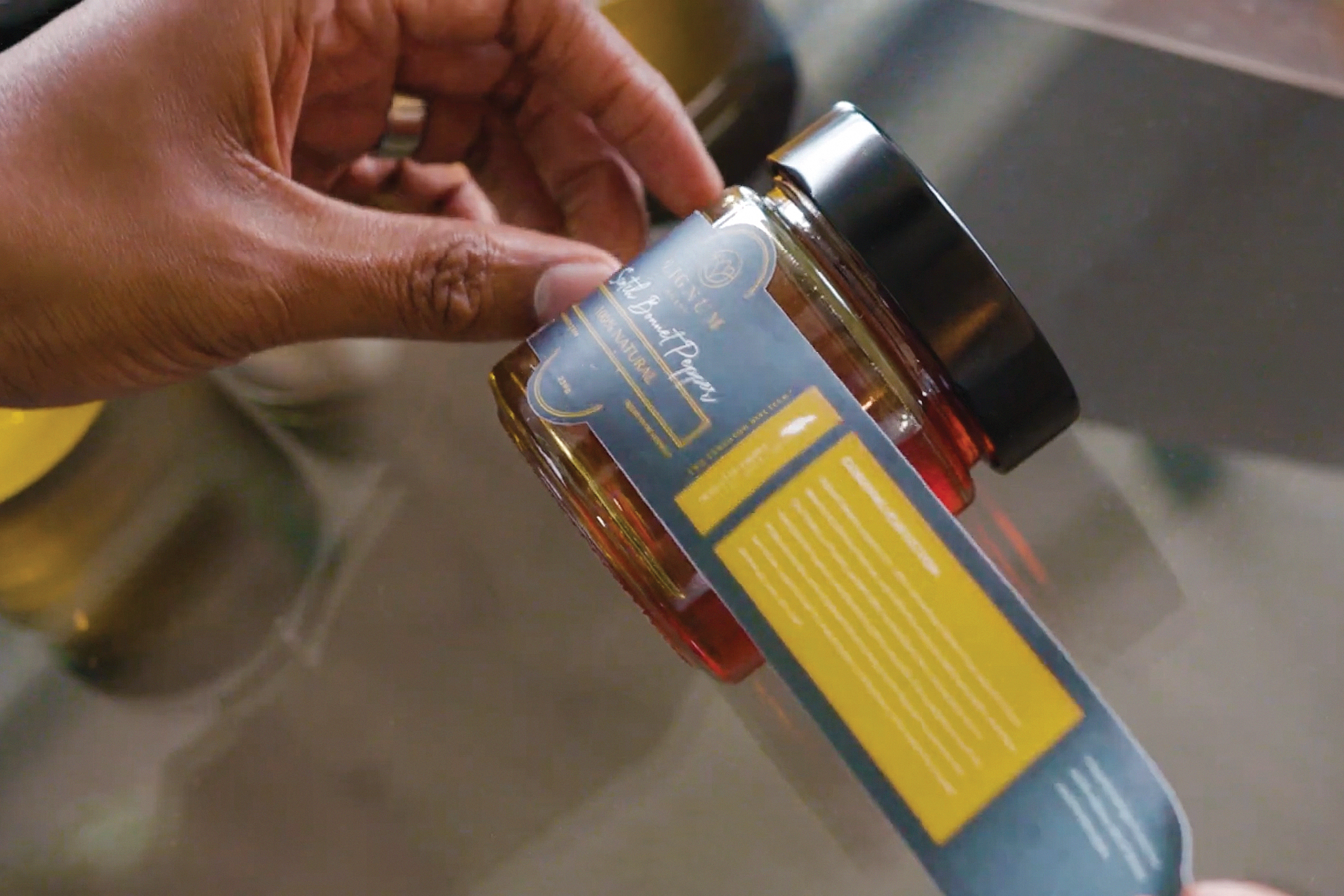 "Interac was a huge factor in my pivot to online classes. It allowed clients to register and pay for classes at whatever time was suitable for them and to pay outstanding balances."

— Suzan Richards, owner of The Cultural Arts Studio, on how accepting Interac Debit eased her expansion to online sales.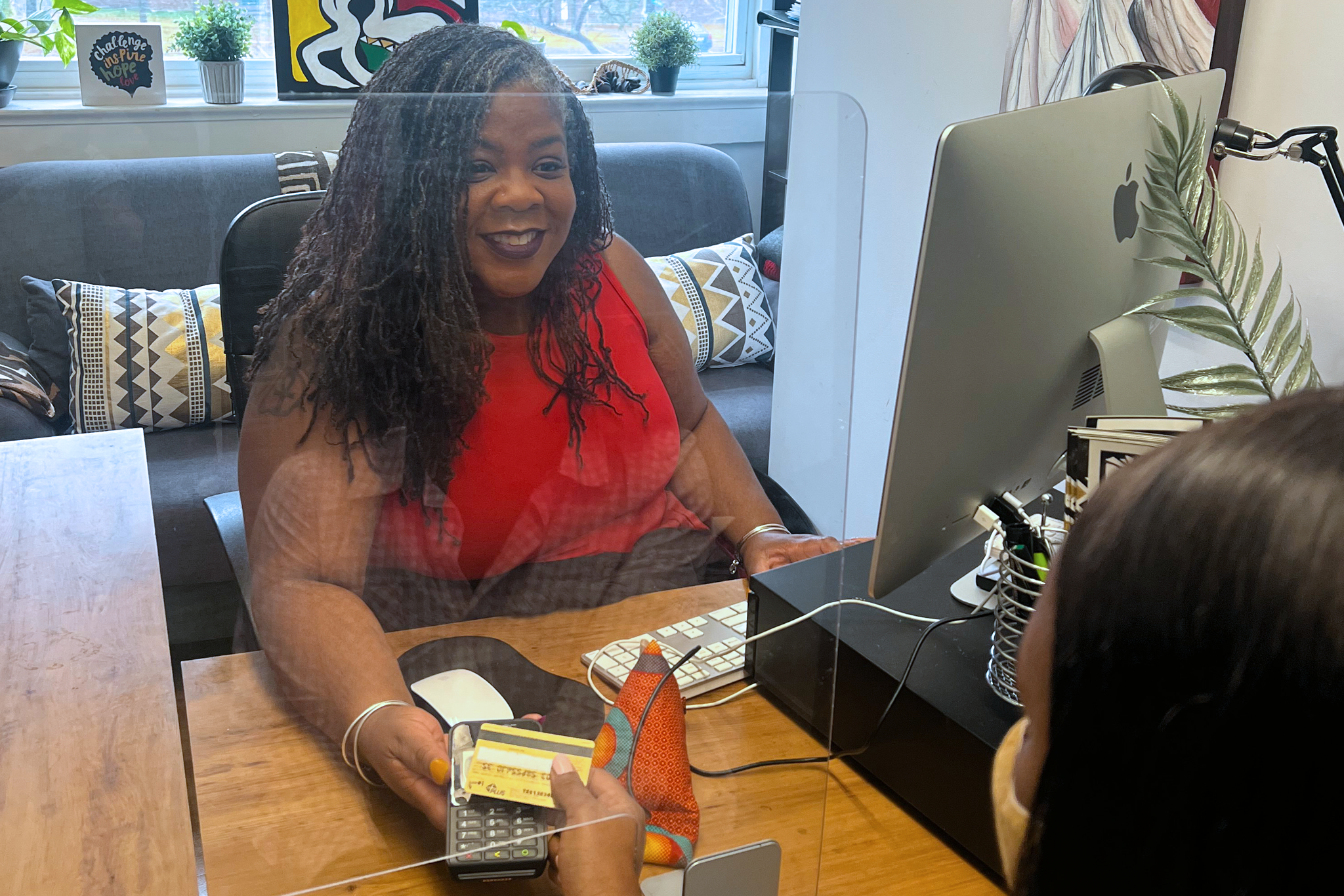 "The Interac e-Transfer service not only provides a quick way for me to be paid as an entrepreneur running a small business, but it is also a good way for me to build confidence with my suppliers. Customers get the service they need, and I get compensated right away. It's great." 

— Simone Lawrence Ogilvie, owner of Simone's Caribbean Restaurant, on how the Interac e-Transfer platform helps her safely request, send and receive money fast.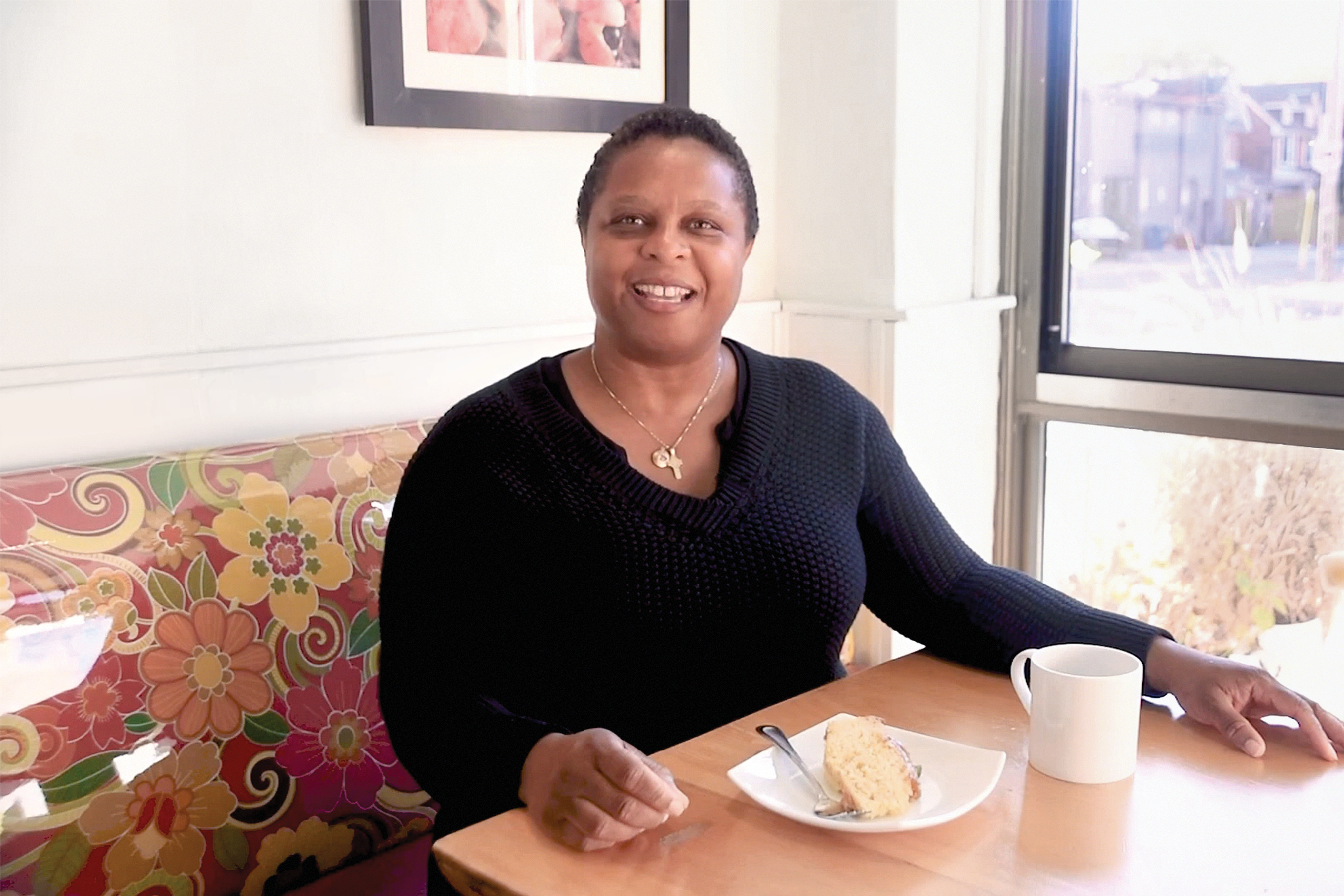 The power of staying in charge with digital payments, all year 
At Interac, we want to help small business owners be in charge all the time. We're proud to support hard-working businesses across the country as they transition to digital payments.  
When you digitize your payments and processes with Interac, you help your customers stay in control by spending their own money in safe, secure ways. And you're spending less time on cheque reconciliation and payroll activities. That means more time to focus on things that matter more to you—like growing your business and getting more out of life. 
Be in charge and get Interac payment solutions working for your business today.