It's fast. It's safe. It's what millions of Canadians use to spend their money every day. Here are just a few ways accepting
Interac
Debit can benefit your business.
1. It's the perfect match for small- and medium-sized businesses
Small- and medium-sized businesses shouldn't have to spend a small fortune to accept their customers' payments. Unfortunately, transaction-related costs can quickly add up. Fees, chargebacks, and back office expenses can make certain payment methods cost prohibitive. What's an entrepreneur to do? The simple answer: accept
Interac
Debit. There are no percentage-based rates, no unexpected expenses, and no financial worries. Instead, merchants pay a flat fee for each transaction with no risk of incurring costly chargebacks. No fuss, no muss, just a simple, low-cost payment solution.
2. It's what customers want 
Need another reason to accept
Interac
 Debit? Here's one: your customers use it and your competitors offer it. In 2017, there were nearly 29 million debit cards in active use across Canada. Not bad for a country with a little more than 35 million people. The numbers don't lie:
Interac
Debit is the darling of Canadians' wallets. When shoppers pay with a card, they use debit 56 per cent of the time. Businesses have clearly taken note of this popularity; more than 461,000 merchants currently accept debit, and over 240K accept
Interac
Debit contactless payments, the contactless enhancement of
Interac
Debit, so if you're not one of them, it may be time to talk to a payment services provider.
3. It makes checking out easier 
There's a reason people say time is money, and it's not just because it's a catchy phrase. Fast service is great service, and a long wait can test shoppers' patience. Thankfully, a variety of new technologies are speeding up the checkout process and helping merchants offer better customer experiences, while allowing cardholders to pay directly from their bank account. Contactless debit cards are just one of these payment innovations. Products such as
Interac
Debit contactless payments simplify the payment process. Customers hold their cards or mobile wallet against a reader and the transaction is either accepted or if a spend or cumulative limit is reached, the cardholder will be asked to insert their card instead. With a contactless debit card, there's no more fumbling with change or bills. Instead, there's just easy, speedy customer service, allowing you to cater to more customers.
4. It puts a stop to retail loss
Avoiding theft, fraud, or cash mismanagement is critical for businesses of all sizes.
The Globe and Mail
reports that these crimes cost the Canadian retail industry about $4 billion in 2014. That's a hefty chunk of change, no matter how deep your pockets are. And when it comes to curbing retail crimes, not all payment methods are created equal. Cash can be stolen, mishandled or lost; and between security, storage, and training expenses, its costs just keeps rising. Debit transactions reduce these risks given there's no cash to mishandle or lose. Why risk losing loose change when debit can send money directly to you in real time with no chargebacks?
5. It's among the safest ways to pay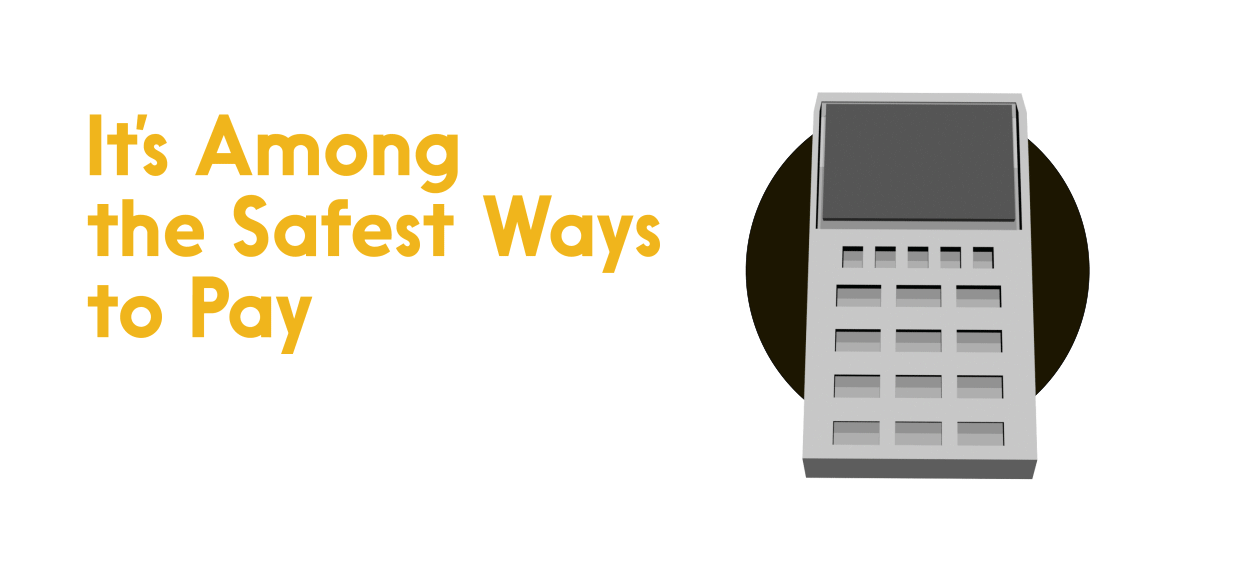 Customers want to know their information is protected. According to a survey from Chartered Professional Accountants of Canada, about seven in 10 respondents reported being worried about identity theft, and 76 per cent of those polled said they believe Canadian businesses could compromise their personal data. However,
Interac
Debit often gives customers and businesses alike that extra feeling of security. Chip technology and a
Zero Liability policy
* that covers fraudulent transactions means that the shopper is protected, while fast, chargeback-free deposits protect merchants. And that's a way to deliver peace of mind. *Protection applies to losses resulting from circumstances beyond your control. Some conditions apply. See your financial institution for details. –
Note: Interac Debit contactless payments was previously called Interac Flash.