When the COVID-19 pandemic hit in early 2020 and people were spending more time at home, many found new space for creativity through hobbies and passion projects. For sisters Hannah, Abigail and Zoe, they decided to launch a business.
Interac was first introduced to Black Oak Boutique in July 2021 at the Metro Retro Drive-In, presented by Interac, where they were one of several small businesses participating in the InLife Marketplace. What started as a passion project sewing bandanas to dress up their dog for every occasion soon turned into a full-time business in April 2020, following the encouragement and support from family and friends.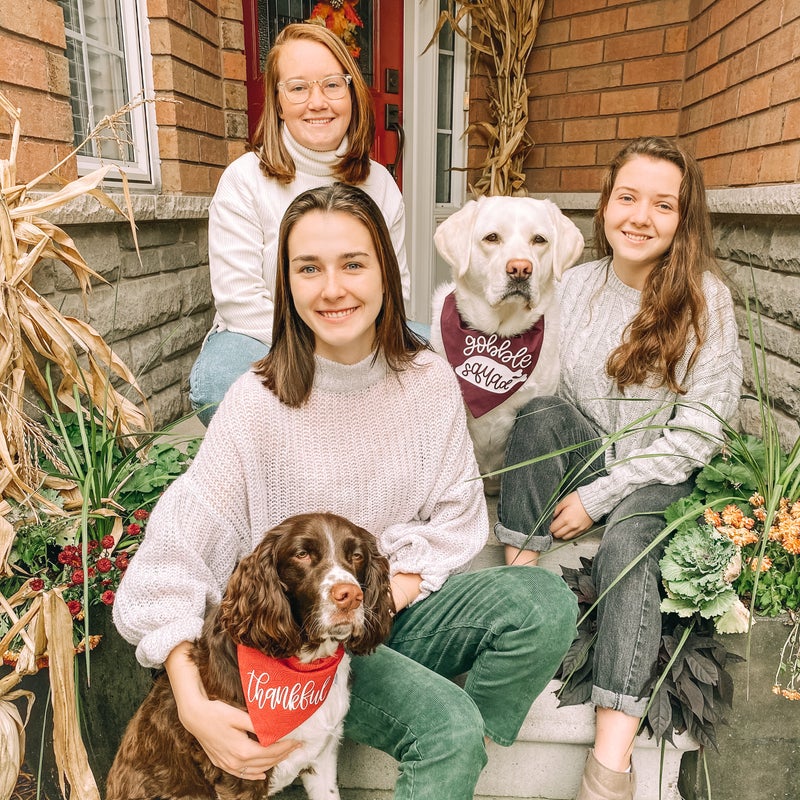 'In-person events like Metro Retro are something we really look forward to. It is nice to be able to let people see our products in person and have conversations with them.' – Hannah, Abigail, and Zoe.
Making payment easy to support rapid growth
Since launching at the beginning of the pandemic, their business has expanded rapidly, with extended offerings including custom collections for babies. To support their growth, Black Oak Boutique leveraged Interac Debit contactless payments as a safe and reliable solution to receive payment from their customers.
Over the next year, Black Oak Boutique is focusing on expanding that growth through their website and Etsy, andopening their first brick-and-mortar store 'Artisan Place' in Port Credit on August 28th. As the expand, they are always thinking of new products that they'd love to sell, and over the next year would like to make more of those available.
Even though Hannah, Abigail, and Zoe are relatively new business owners, they have great advice for other young entrepreneurs. 'We would encourage anyone interested in starting a business to pursue something they are passionate about. Just remember that business growth is not always linear and do not let that discourage you. Keep working on it and good things will happen,' Hannah, Abigail, and Zoe.
Opening new avenues for small business
Interac is committed to supporting small businesses like Black Oak Boutique by encouraging Canadians to #supportlocal and are working with industry partners to ensure entrepreneurs have the tools and means to succeed. At each local Drive-In, we're hosting an InLife Marketplace where small businesses in these communities are showcasing their products and services. This is an opportunity to treat yourself while also supporting small business recovery.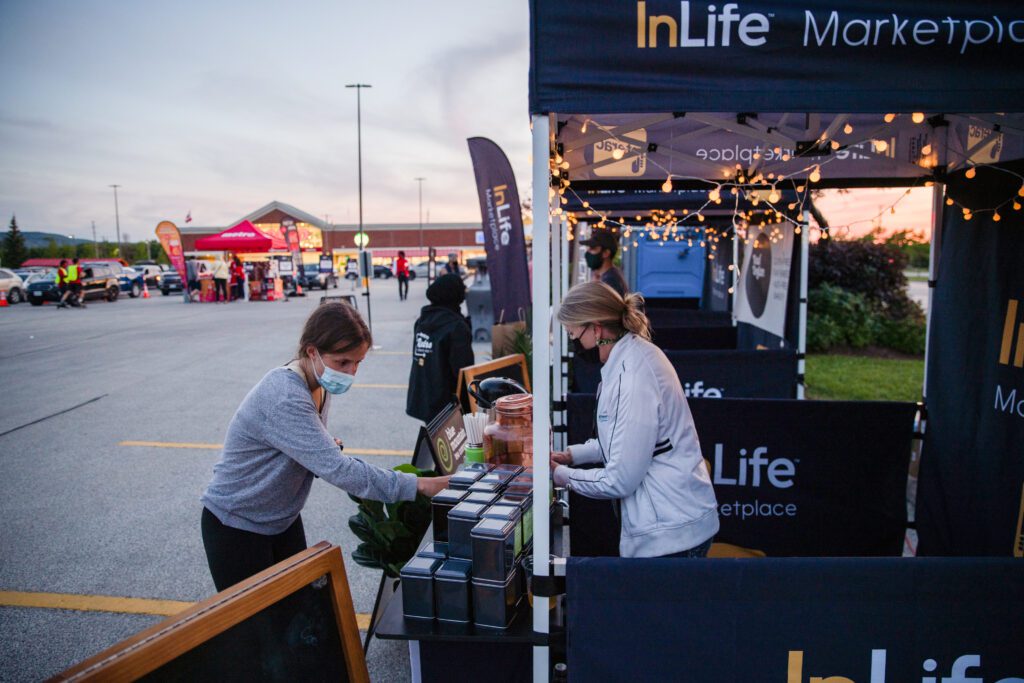 Show some love for local and join us in supporting these wonderful community businesses by visiting the digital InLife Marketplace.
Click here to check out a Metro Retro Drive-In and meet business like Black Oak Boutique in your community.