Corporate Social Responsibility is at the core of who we are at Interac. We are strong believers in the importance of not just investing in our employees and products, but also organizations doing their share to better the communities where we live and work. See below for a few of our charitable highlights of 2019:
Mentoring future female leaders
In 2019, Interac worked with ambiSHEous, an organization taking direct aim at the gender gap in leadership. This year, three Interac employees participated in an ambiSHEous StartUp Self Workshop, mentoring 25 girls in grades 7-10 to help them improve their understanding of financial literacy and gain the knowledge, skills, and confidence needed to turn ideas into action.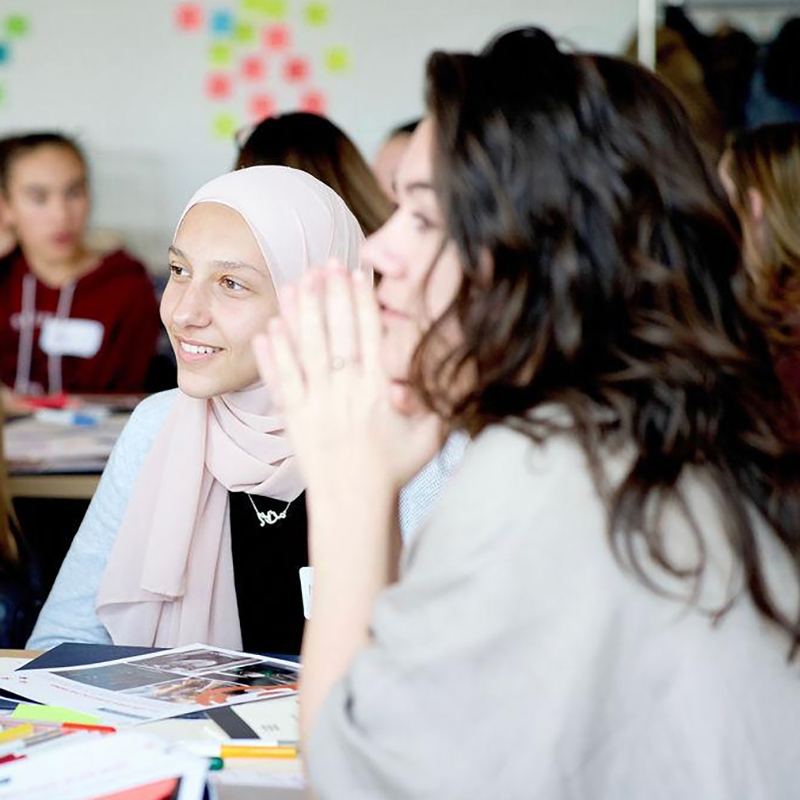 Giving back to diverse communities
In December, we hosted its first-ever Diversity Week benefitting the United Way. Through direct contributions, team competitions, interactive events and more, employees raised over $95,000 for organizations supporting marginalized communities in the Greater Toronto Area. Staff also volunteered as mentors for Canadian newcomers trying to break into the job market, wrapped presents with Holiday Helpers for families in need, and donated hygiene items to the Christie-Ossington Shelter. Learn more about the Diversity and Inclusion at Interac.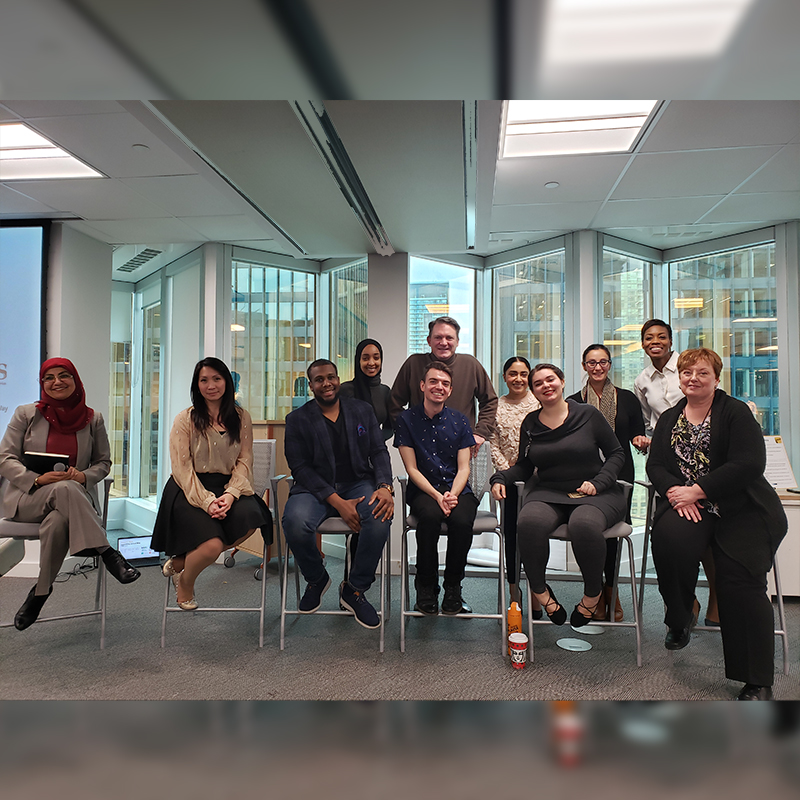 Celebrating identity with #MoveTheDial
Interac made waves at the #MovetheDial Summit, a globally-recognized summit which seeks to increase the participation and leadership of women in tech. Here, Interac created an interactive installation highlighting diversity and interconnectedness, and enabled visitors to quickly and securely donate to the SickKids Foundation in Toronto using our Interac e-Transfer QR Code Technology.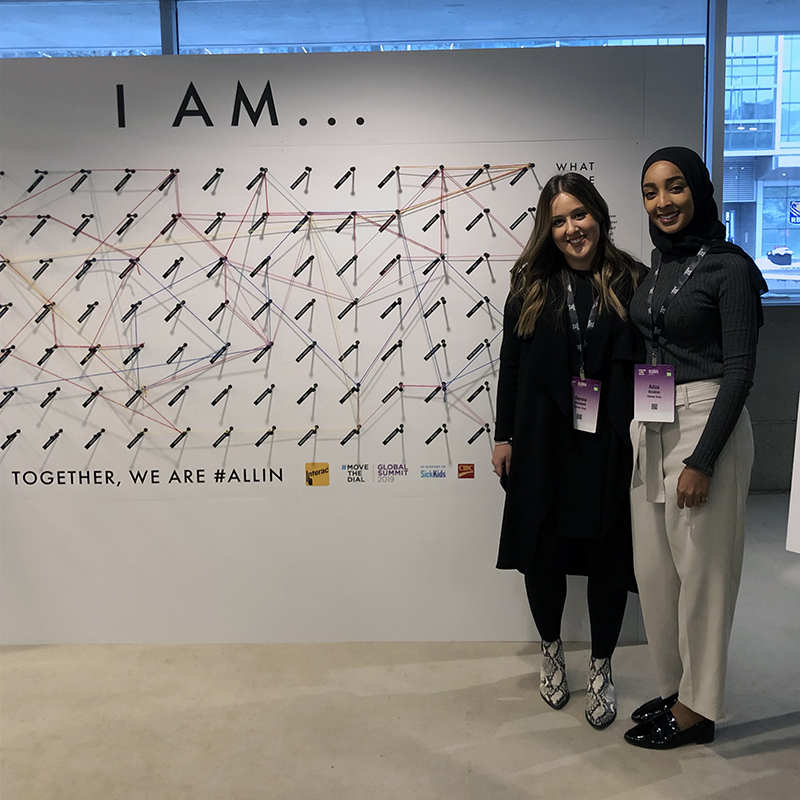 Helping build new homes for Toronto residents
Ten Interac employees participated in Habitat for Humanity's Women's Build in Scarborough this year and helped build homes for 15 families in need. This is phase one of a three-year, three-phase project to build 50 homes. Since 1988, Habitat for Humanity has built homes for over 400 families in the GTA and has provided safe, decent, and affordable places to live for more than 1,000 children.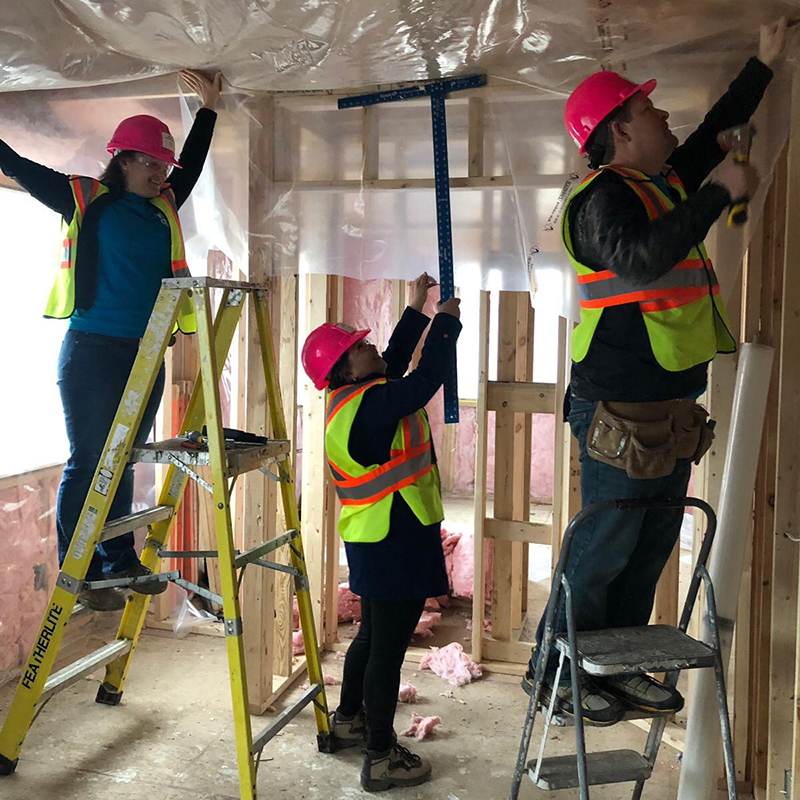 35+ Community partners supporting Canadians
Our contributions span over 35 different partners, all seeking to empower Canadians across the country. This year we also supported organizations such as the Upside Foundation of Canada, Jr. Economic Club of Canada, and Holiday Helpers. We're excited to continue investing in our Canadian community in 2020!