Meet Little Rainbow Paper Co., a 2SLGBTQ+ stationery shop based in Calgary, Alberta, that specializes in hand-painted cards, pins, and mugs celebrating the queer and quirky.
Created and operated by illustrator Heather Hansler, this small company is proof you don't need large teams or big budgets to succeed when you have big dreams. What started as a passion project has expanded into a life-changing business.
Heather works to create designs that reflect, affirm, and celebrate the lives and relationships of 2SLGBT2Q+ people. From playful cards celebrating gender-affirming parents and queer weddings to pronoun pins and "diversi-tea" mugs — Heather's selection continues to grow. Her greater purpose of inclusivity shines through in the products she distributes across Canada and the world.
We sat down with Heather to understand how she brings together her business goals with the freedom to support and rejoice in her community. Like many 2SLGBTQ+ individuals, her story centers around social inequality and the need for more diverse and expansive options for all.
It all started with a dream of celebrating our unique identities
Heather studied to become a biologist. She never imagined becoming an artist. But when she couldn't find cards celebrating everyday experiences as a member of the 2SLGBTQ+ community, she began creating what she needed.
Her art comes from a place of inclusivity, heart, and mutual support. "I was making cards that resonated with me, because there weren't enough accessible options to help the community celebrate important milestones in their lives." Her belief is that it should be easier to find cards not centered around cisgender experiences.
Heather wants her stationery to be shaped by and for the 2SLGBTQ+ community. While the idea came from a place of seeking representation, it has become much more — as her brick-and-mortar and online business continues to grow and reach new people worldwide.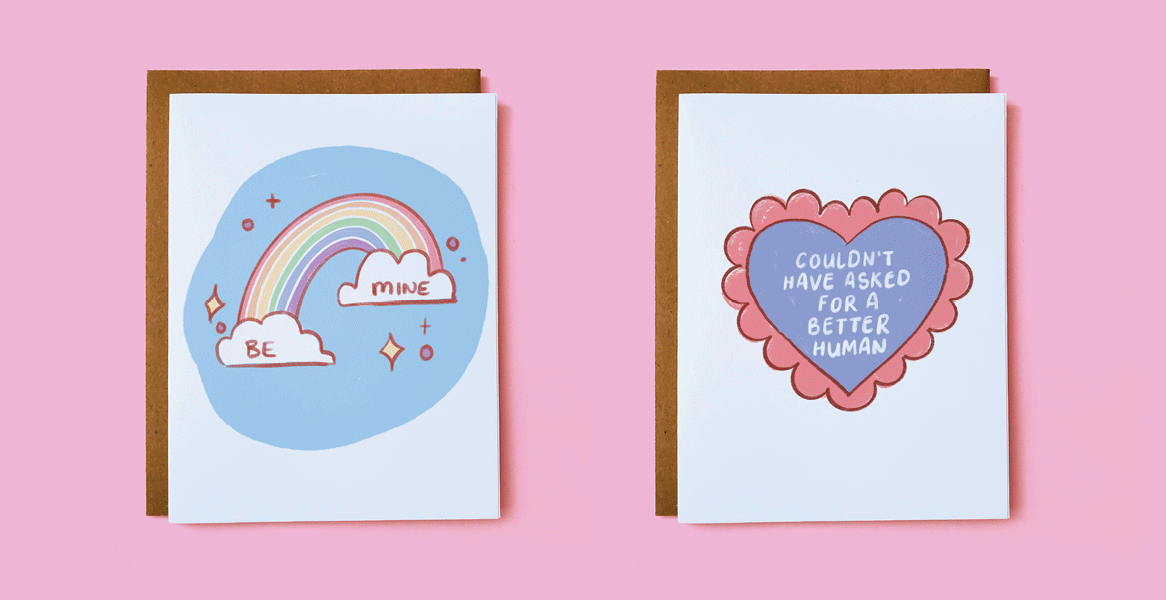 Business goals centered around community fuel growth
Giving back is important for Heather. She is intentional with her shop, explaining that it's a priority for her to ensure that the people who work on her products earn fair wages and that her shop's earnings are used to give back to the community. In fact, 1% of Little Rainbow Paper Co.'s business profits go directly to supporting community organizations.
Little Rainbow Paper Co. also wants to be as accessible to its customers as possible. That includes providing customers with a variety of payment options that work for them. Heather addresses that many 2SLGBTQ+ individuals face financial and economic barriers and may not have access to all forms of payment. She notes, "Being able to purchase something with Interac Debit and buy online has helped a lot of my customers find my work and purchase from me."
Building meaningful business relationships
Heather strives to work with vendors and distributors who share her values for inclusivity and sustainability. This is especially important as Little Rainbow Paper Co. scales up more products to reach more clients and retailers worldwide.
But commitment to inclusion and sustainability is not without its challenges. Sourcing ethically produced products like pins, packaging and other materials from manufacturing partners can be hard and expensive. "It's important to source pins that are made ethically. But finding vendors who assist in making these affirming products, without a cost to human life, can be hard."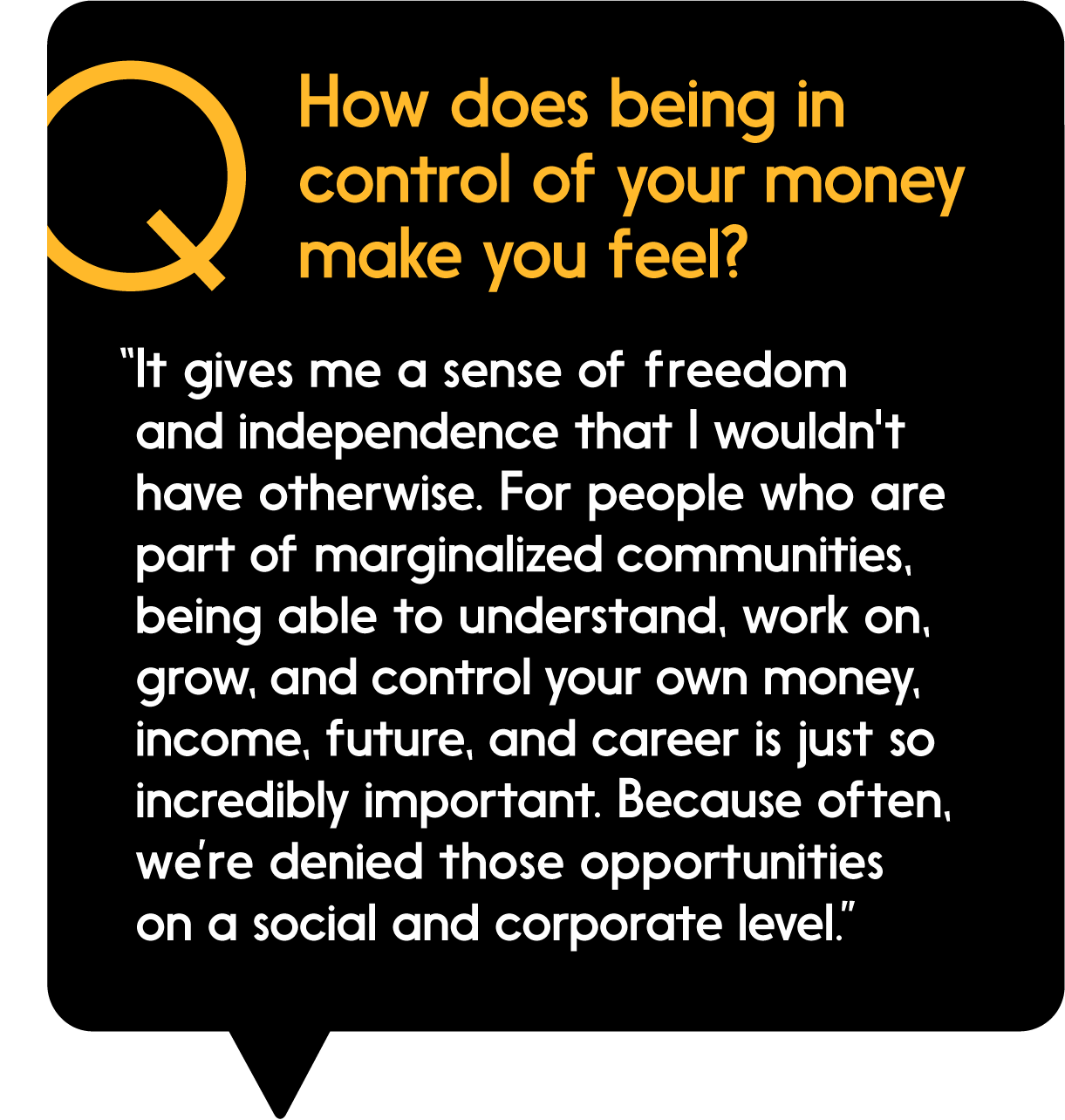 She adds that the COVID-19 pandemic made the challenge even harder with the constant volatility of closures and the instability of supply chains. Not to mention that small businesses can sometimes have less access to a pool of product choices and distribution services to reach a wider audience.
Digital payment solutions support Little Rainbow Paper Co.'s growth, because they help provide entry to different markets, people, and vendors. Heather explains: "Many smaller vendors or boutiques might not be able to access the platforms and marketplaces that I'm on. Often, they'll find and order with me directly. In these cases, I accept Interac e-Transfer. It's really shaped my business, in the sense that my products can get out to more places."
As a small business owner, Heather also needs to carefully watch her margins. She uses Interac e-Transfer to help simplify her financial exchanges and improve her liquidity. "Interac e-Transfer is how I usually transfer money between local retailers who are stocking my items. It's also how I transfer money to my independent contractors, who I work with to help run my shop."
What's next for Little Rainbow Paper Co.?
As Heather's little paper empire continues to expand, her dedication to supporting the needs of the 2SLGBTQ+ community strengthens her need for connection and empowers her customers. She plans her expansion around adding people to her team and involving queer artists in future creative plans.
For Heather, it's all about the journey, "I'd really love to be a place that can help other queer artists get their first foot up in the world."