For the first time ever, every Interac Corp. employee is working from home. It's been an exciting opportunity for us to find new ways to communicate to ensure we're delivering the best services possible to the millions of Canadians that depend on us every day.
We asked Interac employees to share their experiences working from home and any advice they'd offer to others who are in the same boat. See below for what they had to say.
Diana Tashdijan, Receptionist and Corporate Administrative Support

"For the first time in 14 years at Interac Corp., I am working from home! It is a new and different experience, especially in these unprecedented times. One thing for sure is that I miss all the interactions I have with all my great colleagues! I'm lucky to have a job where I get to work with so many people on a given day and one doesn't realize how much we are connected socially until it is taken away from us.
As a single person who lives alone, this hits home a little harder. But to combat this some friends, colleagues and I are having Friday night virtual Happy Hour through different video conference platforms! It is a great way to stay connected and the new 'getting together' for the time being."
Zamir Rahemtulla, Manager, Risk Management
"Working from home has definitely been an adjustment, it makes you think of creative ways of maintaining communication and collaboration in the same way you would when face-to-face. Having daily virtual touchpoints as a team to start the day mimics our coffee chat routine and helps us all stay informed about ongoing activities within our group and around the organization. I've also found that creating an optimal home 'setup' keeps me in a productive mood, throughout the day; that means a comfortable seating position, an open window (for fresh air), and a full glass of water (to prevent over snacking).
Living in a condo can sometimes feel a little tight, especially when my partner is in the same situation, so planning our meeting schedules and "booking" the dining room table for conference calls helps maintain audio barriers. Additionally, I've noticed that scheduling mini-workouts throughout the day has helped keep me active; impromptu squats, push-ups, and sit-ups are also great for in-between meetings.
It amazing to see that in true Interac fashion, our strength truly comes out when faced with difficult times. I'm definitely looking forward to when it's safe to return to the office but, for now, I'm looking forward to the next virtual pop-up party!"
Miri Makin, Manager, Internal Communications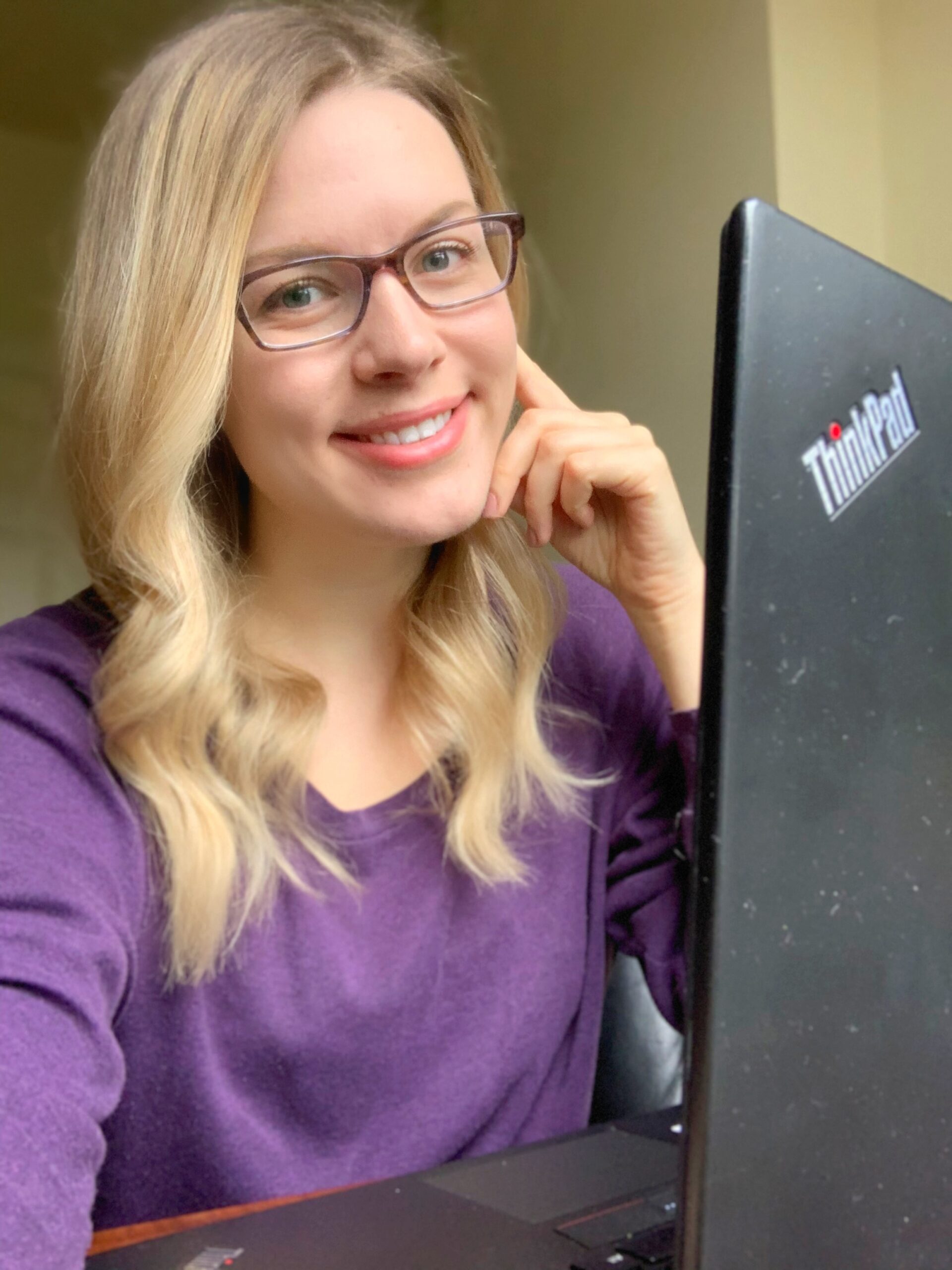 "As someone in a role that typically involves a lot of in-person interaction with staff, working from home for an extended period has been quite a shift. While I've been adapting to this new way of working personally, our Communications team has also been working closely with HR and IT to ensure our staff have the tools, information, and support they need to do their jobs effectively from home. We've launched a weekly newsletter, webinars with Interac leaders, and a centralized intranet page with employee updates and resources.
When Interac shifted to remote work, our team had a brainstorm on how we'd stay connected. We decided on daily video check-ins, which have kept me from becoming a total couch potato, as well as a virtual Wine-O-Clock video call every Friday afternoon, which has been important for us as a very social team. I've also been updating our team's Confluence page with project progress to ensure we're all aligned and my leaders are aware of what I'm working on."
Joanna Weng, Analyst, Digital Commerce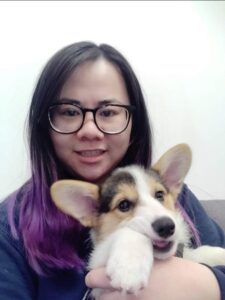 "It's easy to feel stir-crazy while stuck at home and practicing social distancing for long periods of time. I think it's super important to maintain a routine and keep to your regular work schedule including check-ins with people on your team.
I've also set myself up an assigned work area that's free of clutter and any distractions. This helps me concentrate and separate 'work' from 'home'.
The last and most important is to take breaks! Every few hours, remember to get up from your workspace to take a short break to feel more refreshed. This can include some indoor exercise, stretching, making a snack, or cuddling your pet(s)!"
Monika Gilewicz, Manager, Compliance & Enforcement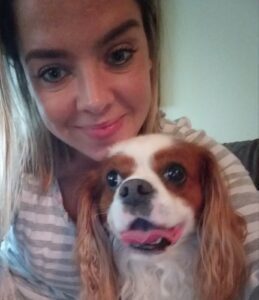 "Working from home has been seamless as a result of the various tools our organization has provided. Our team maintains constant communication with a daily touchpoint and we all jump in to support each other whenever necessary. Times like this help demonstrate what a strong unit we are.
One tip – make sure you maintain your balance during this time. It can be easy to not step away at the end of the workday, but it's important to take care of your health, whether it be a stretch, mat workout or reaching out to a friend, colleague or family member."
James Good, Associate Vice President, Partnerships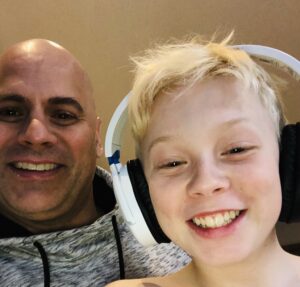 "I've worked at Interac Corp. for more than 10 years, so I've seen my fair share of change. While the changes that we are all trying to digest with regards to COVID-19 represent a collective challenge the likes of which most of us have never experienced, I have a positive outlook in part because I see us all learning new habits that will serve us well when things eventually return to normal.
We are washing our hands more frequently. We are embracing new work technologies. We are checking-in on the physical and mental well-being of our colleagues, friends, and family. In fact, I've found that in some ways I'm connecting with my colleagues now more than ever before, and the Interac team will thrive if we keep a focus on connecting and sharing together frequently."
Lilian Jones, Coordinator, Corporate Services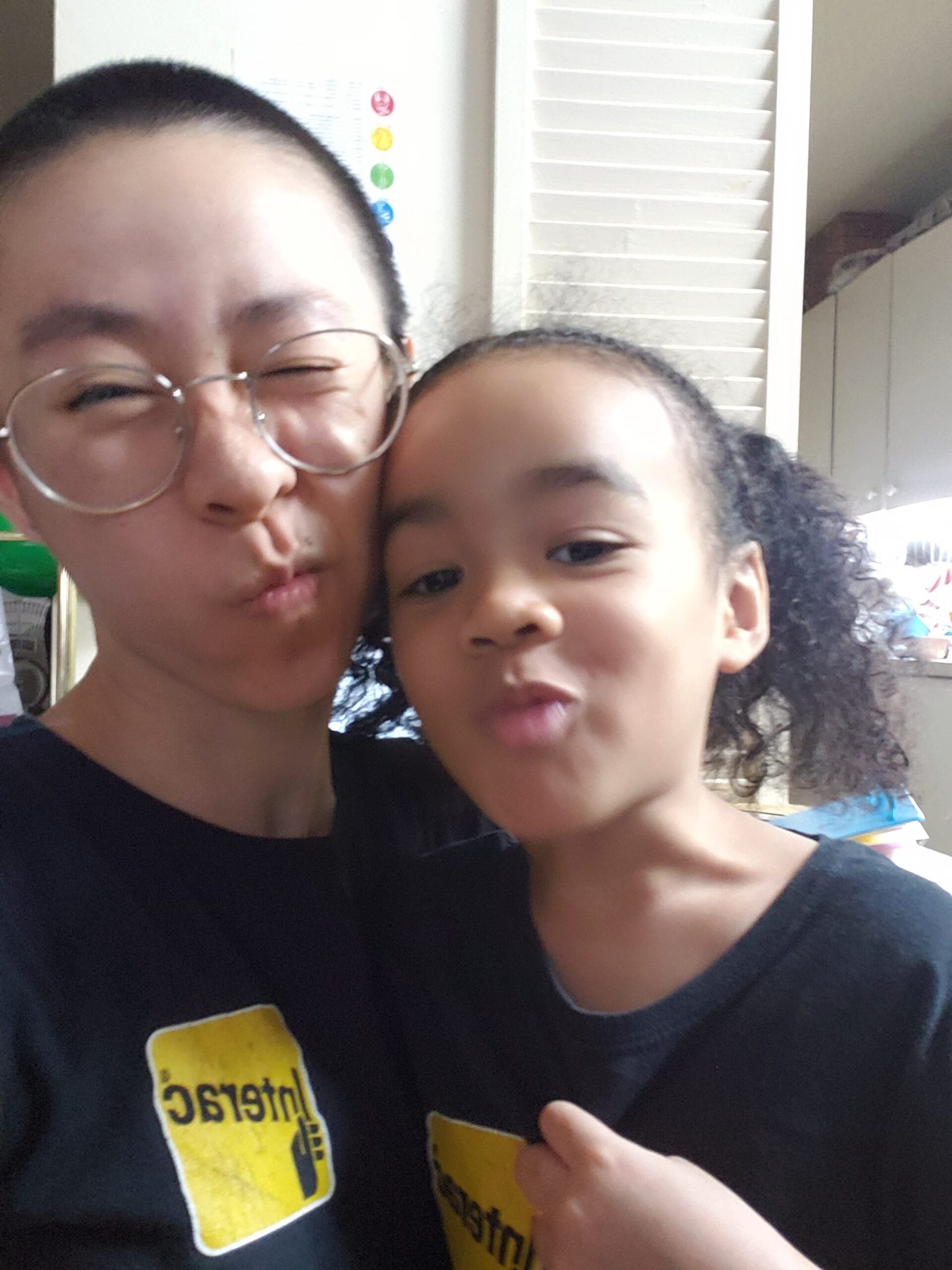 "With a child at home due to school closures, as well as social distancing to support the "flattening of the curve," there's been a lot of change I've had to undergo.
Extra-curricular organizational activities & professional development has been really important for me and a great way for me to stay grounded. A lot of my work involves being in the office which means I have a bit more time to jump out of my day-to-day and support with other initiatives within the organization. For instance, I am facilitating weekly meditation sessions – currently digitally considering what we're experiencing at this time. And I'm also getting involved with organizational communications, other teams or committees, or making time for myself to read articles and books that will help me develop and advance my knowledge and skills professionally.
Additionally, communication. Being a mom is already a full-time job, so combine that with working from home it's important to have a clear understanding of what my needs are and also the needs of my daughter. We've created a routine where she knows the focus on doing school work just as math sheets and educational games, while I get some work stuff done. Then, after that, I check in and see how she's doing. One plus side to all of this is it's given me more time with my daughter."
Rebecca DeLuca, Manager, External Communications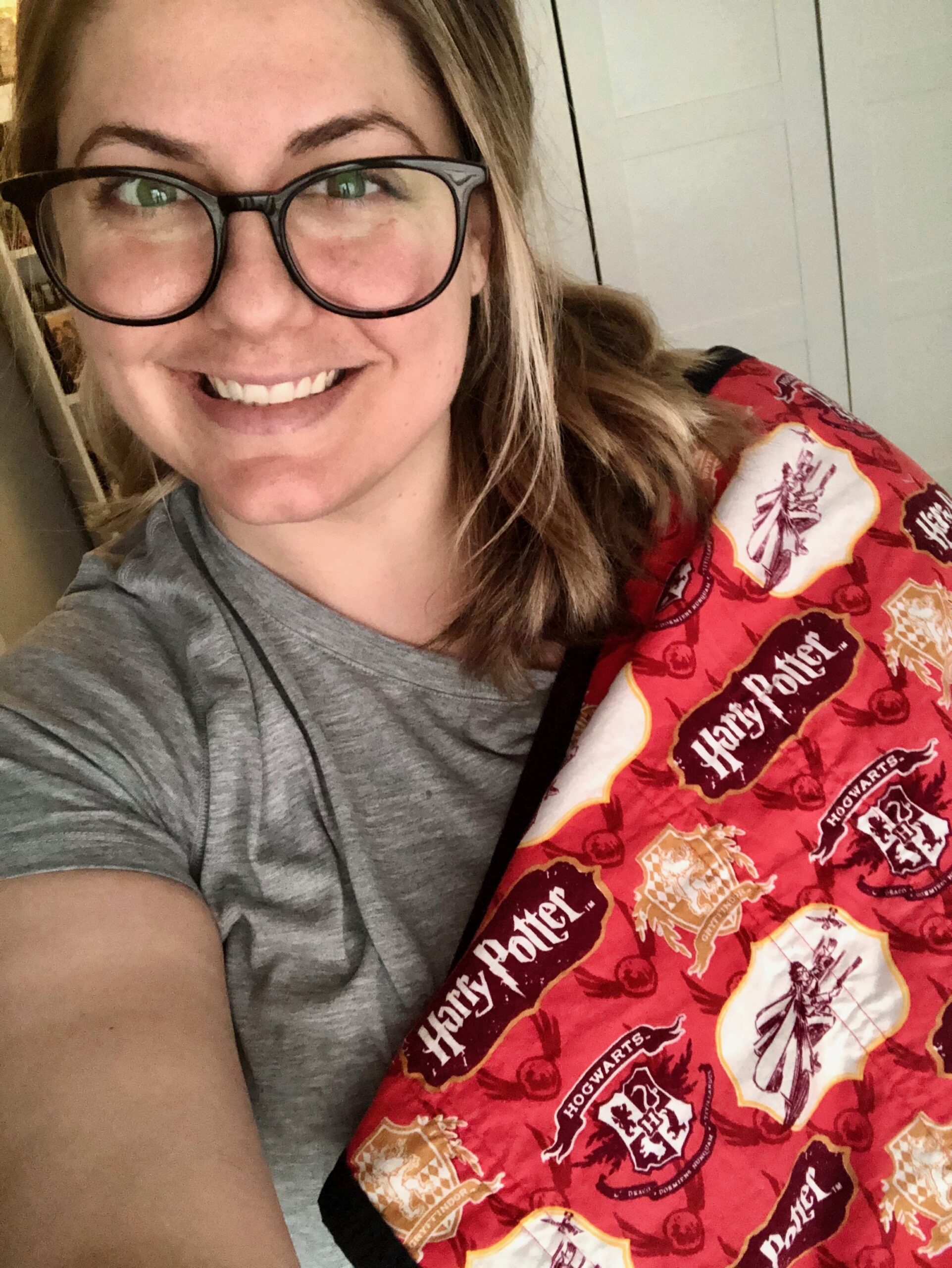 "We all have a responsibility to help stop the spread of COVID-19 and I'm proud of Interac for recognizing the importance of social distancing and for quickly implementing a work from home policy. However, working from home is not something I would ever choose for myself. I quickly learned that I need to build the things that inspire me daily – chatting with my teammates, being steps away from colleagues working on exciting things in tech, being in the heart of Toronto's financial district – into my new normal.
Active collaboration and communication are key drivers in a successful remote team. You will no longer catch someone in the elevator or hallway, so you need to actively seek them out. I have regular video chats with my teams and colleagues, continue my remote coffee chats, and have lunch dates with my friends. Plus, I take time to appreciate what makes working from home so unique: loud music, frequent dance breaks, home-made lunches, the non-existent commute and being surrounded by my favourite Harry Potter décor."
Isabel Lee, Head, Enterprise Compliance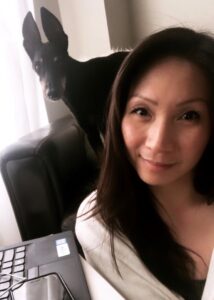 I always loved working from home because, for me, it has always been a treat… but now I realize, it was a treat because everyone else was either at work or school! This has been an interesting experience but I've enjoyed the opportunity for everyone to collectively slow down and take a breath, together. My best tip for working from home is to make an effort to stay connected to your work friends. Maybe it's just a 10-minute video chat with your "wanna grab a coffee?" person or it's a quick email to say "hi" to someone you would normally walk by every morning on your way to your desk. It's these small social connections that remind me of the great Interac family we will get to return to!