At Interac, we are committed to creating moments that recognize and celebrate the diversity of our employees and the communities we serve. We are also committed to being good corporate citizens based on the principles of corporate social responsibility, diversity and inclusion, and investing in our local communities to help build a more equitable Canada. This year, we held the 2021 Interac Giving Week benefitting United Way campaign with a strong emphasis on community support. In fact,  research shows that demand for social services continues to skyrocket, as more Canadians than ever are experiencing job loss, food insecurity, and homelessness.
Interac employees rallied together and raised more than $90,000 in one week, and to push our impact even further, Interac proudly matched 100% of employee donations for a grand total of $180,000. Matched funds raised throughout our Giving Week campaign are supporting five United Way agencies: Barbra Schlifer Clinic, Anishnawbe Health Toronto, Centre for Diverse Women and Families, CAFCAN and Access Alliance.
Here are a few highlights from the week.
Prioritizing education about diversity and inclusion in the workplace
Throughout Giving Week we prioritized allyship by educating Interac employees on the lived experiences of their peers. We also pride ourselves on diversity and inclusion in the workplace and creating safe and open spaces for our employees so they can confidently be who they are at work.
For our Giving Week kickoff event, we were joined by members of our Women of Interac and 2Keys ERG, Disability and Chronic Illness ERG, and our LGBT2Q+ ERG to give insight on the benefits of employee resources groups, as well as how to start your own.
We were also joined by Taibu – Reflections Illustrative Artwork, a group of women from Taibu Community Health Centre in North Etobicoke, for a lunchtime spotlight where we learned more about where donated funds are pushing their community programming forward. We also heard stories from those who have leveraged the services of Taibu and why there are beneficial to the North Etobicoke community.
Raising funds to support local communities
Even in a virtual world, our goal was to enable our team to connect and participate in fundraising opportunities, like a gingerbread house contest and a team trivia game. We also partnered with Holiday Helpers where Interac employees wrapped donated gifts for underprivileged communities. More than 200 of our employees joined these events and aided in raising additional funds for United Way, while also lending a helping hand to our community.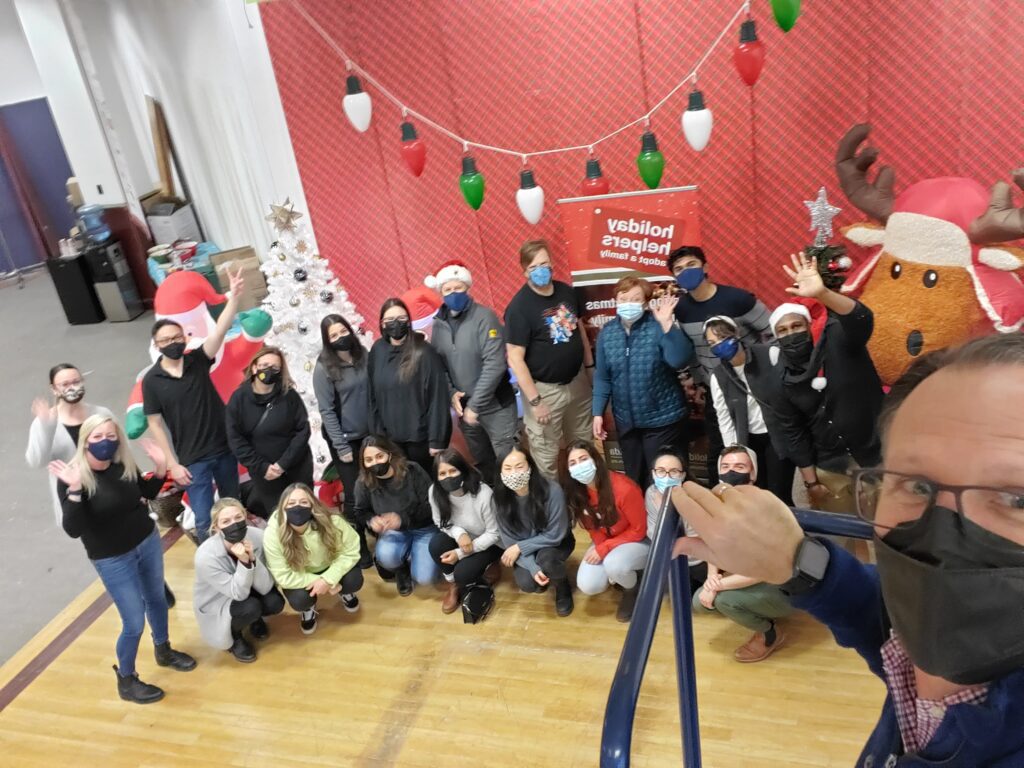 Over the years, Interac has made a dedicated commitment to investing in community – which is why our annual Giving Week campaign is so crucial. This year's annual Giving Week aimed to support and help tackle the issues in our community by supporting United Way partner agencies that are related to hunger, homelessness, social isolation, and mental health. It also educated our employees on the importance of allyship. We couldn't be prouder of all the hard work, funds raised, and participation across our Interac family.